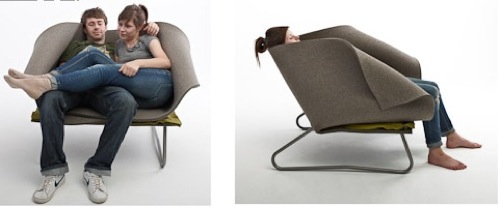 Simple Embracing Industrial Felt Chair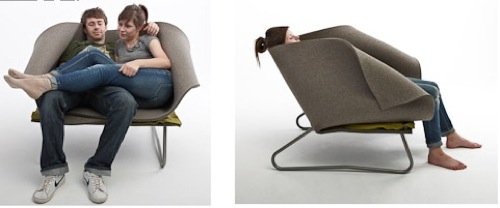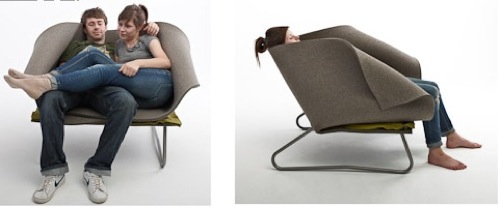 Previous winner of the d&ad student award for her One Chair, charlotte kingsnorth of buckinghamshire has come up with another striking design with her Felt Up chair.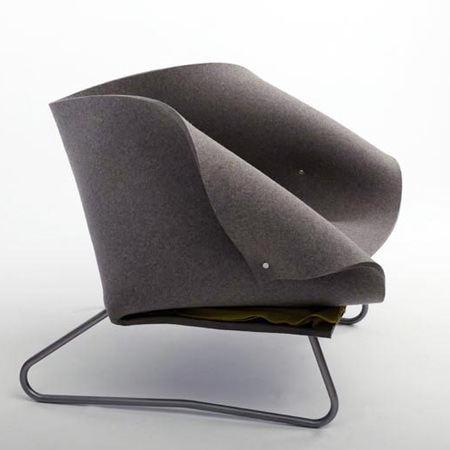 Cut and folded in two places, a flat piece of felt has created a new space. When sat upon it cocoons the occupier, lulling them into a state of relaxation. The felt is 16mm thick and made from 100% natural wool. It acts as a natural insulator from noise, which helps further to create a chilled space in which to sit.
I can imagine Ponoko users finding inspiration from the simplicity of form and honest use of materials, adding laser cut or laser etched detail could add another level to this already stunning design.
via dezeen and contemporist