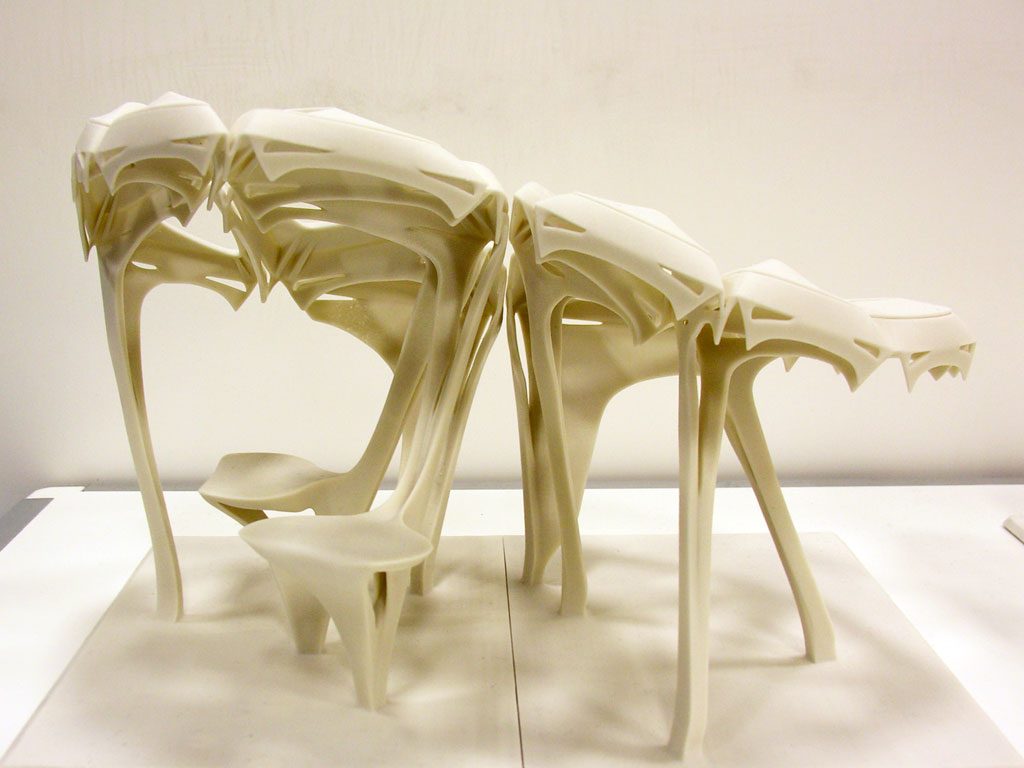 Pictures from the Exhibition via Designed Objects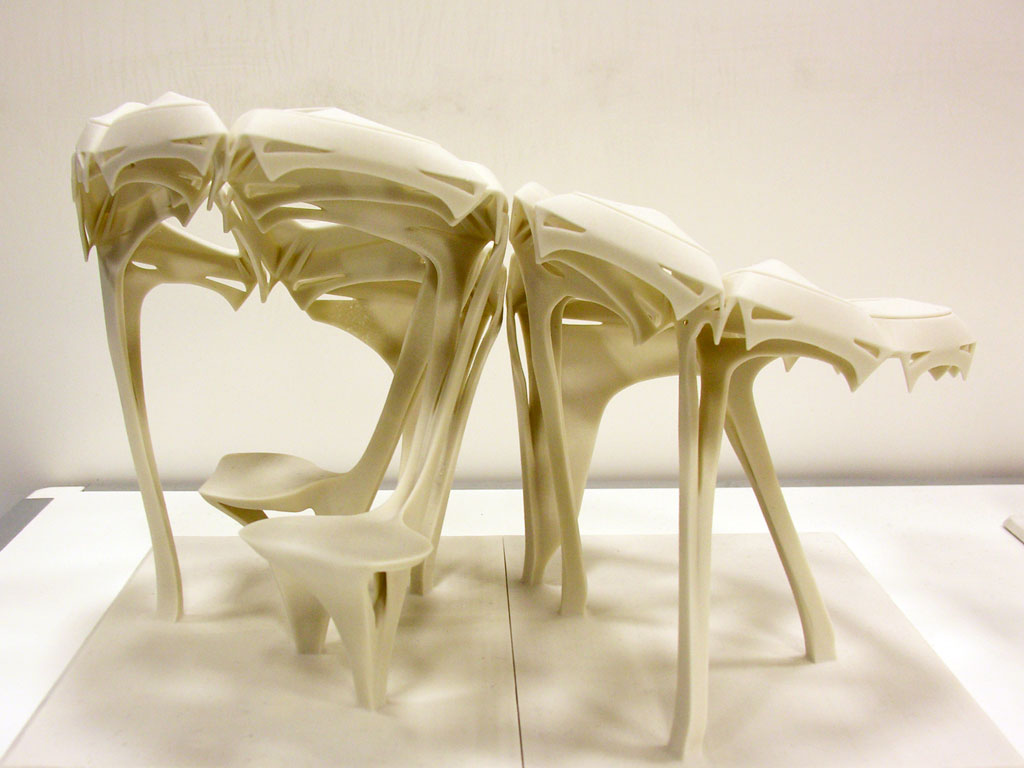 We mentioned SIGGRAPH 2009 in a couple of previous posts on the Ponoko blog. John Marshall of designed objects has posted some images on their blog and I thought some were worth sharing.
Above and below is Pluripotent Structures by Ferda Kolatan+Erich Schoenenberger of su11 architecture+design which is an An investigation into adaptive and variable formal and structural organizations that have more than one possible outcome yet maintain coherence.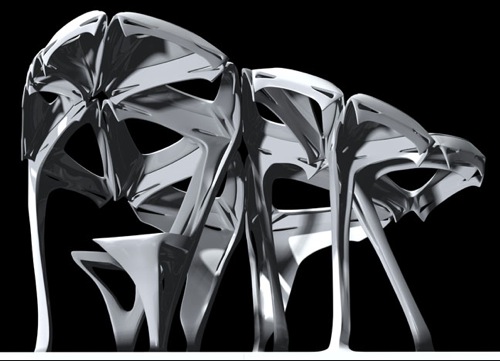 Also shown is the MyLight.MGX by Materialise.MGX which shows some of the variation available in the family of lamp designs that are unique for each customer, made with rapid manufacturing techniques.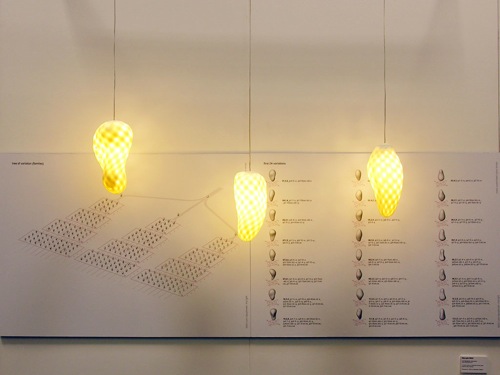 Monumental Nets by Janet Echelman and Buro Happold Consulting Engineers is a sculpture that synthesizes traditional fabrication methods with digital form-finding to create monumental public sculptures.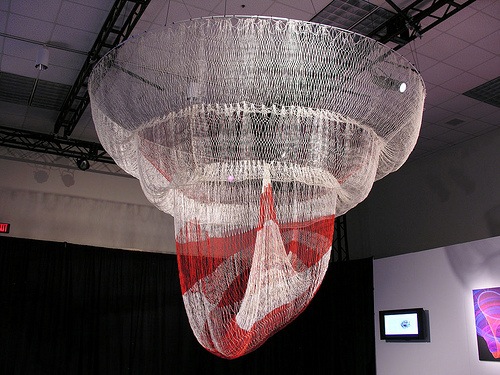 The scale of these objects is kind of hard to appreciate until you see one hovering over a city skyline.