the most aesthetically advanced router you've ever seen


DaeKyung Ahn is working towards a future of desktop, or in this case tabletop, factories. He has developed one of the most aesthetically advanced routers which he intends to be part of a larger system of open-source design and re-use of materials. As a recent graduate from the Industrial Design Engineering program at the Royal College of Art, his Micro Factory was exhibited at SHOW RCA 2009.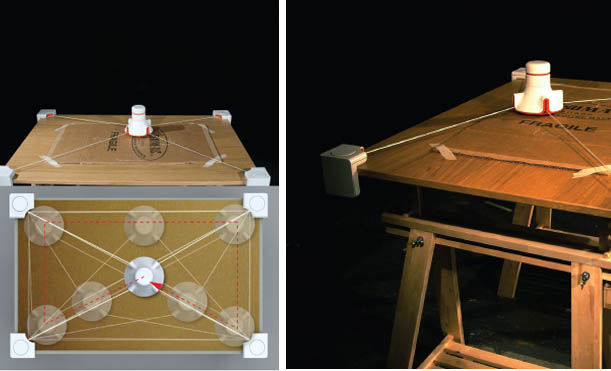 Ahn has emphasized a factor that is largely overlooked in rapid production technologies, the aesthetics factor. As with many successful consumer digital technologies, the form of Micro Factory does not indicate its function. It is not a tool to be stored in a garage or shed, but a pleasing and curious product that would not be out place displayed in the home. Even the process behind the function has been worked so as not to intimidate the average user. Its motions are rather cute, and its four tethers visually assure the user that this machine is not going to go out of control. These approachability concerns will be key to the wide-spread adoption of domestic manufacturing.
Click the image below to watch a promotional video demonstrating the Micro Factory at work, cutting hangers from a piece of cardboard in preparation for little party.