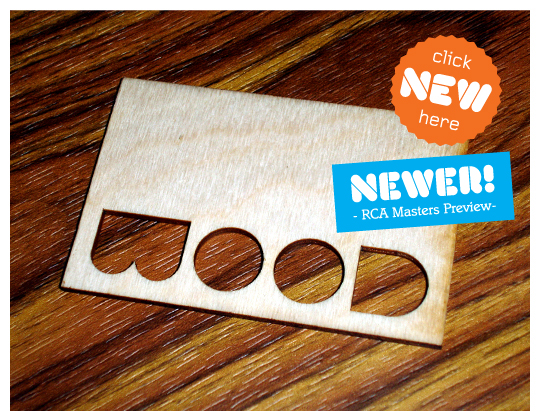 jewelry, tables, and tea!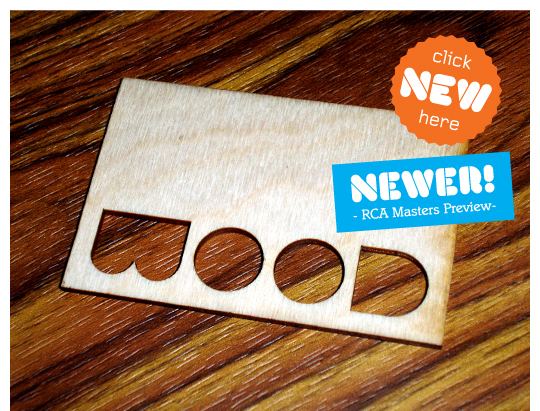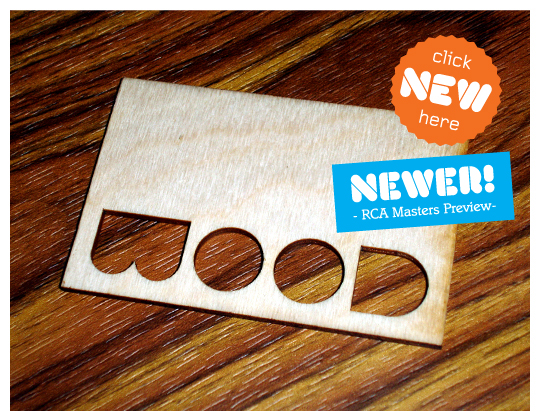 Wood London is the website of Bethan Laura Wood. She is one of the many RCA graduates I've been in love with lately.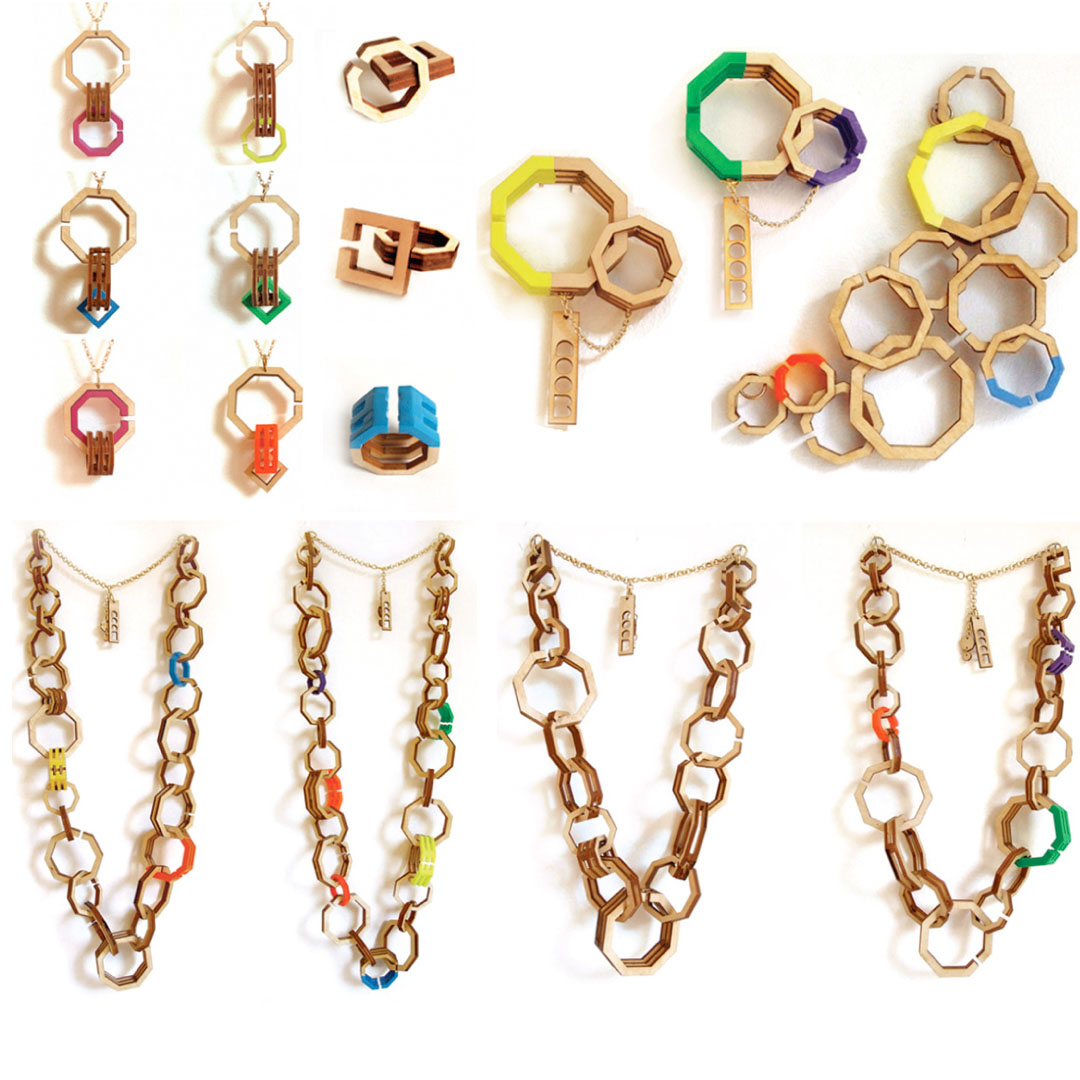 Link is a jewelry line made from concentric rings laser-cut from birch ply. There are chain necklaces, pendants, earrings, bracelets, and bangles. Many come with a signature wooden charm featuring the 'wood' logo.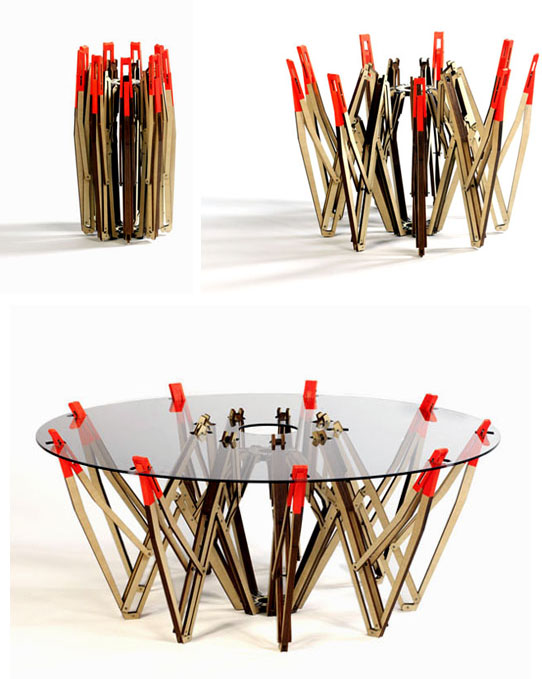 The Umbrella table is expandable/contractable and features a laser-cut acrylic top than can be hung on the wall when the table is folded up.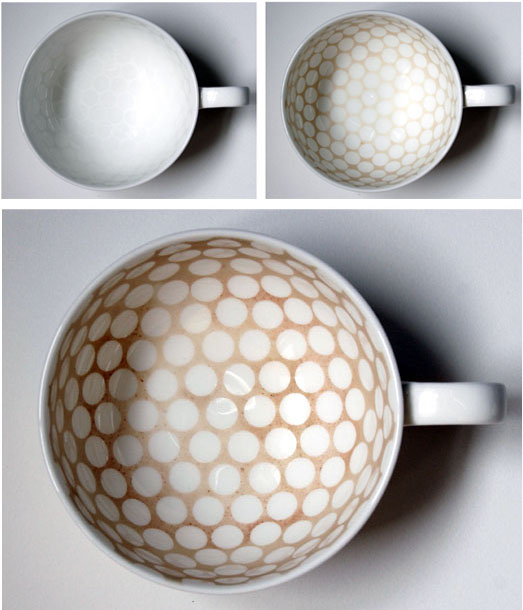 The Stain tea cup is a design that becomes more interesting over use and time. It isn't laser-cut, but it's super cool. The cups are treated to stain in certain places, revealing the pattern and reflecting "the users personal way of drinking tea."
I'll see if I can't get Bethan to set up shop in the Ponoko Showroom so you can buy some of these awesome designs.