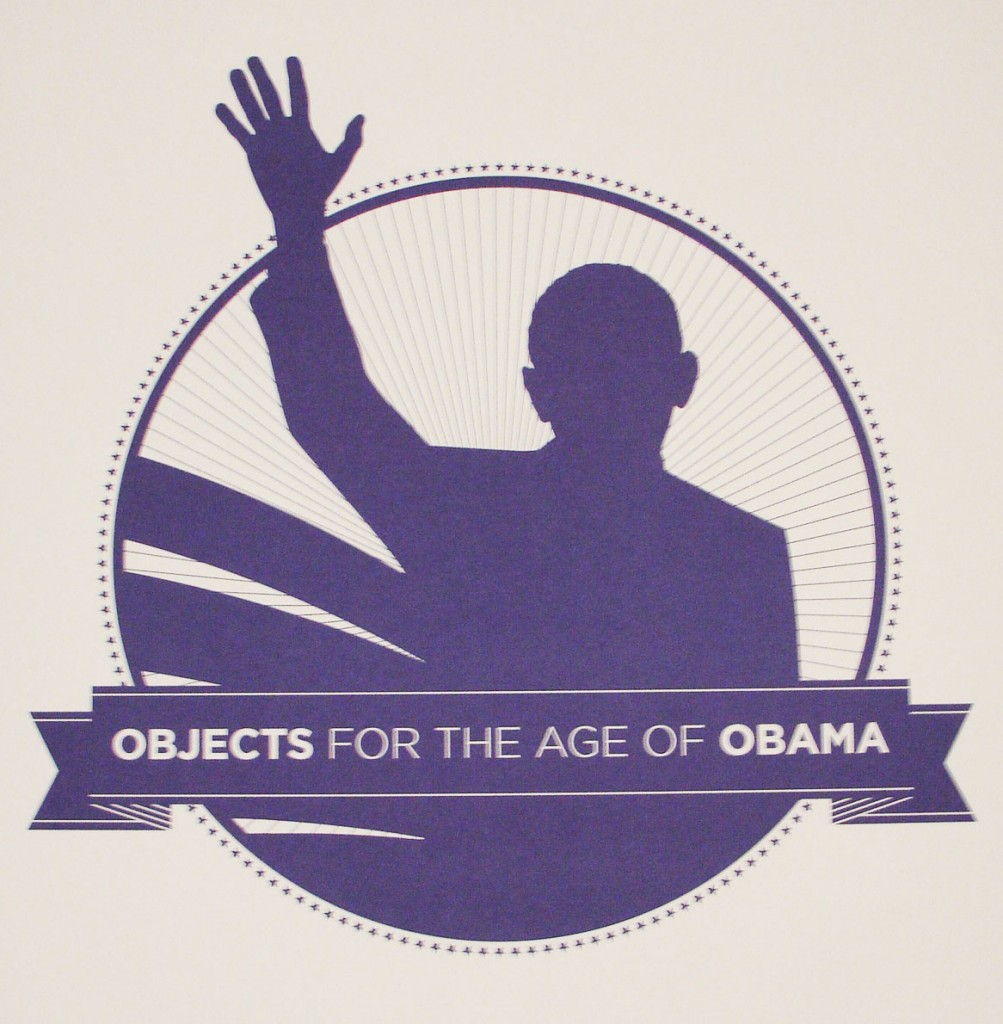 SAIC product design graduate exhibition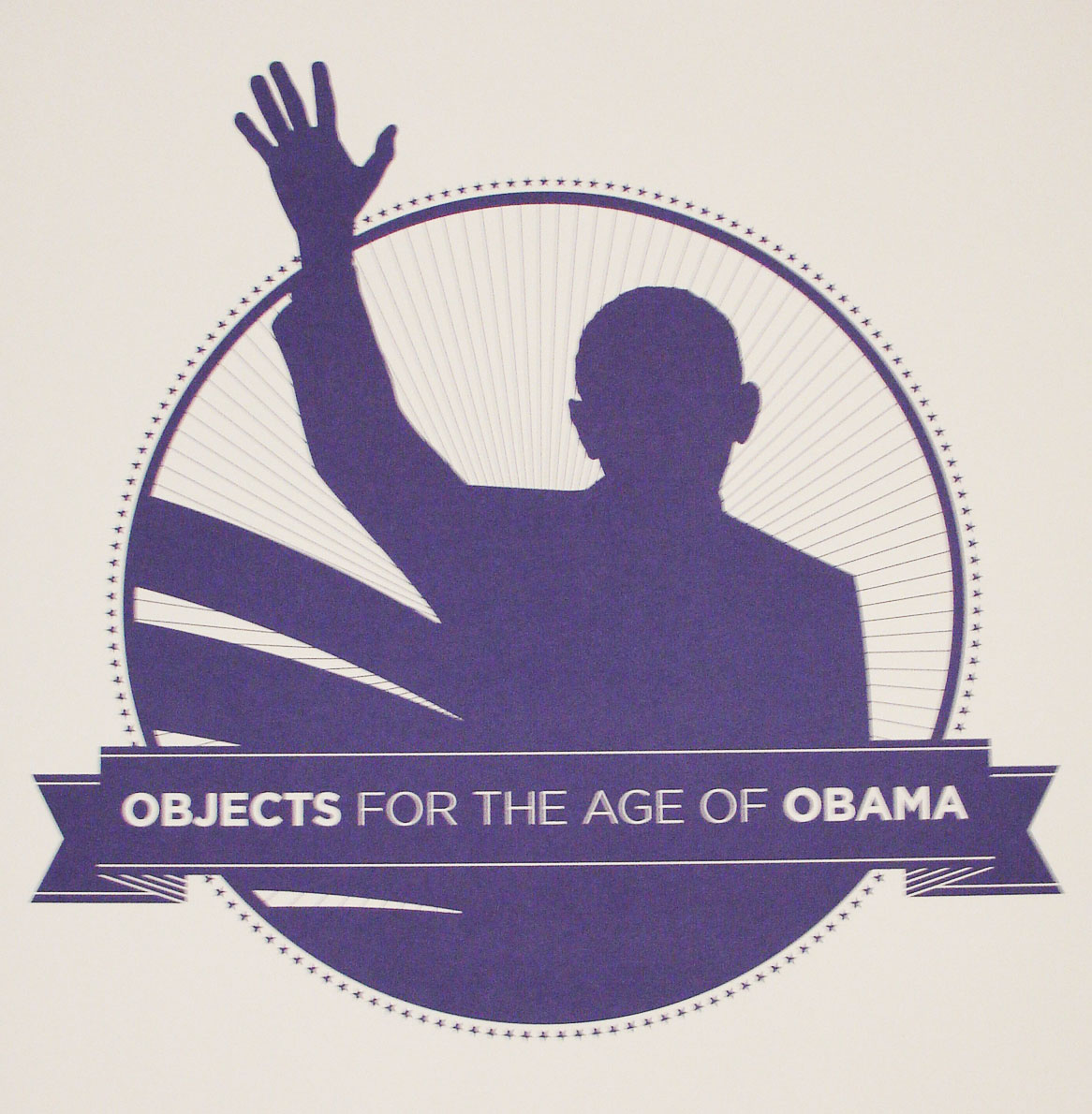 Part of SAIC's Making Modern exhibition, Objects for the Age of Obama presents a variety of living accessories that evoke such mantras as hope, change, and unity.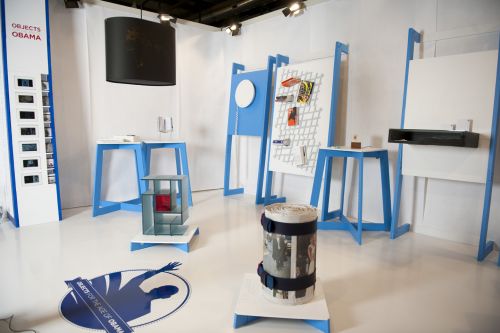 The exhibition, which debuted at the Salon Satellite in Milan earlier this year, was conceived by graduate students of the Designed Objects program at the School of the Art Institute of Chicago. Phillip Granke is behind the excellent display of the show, shown above. Several of his spatial productions and atmospheric designs can be seen at his site Euvolemic.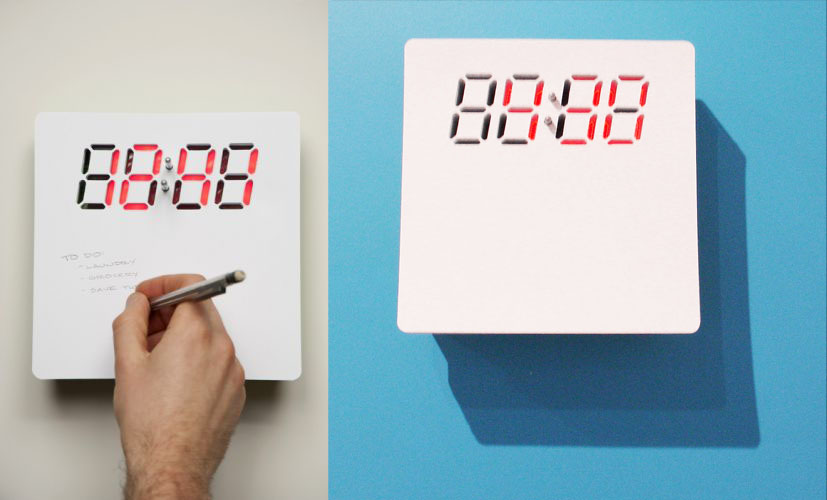 Andrew Peerless designed his Paper Trail Clock on Obama's call for personal responsibility. The clock is made from 365 pages of die-cut paper that is meant to serve as a to-do list. "As 'To-Dos' get accomplished the pad of paper gets progressively thinner, and the time becomes easier to read." You can see more of his work in my interview with Andrew.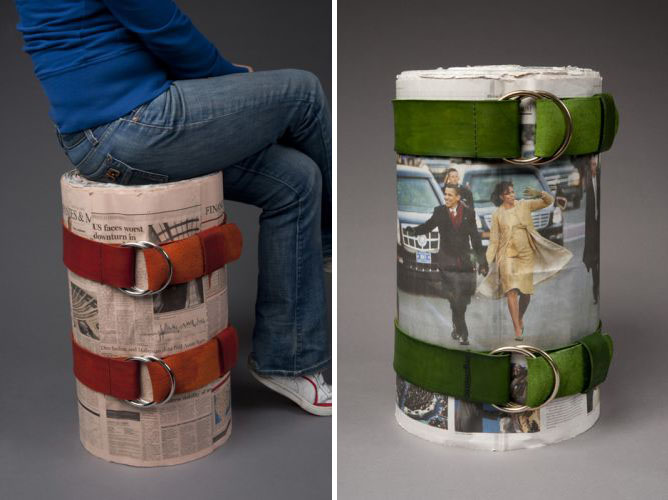 Renewal is the focus of the News is New stool by Chin-yu Fu. The rolled newspapers resemble a tree stump with its layers of growth, drawing reference to the origins of the material.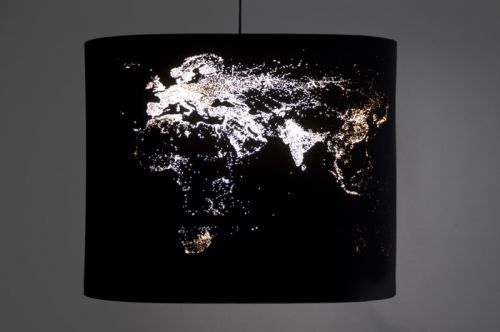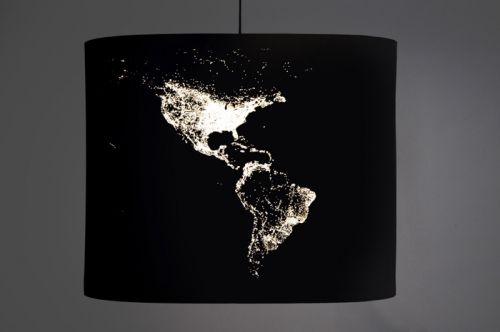 The beautiful US Lamp by David M Krell evokes the "hope that Obama's Presidency will foster a new era of global awareness." The design demonstrates this hope by illuminating the disparate concentrations of light energy use across the globe.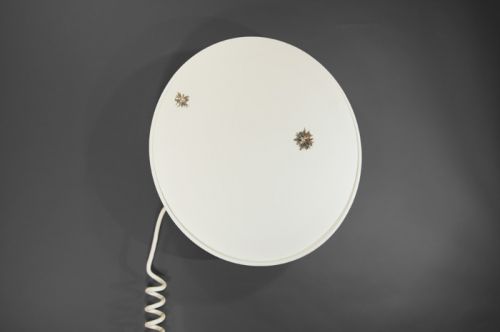 The Collective Clock "depicts the cooperation of Americans progressing into the future" states designer Greg Bethel. Individual ball bearings move together in clusters to represent the hands of the clock.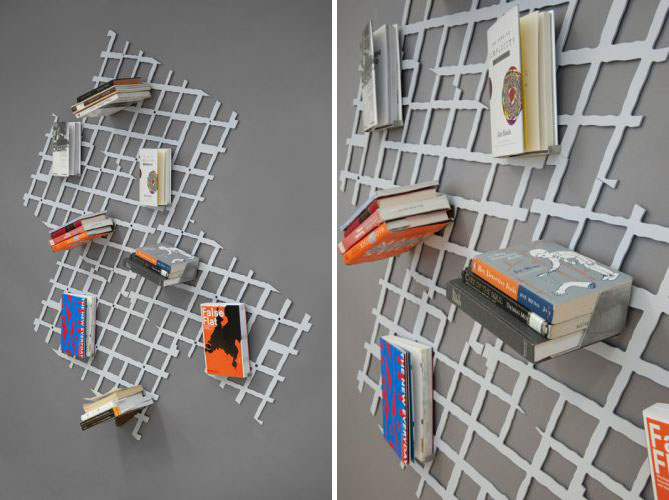 The modular Ivy League Bookshelf by Lynn A Lim reflects Obama's "dedication to education… and growth through learning." Her wall-mounted lattice design displays "those select volumes that are most meaningful."
Designing Objects for the Age of Obama is a lofty challenge in line with the many challenges facing today's America and the rest of the world. The intentions and ambitions behind these products are admirable, but there is a surprising lack of sustainability as criterion and too much emphasis on products that serve a primarily decorative function. Discarding a layer of a clock face every day is needlessly wasteful, and a bookshelf that puts only prized publications on view is not very useful. However, the ideas behind these designs are steps in the right direction. With support and constructive evaluation — ideals meeting practical standards, it is believable that the next generation of designers will indeed shift the industry to becoming a leader in what the world needs: hope, change, and unity.
You can view the complete exhibition at the SAIC online gallery.