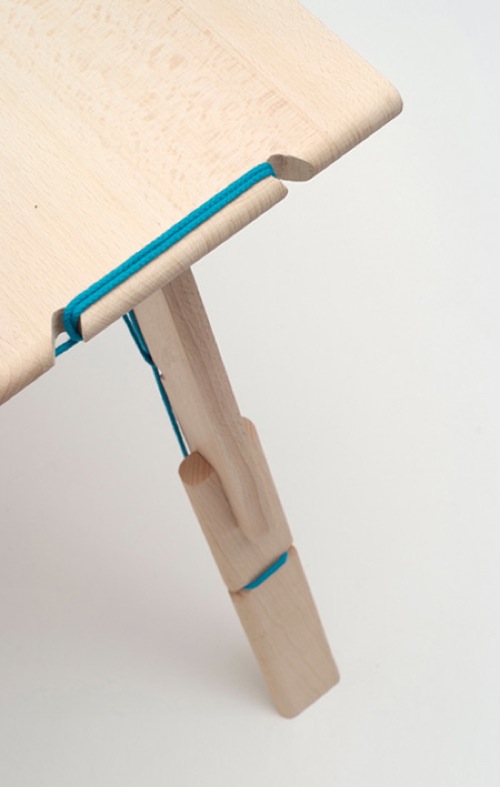 Aissa Logerot designs modular furniture assemblages with interchangeable parts held together with string.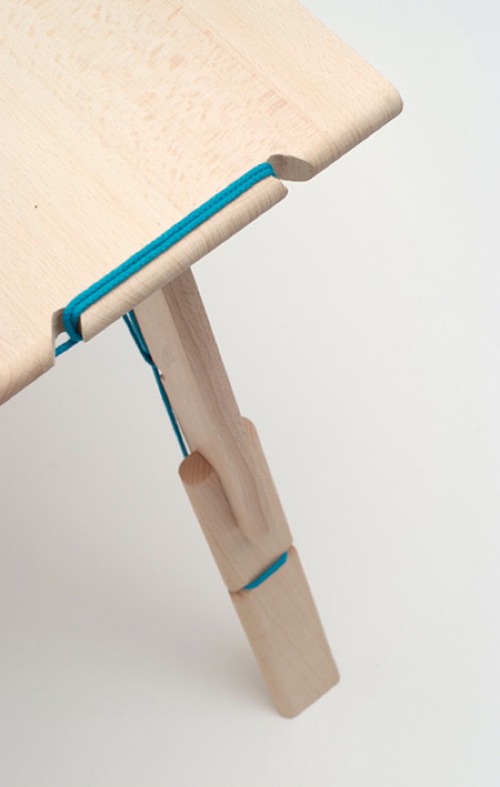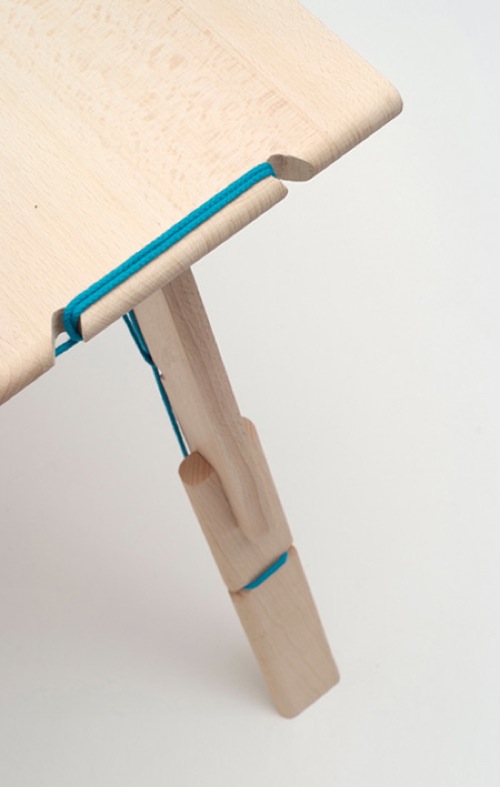 Like a cross between Diane Steverlynck's Tight Stool and The French Factory's Ekoflex Concept furniture construction set, Aissa Logerot has designed a series of furniture, or furniture possibilities by configuring components to make a desk, table, lamp. bookshelf, coat rack, bench seat, whatever. Like the Ekoflex concept the modular components of the Extensions Range make for a true realization of mass customization where the power is in the hands of the user to configure the design however they like. By using cotton to bring the piece into tension there is also a lovely feminine aspect which really softens the designs beautifully.



The pieces by nature of the design is also perfect for disassembly as no screws or glues are required. First step is to mount the wood part, simplify by different colored landmarks (inside the wood assembly). After, you only need to lock the position with the cotton string, in a simple way.

This project questions contemporary furniture design, from the concept of multipurpose use and uncertain quality (due to rationalized industrial production), to the ambition or desire for durability. Products are envisaged in a non-fixed state, to be extended or lengthened, according to uses which vary and evolve over time. Starting with assembly and a concern for eco-design, I rethought the idea of furniture in kit form, taking into account packaging, transportation, storage, mounting and dismantling by the user.
Photos by Veronique Huyghe
via Dezeen