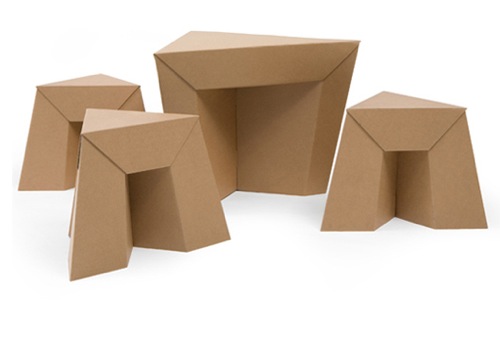 Flat Pack and Folded, Cardboard Creations.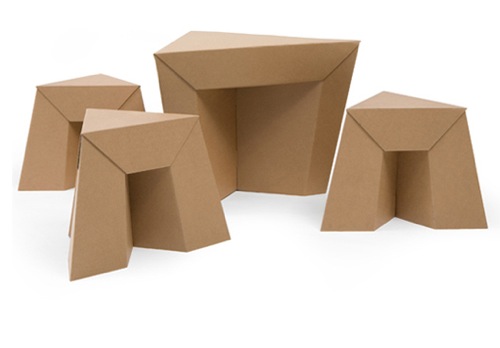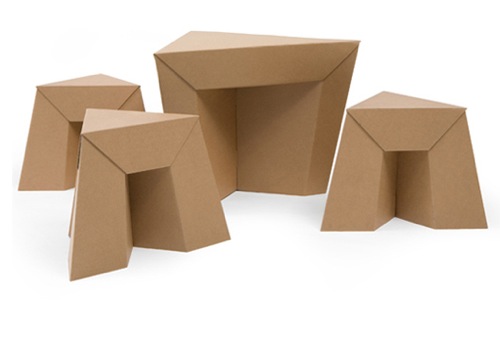 Paper Tiger Products by designer Anthony Dann are objects made from folded mediums of recycled cardboard and plastic. Products ship as Flat-Pack to transport efficiently and snap together quickly and easily, using the strength of triangular folding, the products are engineered to withstand all the rigors of heavy use.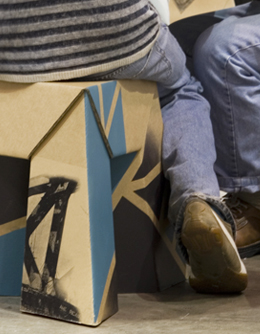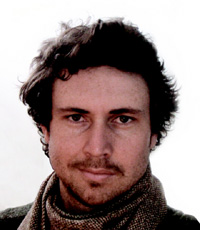 Operating as both a design consultancy and a design brand, Anthony Dann AKA Paper Tiger works with clients interested in temporary structures and ephemeral experiences, as well as with the design of furniture and lighting for retail, events and exhibitions. You may recognize the Belkiz Feedaway mentioned in a previous Ponoko post where Anthony collaborated with belkiz on the design.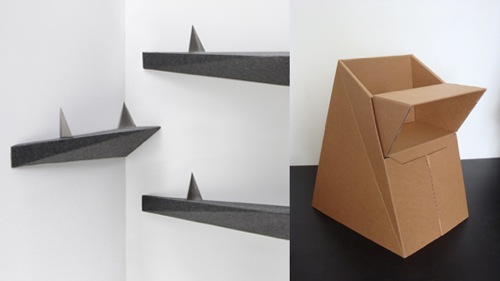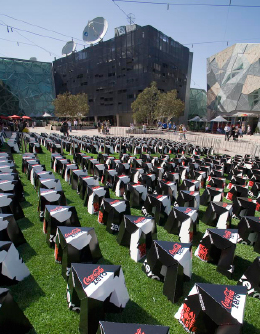 His original Paper Tiger stool, made of recycled content cardboard, received national and international acclaim, winning Australia's 2007 Indesign Launch Pad Award for Sustainability and runner-up prize for the coveted Bombay Sapphire Design Discovery Award. Dann's latest range of furniture and lighting was presented at the 2008 Salone in Milan and he continues to expand his collection. All Paper Tiger Products are proudly made and designed in Australia.