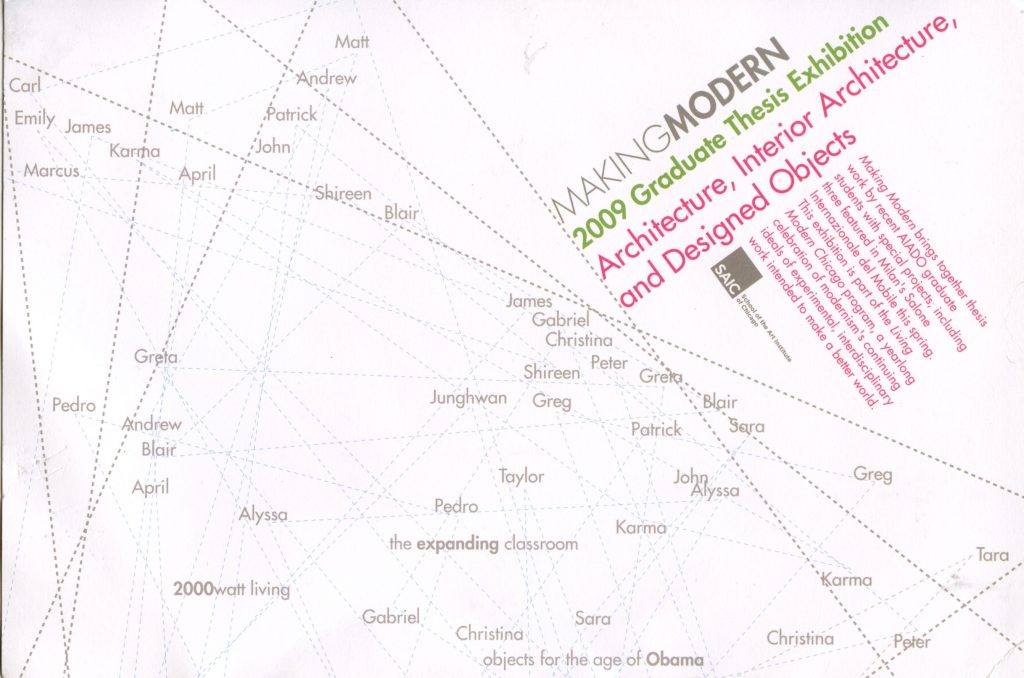 interconnected, socially just, sustainable, beautiful, playful: MFA Theses from School of the Art Institute of Chicago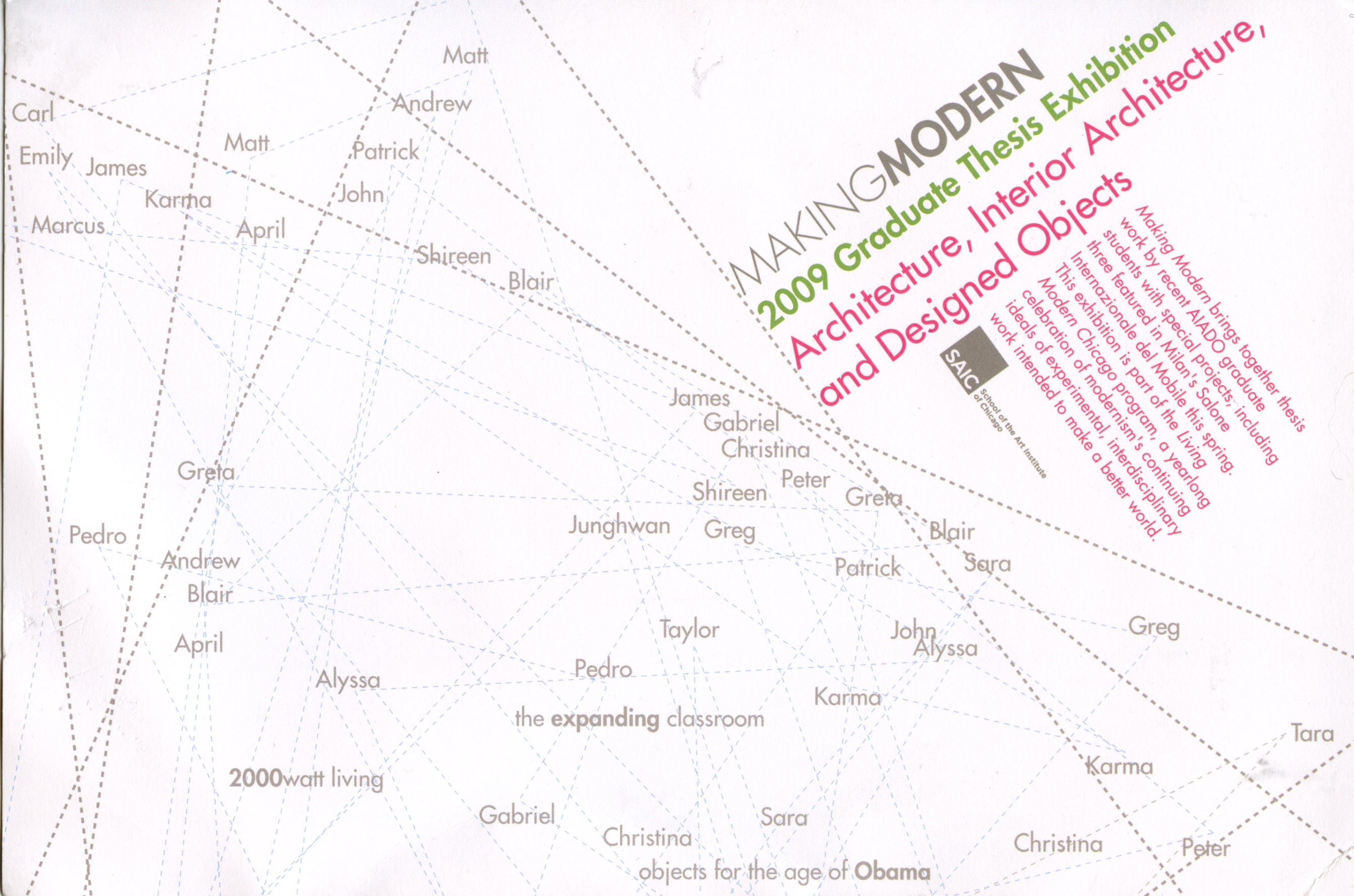 Making Modern is the MFA exhibition for Architecture, Interior Architecture, and Designed Objects at the School of the Art Institute of Chicago. This first part of my coverage highlights the work of five recent graduates in the Architecture program.
April Chen's project 'Fluid Modern' seeks a departure from Modernist ideals in order to reflect the fluidity and interconnectivity of urban life today. Chen comments in her statement, "I envision a city where the conventional practice of discrete destinations morphs into continuous access to multiple destinations." Her beautiful paper constructions combine faceted geometries with organic meshes that not only comment on the fluidity of contemporary life, but a coalescence of technology with nature.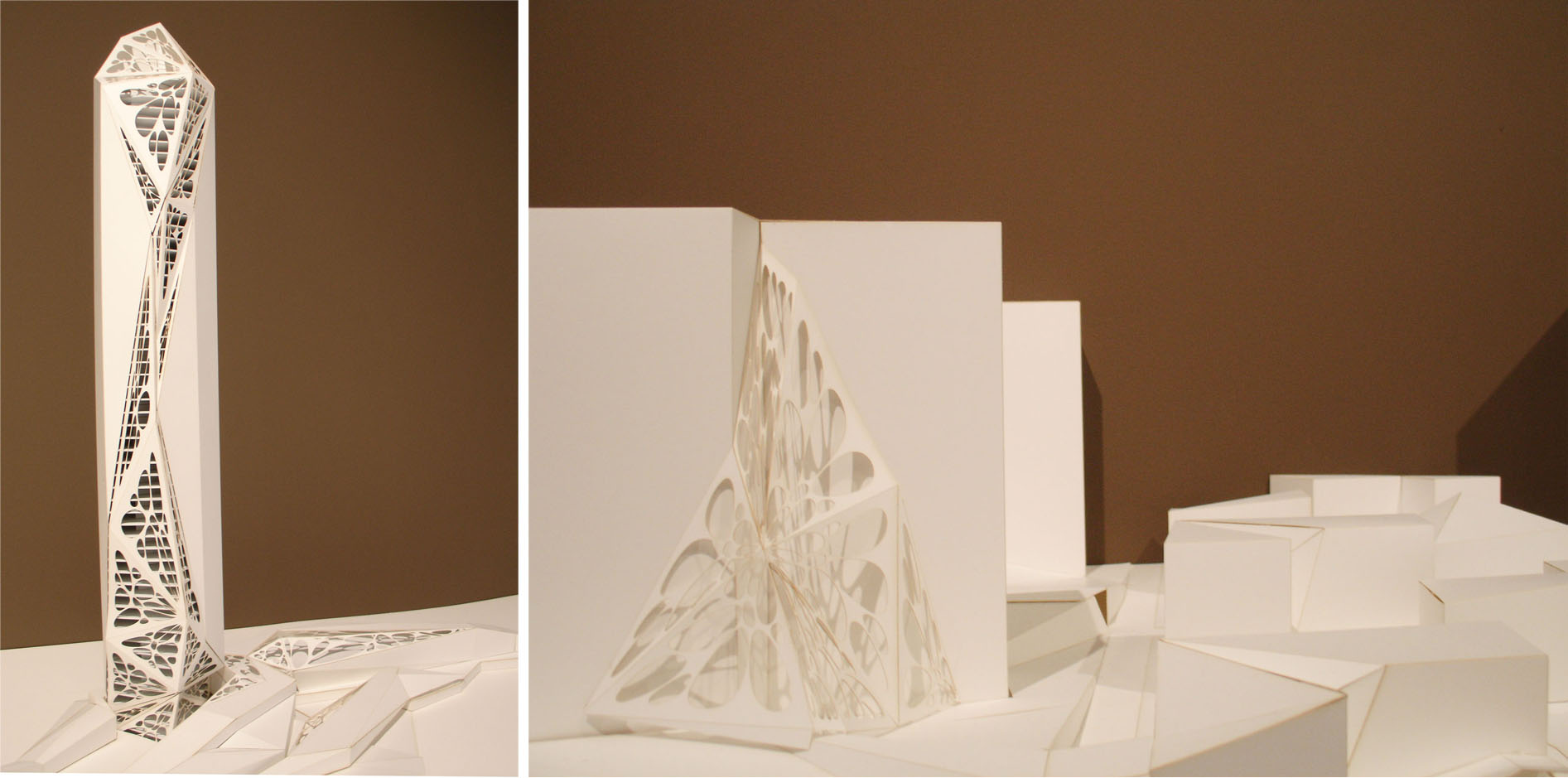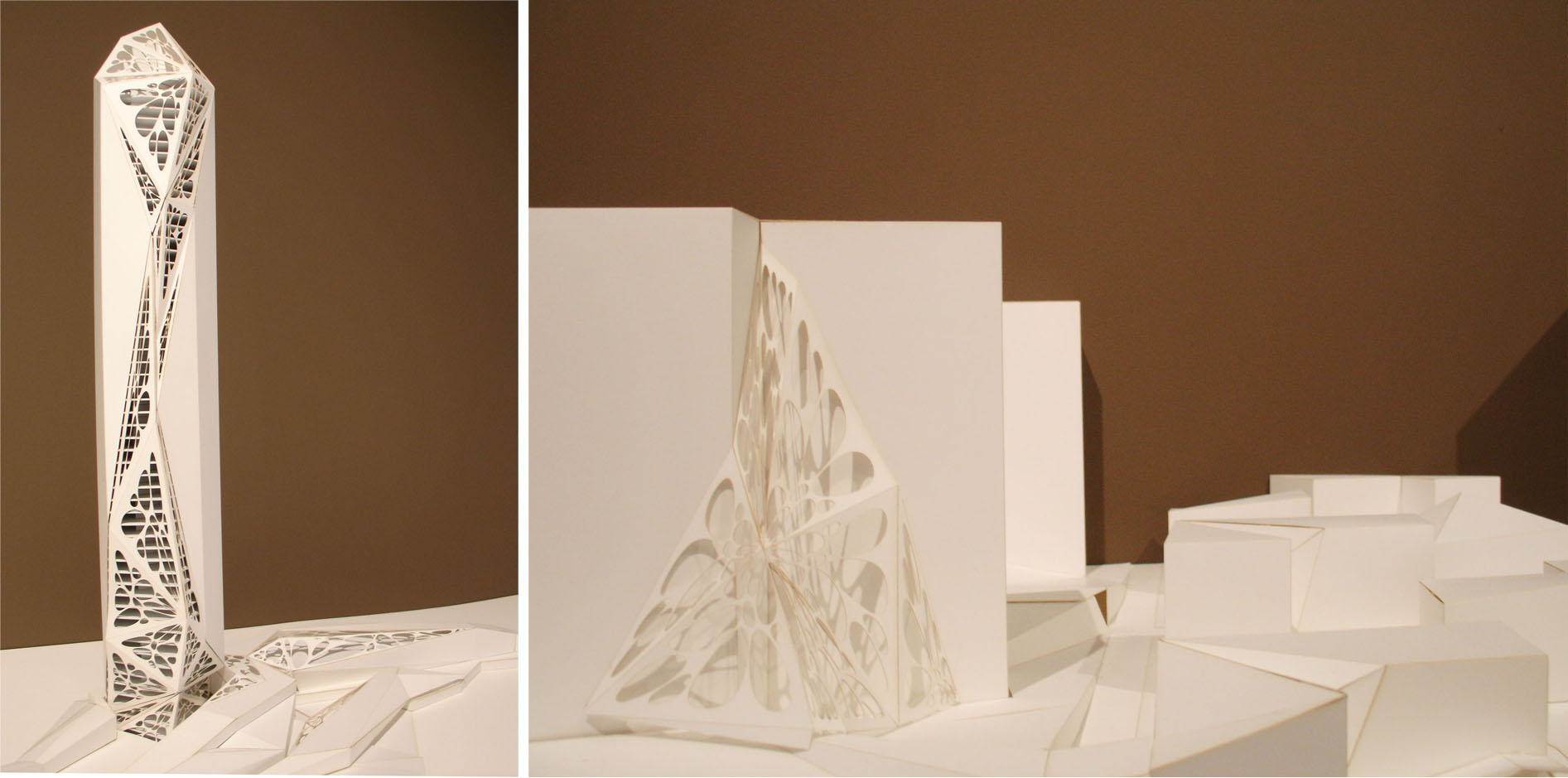 Carl Petersen approaches architecture "as a means to work at the intersection of environmental concern and social justice". His 'Trestle Public Works' model featured a visually tiered municiple building and historic dock created with layers of laser-cut cardboard. The presentation was nearly as impressive as the project, with the full model displayed suspended in front of a large poster that was as well designed as it was informative.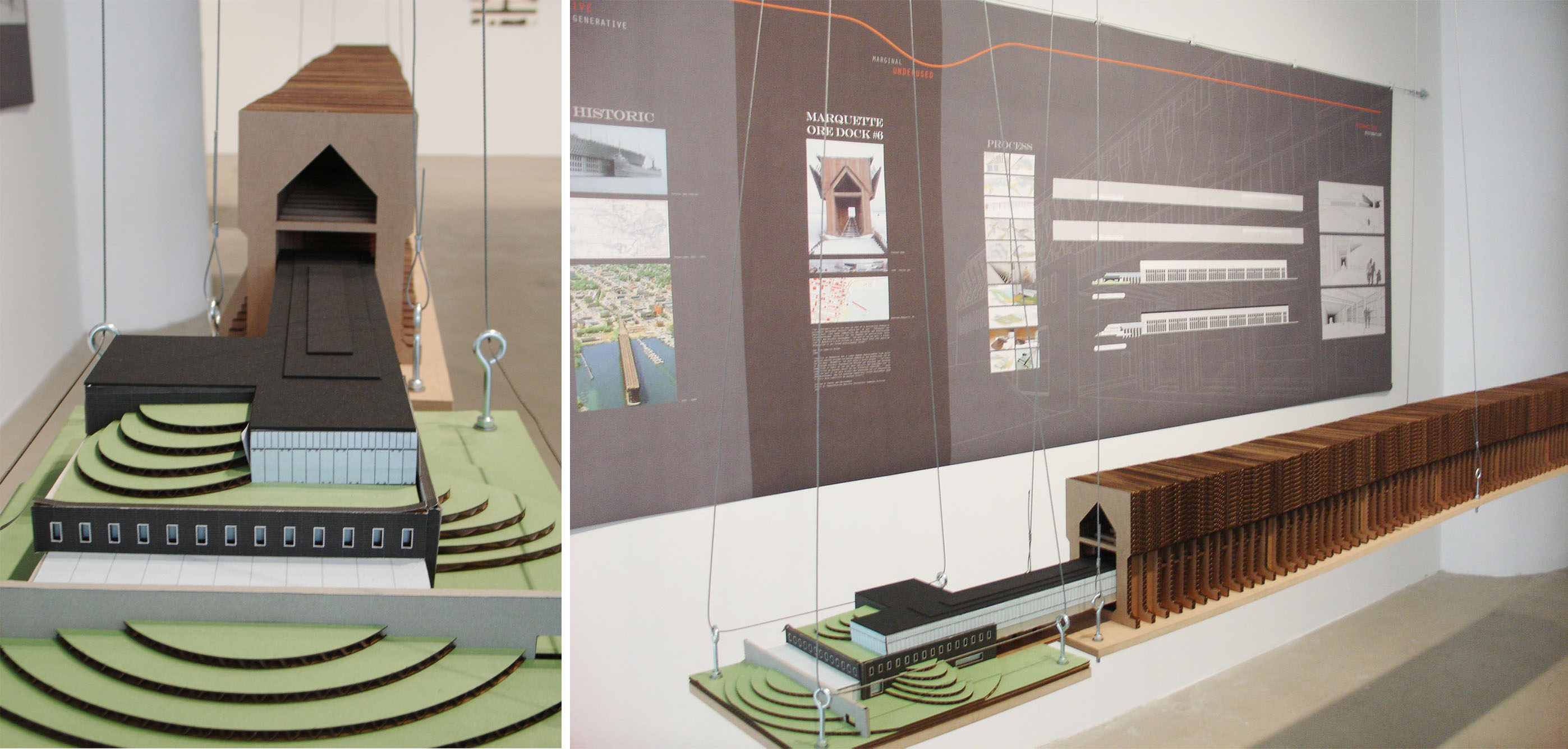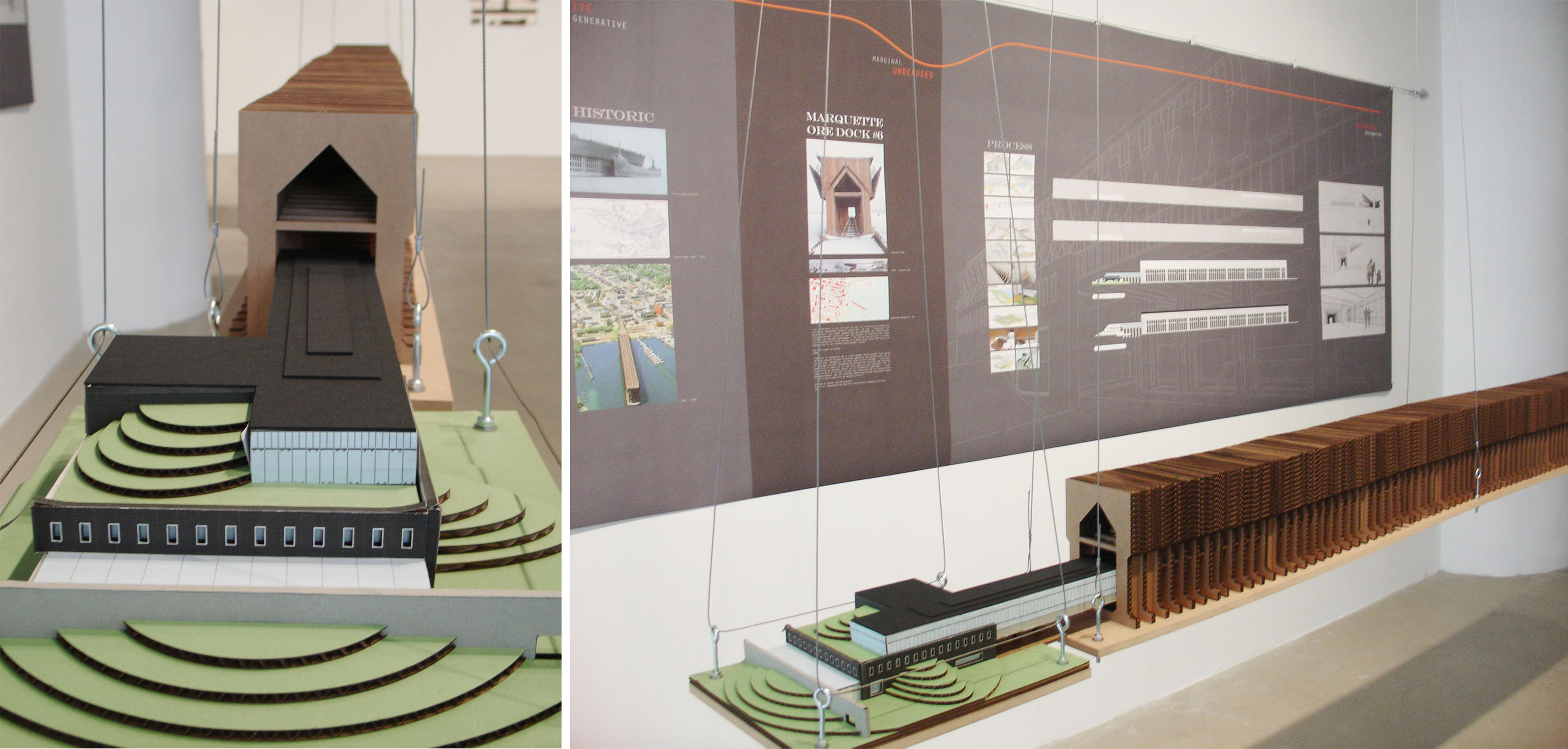 Christina Bies designed multiple informational and visual elements for her thesis project entitled 'Hybrid Housing'. The viewer can explore her process by opening the many doors of her central display. The individually crafted boxes — with laser-etched blue acrylic doors! — mimic the overall design of the building and contain multiple models and floor plans. There is also a model that shows this family and elderly housing community in relations to an urban environment as well as a site analysis made from multiple layers of translucent acrylic.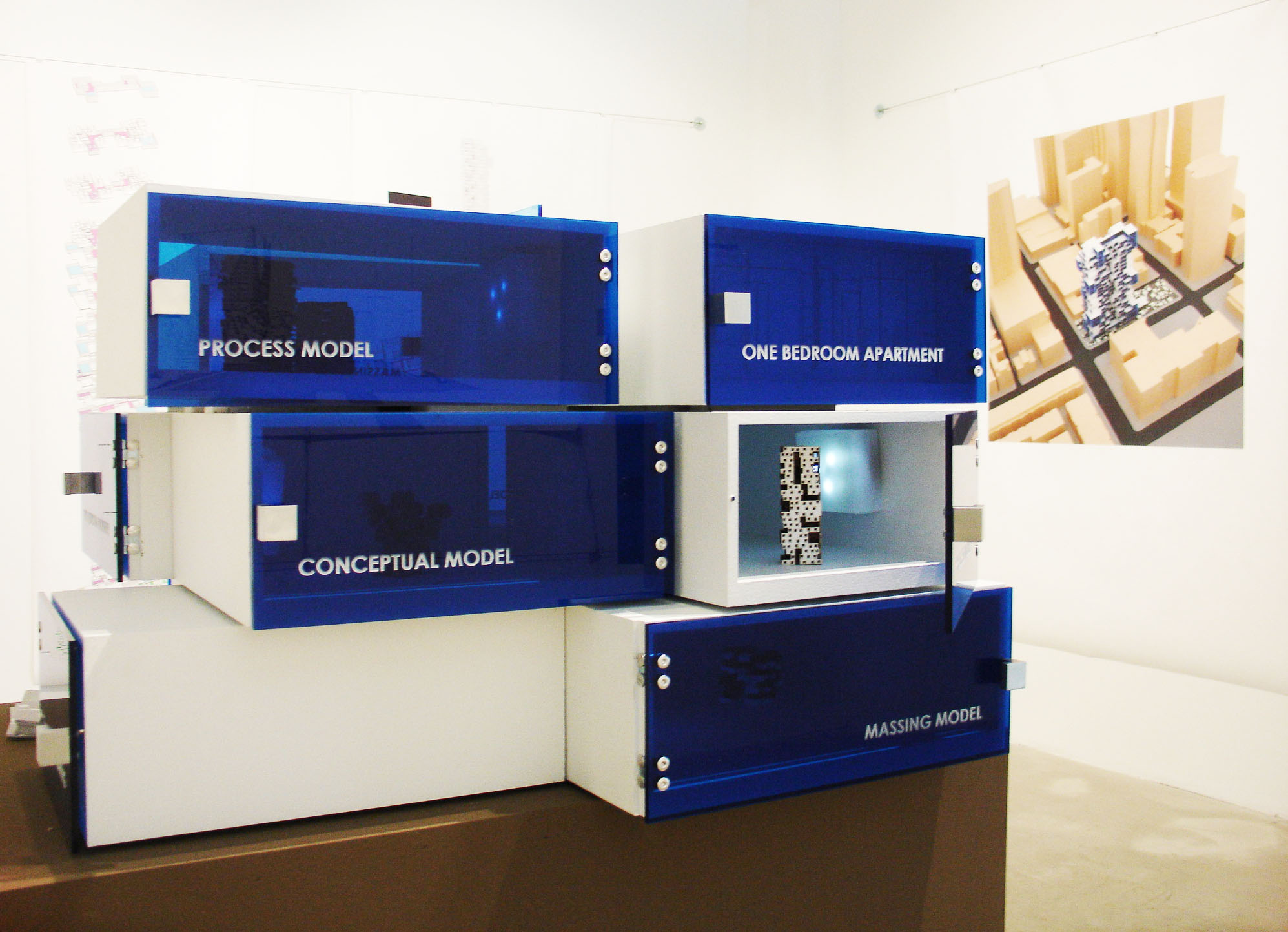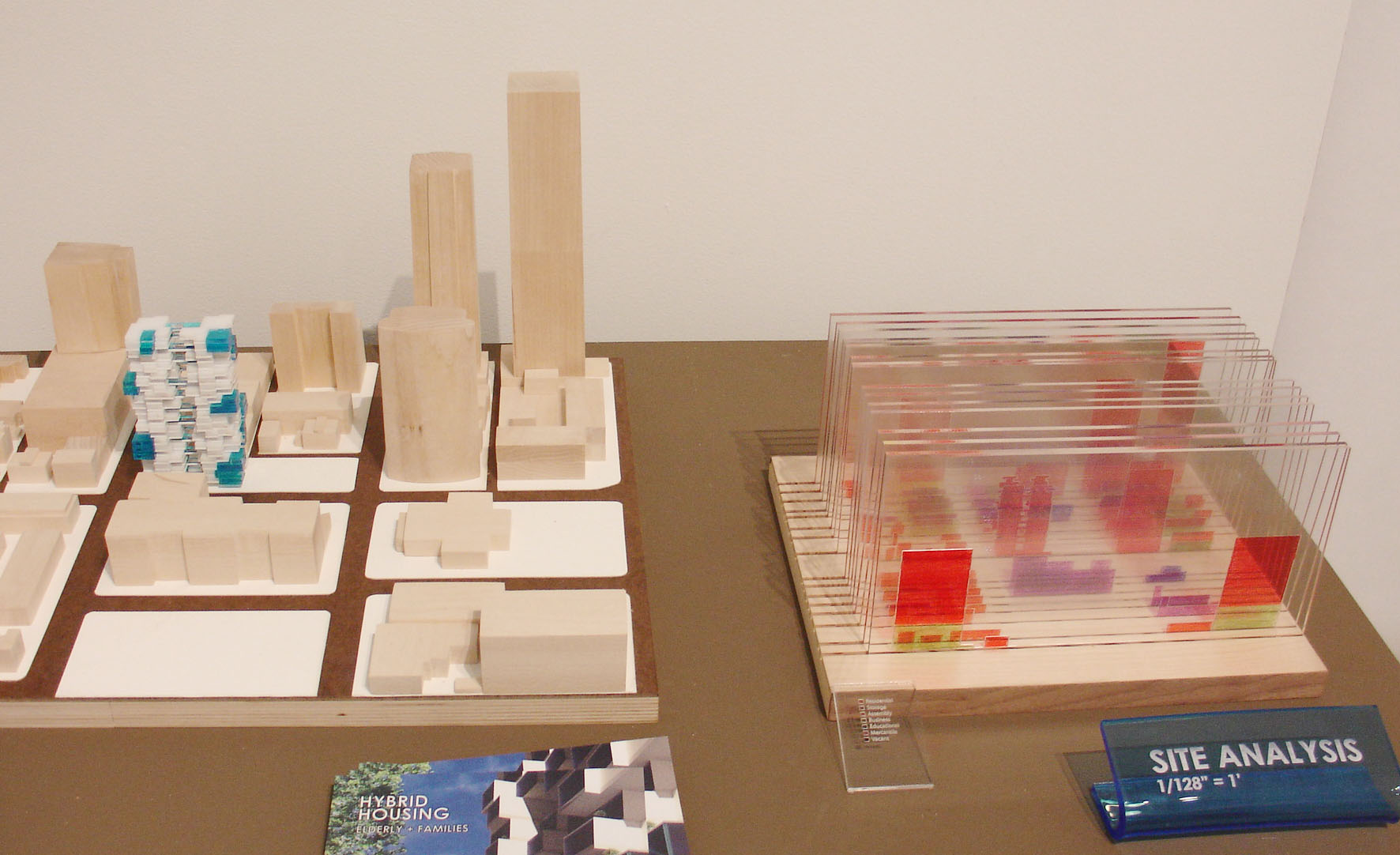 James Spiller's Construction Line included these four works on paper which added a humanity and beauty to the exhibition. They also demonstrate how the new generation of designers are multidisciplinary, traversing from graphic design to architecture, product design to illustration.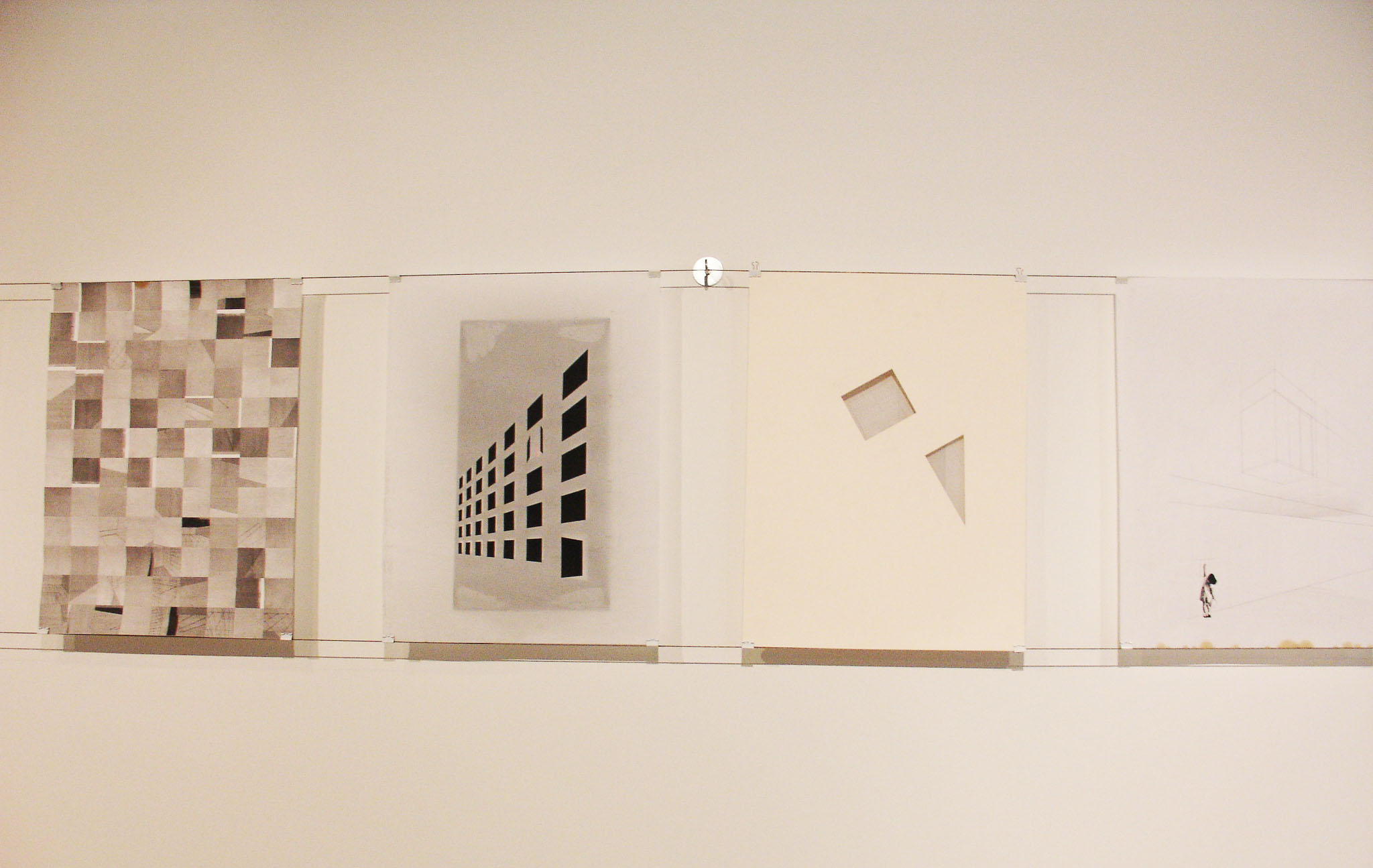 Taylor Lowe, a former Economics and Literature major at UCSD, is a lecturer and critical writer on architecture and an adept designer — as his project Thinking Outisde the Brick demonstrates. Layered mass and undulating surfaces result from the organic and modular concept of 'play tectonics'.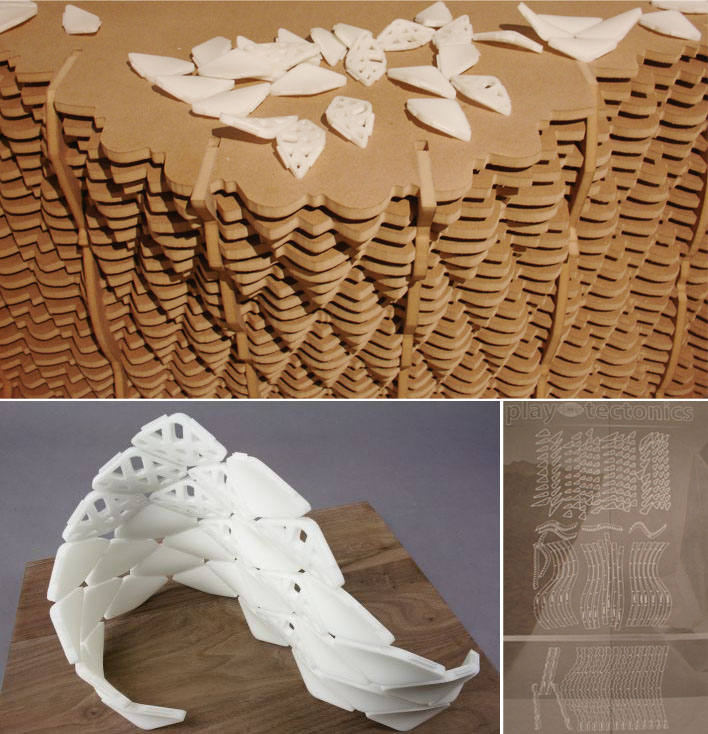 Making Modern is one of the best graduate design exhibitions I have seen. Concepts are effectively written, projects are professionally crafted, and the entire show is tightly organized and compellingly presented. The exhibition is on view for just one more week; do not miss it.