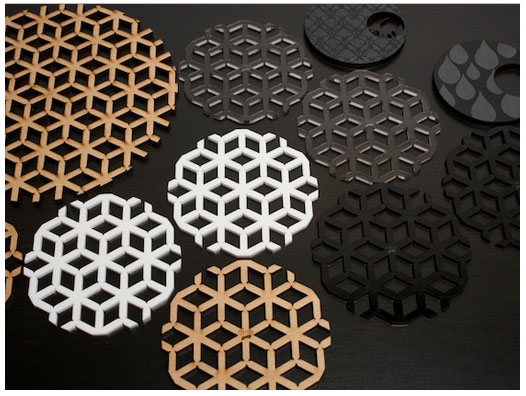 graphic x industrial design + digital fabrication = cina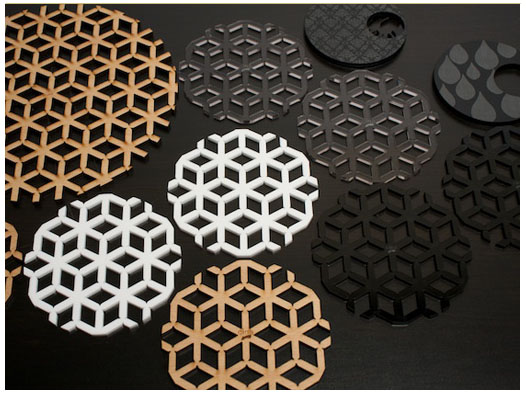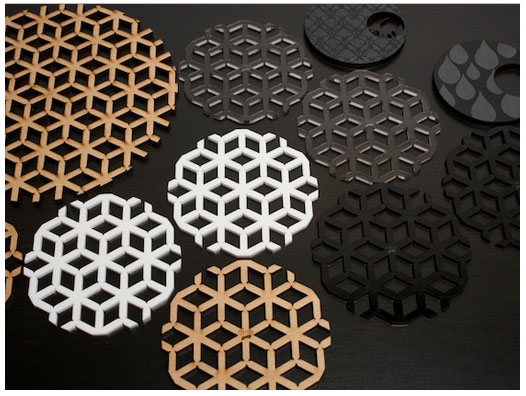 Leslie Leung and Jason Wright-St. Clair aka Cina, combine the two-dimensional discipline of graphic design with the third-dimensional factors of industrial design to create digitally manufactured products. Both designers studied in New Zealand and now run their two year old company from Tokyo.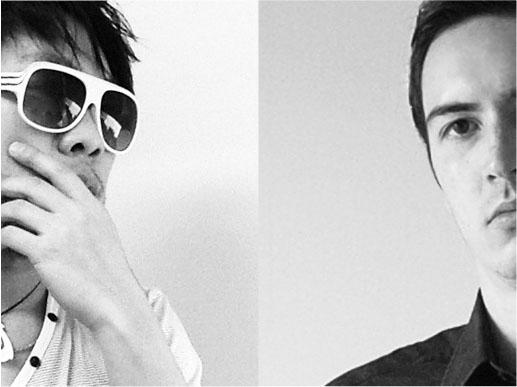 Their current catalog of six laser-cut or laser-sintered designs not only demonstrate the assiduity to function that makes for unique and solid product design, but also the kind of careful consideration to achieving an interesting surface that drives compelling graphic work.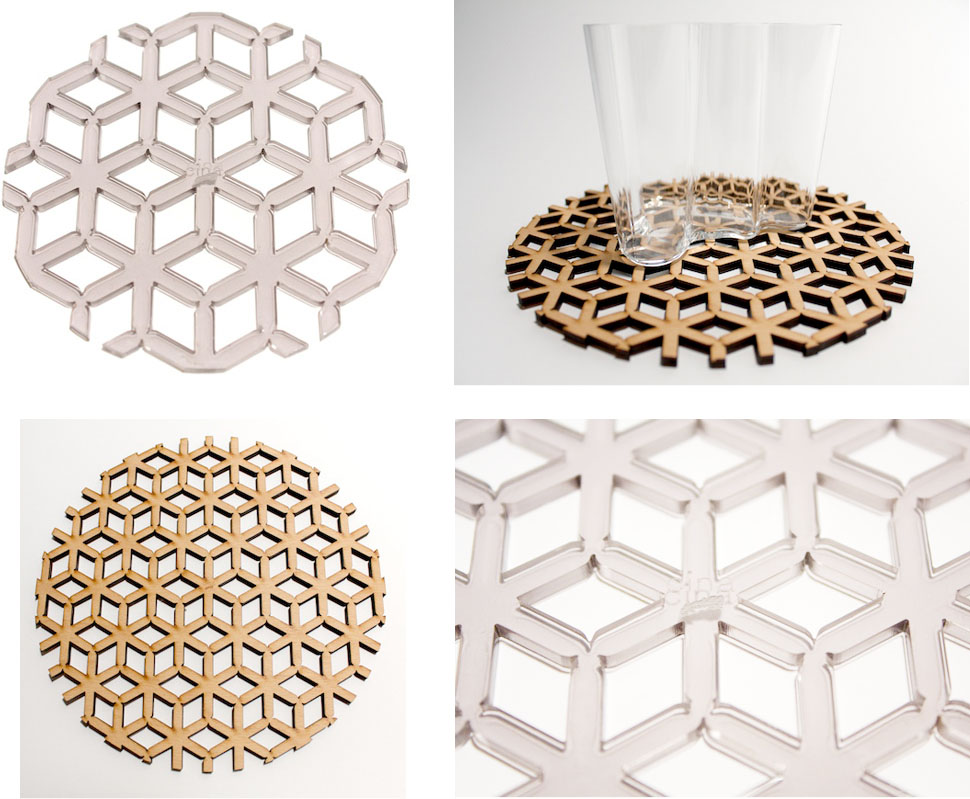 An asterisk pattern is used in objects from the simple (laser-cut coasters and placemats) to the complex (SLS formed flash drives).

A damask print and feather silhouette glamorize the otherwise dirty job of clogging the sink.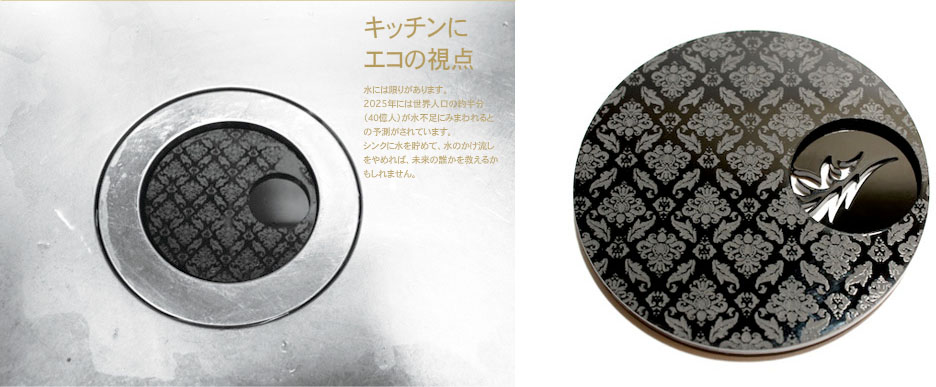 And Cina is no stranger to Ponoko. Their clever 'Mag Dog' and 'Split Ruler' office products are available in the Cina Showroom.