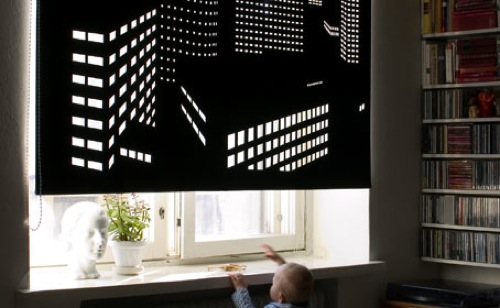 Perforated Blinds Make Filtering the Light a Little More Interesting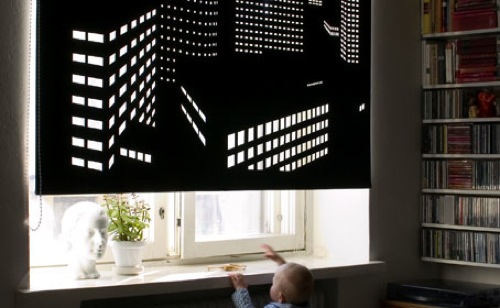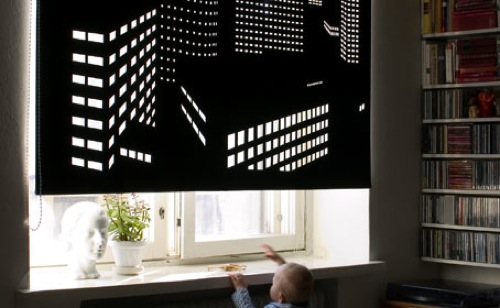 Better Views by Elina Aalto is a Series of black roller blinds perforated with the cityscapes of Paris, Stockholm, Helsinki and Tokyo. By night, sun set, sun light or street light, The city traces itself onto your windows in a subtle illusion of a cosmopolitan scene.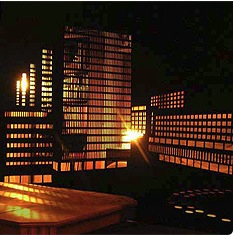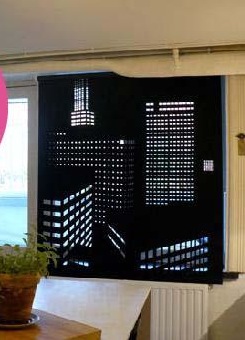 Better Views by Elina Aalto available via iuxbox, price: € 337.00 +




Elina Aalto is a young designer living and working in Helsinki. She graduated from the University of Art and Design Helsinki in 2000 with a degree in spatial and furniture design and has since worked both independently in her own studio and together with a group of two other designers known as Fiasko on a wide variety of projects ranging from interior design to exhibitions, writing for the Muoto design magazine and teaching at her former university.
iukbox is an art production agency that aims at the promotion of designers and artists. At the crossroads of design and contemporary art, iukbox invites artists and designers to invent objects that can be edited in limited series.
A lovely concept that could easily be transplanted into other materials and locations such as a lamp shade, tv screen, door or sunshade for your car using Ponoko's laser cutting service.
originally found via mocoloco