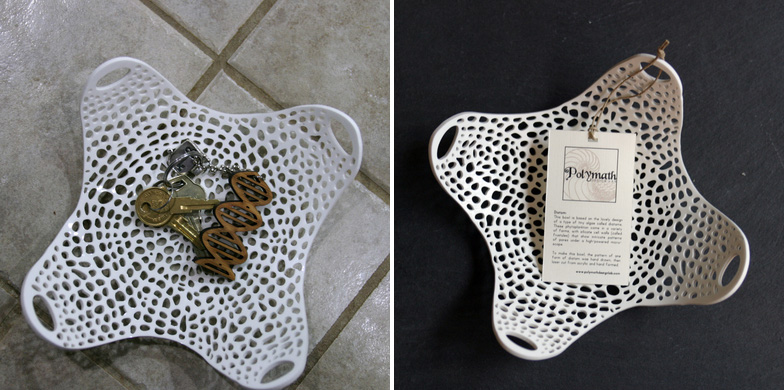 Algae inspired Beauty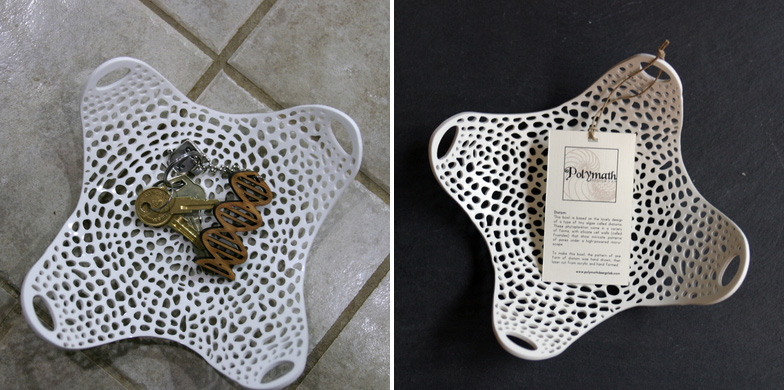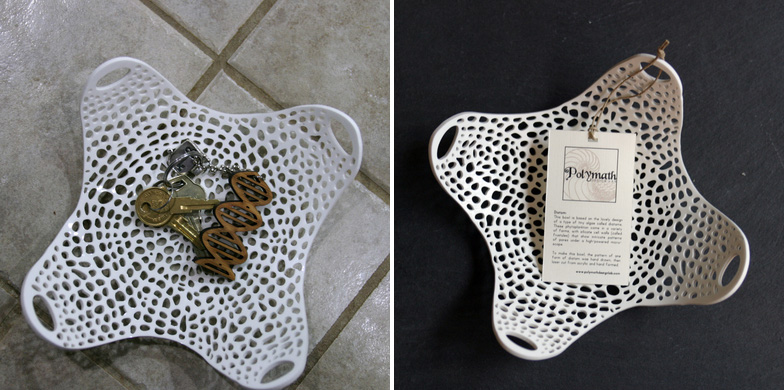 The Diatom Decorative Bowl, based on the cell structure of a type of tiny algae called diatoms. These phytoplankton come in all sorts of incredible shapes, with silicate cell walls (called frustules) that show nearly ornate patterns of pores under a high-powered microscope.
To make the bowl, the pattern of one form of diatom was hand drawn, then laser cut from white acrylic. The shape is then heat formed into a bowl with a depth of approximately 2″ and measuring around 7.5″ diagonally.
Available in White black or Algae Green (I assume), or contact Polymath Design Lab through Ponoko for more colours.