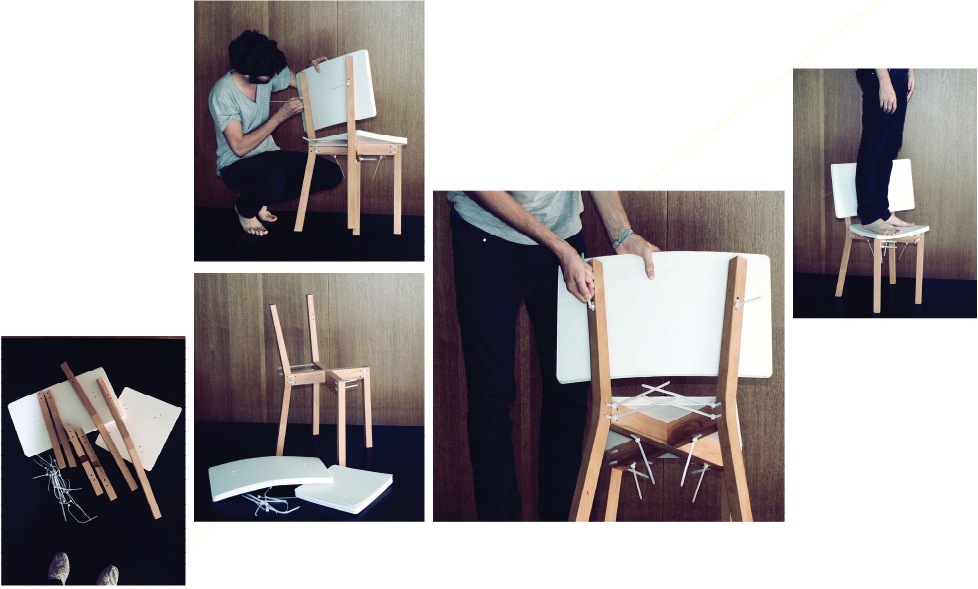 ziplocked flatpack chair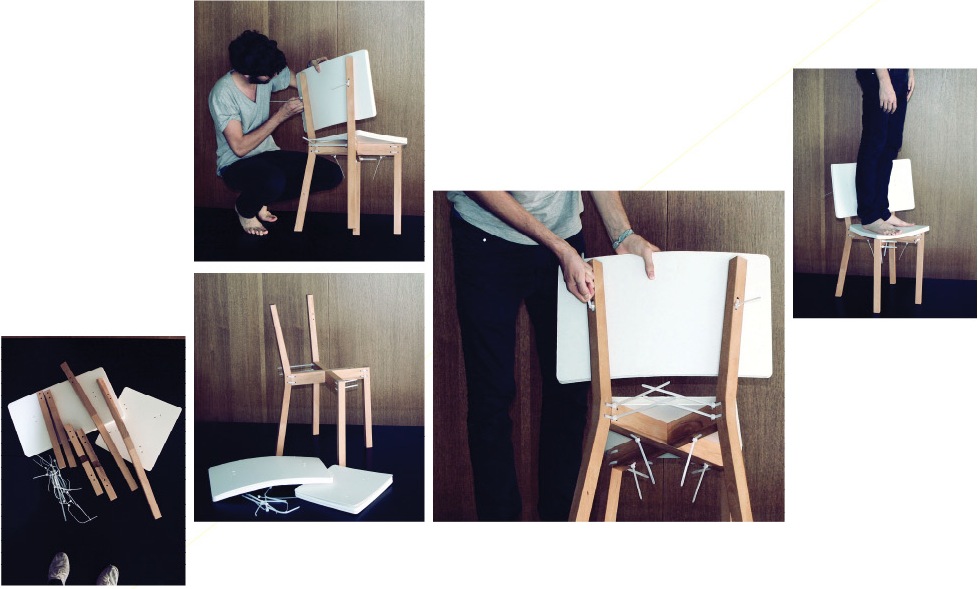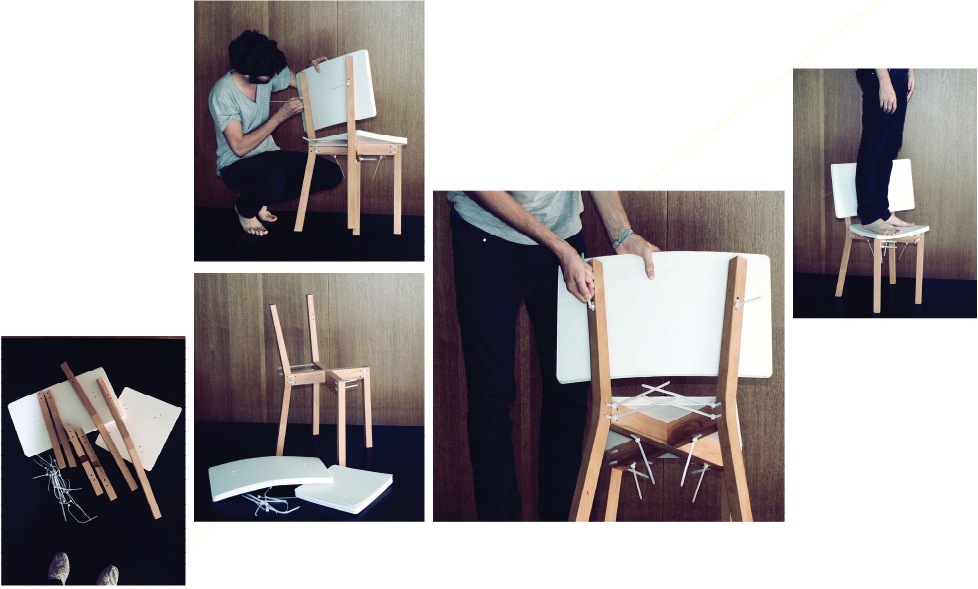 zipit is a unique "do it yourself" chair by viktormatic based on a kit of wood modules, cardboard seat and backrest cushions, to be easily built up and disassembled only with zip ties connections.
"A new undefined human personality needs in my mind objects that own a variable adjusting and transformable character. thereby i developed this kit based chair whose connections are fixed with adjustable zip-ties. because of these uneasy connections, this chair tends to be loose and wobbly, but this is part of "a new way of sitting" idea."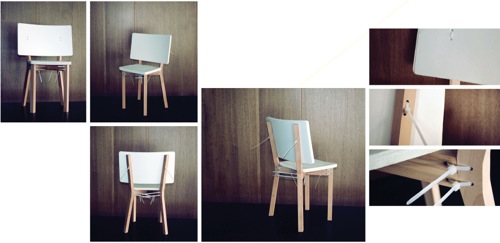 Viktormatic's "new way of sitting" may be read as experimental and uncomfortable, but this is an interesting idea to rethink the materials and processes used to assemble and fasten furniture/objects together. It is also great to see the aesthetic is not compromised by the concept (especially if the ergonomics are).
I also like his 15mb of fame, with a nod to Warhol via MySpace…