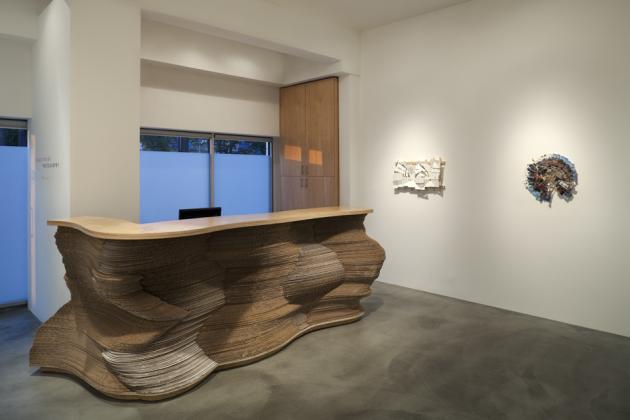 Boolean Construction by the Celebrated Ball-Nogues Studio.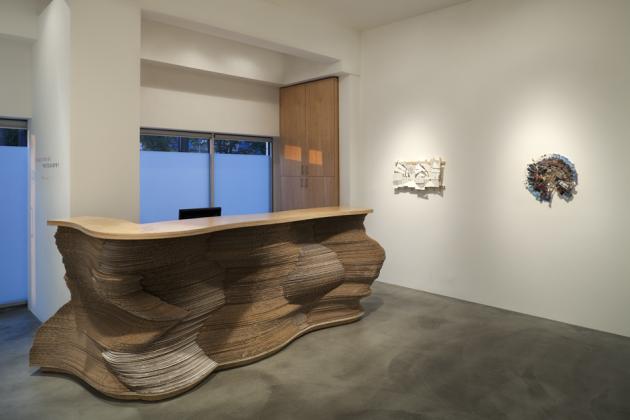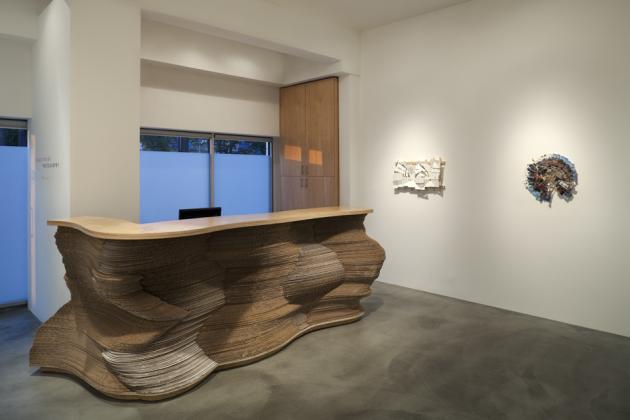 This may not be the most economical use of cardboard produce a structure but the undulating form of the new reception desk for The Edward Cella Art + Architecture Gallery in Los Angeles by Ball-Nogues Studio is an interestingly raw use of layered cardboard.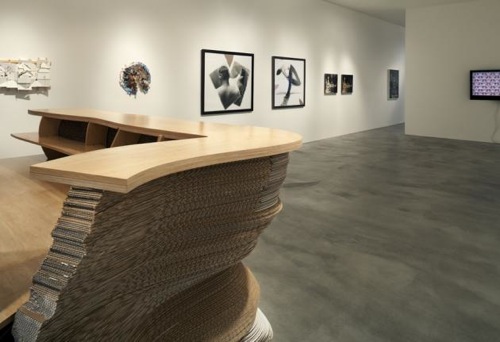 The undulating functional object was crafted from assembled layers of diecut cardboard and Koskisen plywood. Seeking to affect the white cube space of the gallery with the minimum of materials, Ball-Nogues utilized the surging repetition and pattern created with stacking two shapes of pre-cut cardboard designed and calibrated on computational software. Suggesting movement and vitality, the reception counter acts as a fluid yet intermediary object between the public space of the gallery and the gallery's workspace. Fabricated by the architectural firm's collective team, the workstation reflects the gallery's emphasis on craftsmanship and execution. Embracing the post-gilded age economy, the design's humble materials does not shy from seeking new, dynamic forms.
Ball-Nogues Studio is an integrated design and fabrication practice that creates experimental built environments to enhance and celebrate the potential for social interaction through sensation, spectacle and physical engagement while striving to infuse the matter of the built environment with a downstream purpose.
The team of Benjamin Ball, Gaston Nogues and Andrew Lyon have quite a pedigree of experience working with/for the likes of Gehry Partners, Shirdel Zago Kipnis and Boyarsky Murphy Associates from projects such as the Disney Concert Hall and set and production designer for films including the Matrix series. This set design and sense of theatre is evident in their edgy and sexy muted set design for Janet Jackson's clip (RIP Michael) and the Audi A6 commercial.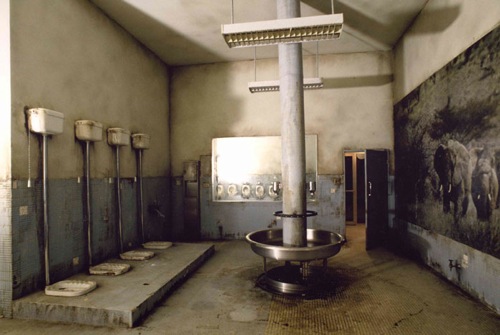 via the contemporist