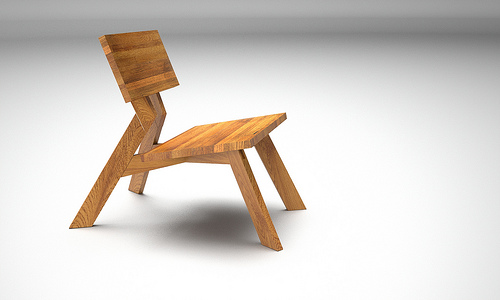 Flat Pack Furniture with Danish Influence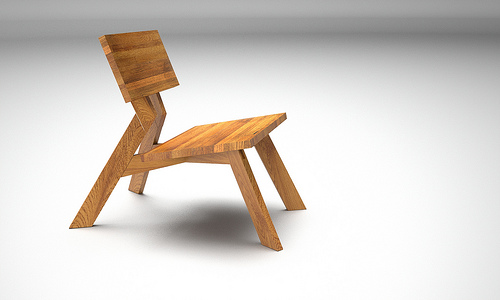 The Fundament Lounge by Acronym Designs is a pack flat lounger that was inspired by some mid-century pieces where simple lines and a low slung stance. The oak use for this piece is reclaimed and is currently being sourced from a company that makes tractor trailer beds. They have immense amounts of cut off waste that is too small for their purposes, but suits furniture design. Instead of this wood going to the landfill or being burned, it is converted it into functional and attractive furniture making it a sustainable design.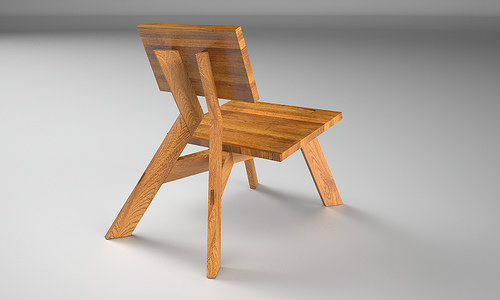 The chair is a pack flat design that ships in a flat box and is easily assembled by the owner. This saves considerable space and makes the piece affordable and fuel efficient to ship, without sacrificing build quality or design.
The simple structural form and the traditional joinery combine, making these pieces both pastoral and modern. The Fundament line uses oak recovered from the manufacturing of industrial products. The edge grain construction and pegged mortise and tenon joinery, result in lasting quality and a level of detail not commonly found in flat pack furniture.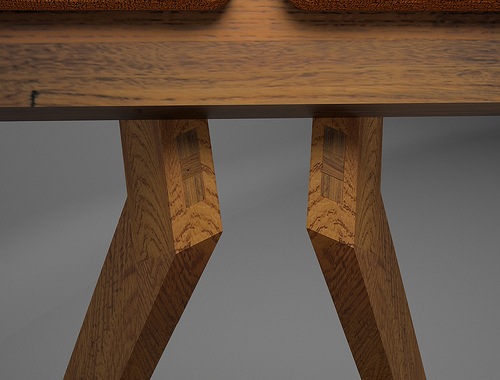 Acronym Designs, founded by Andrew Dickson in 2004, creates furniture that reflects passion for design and sustainability. Looking to many fields for inspiration, from architecture to transportation design, special attention is paid to material and texture. Significant effort is taken in making the furniture honest in its construction. Where solid wood is expected, you will find it. Where veneers are most effective and sustainable, they will be there. Structures speak for themselves, without extraneous detail. Manufactured in the United States, if not locally in Kansas City, resulting in products with high quality and lower energy input. Efficiency and function is the focus of Acronym Designs.
via designspotter