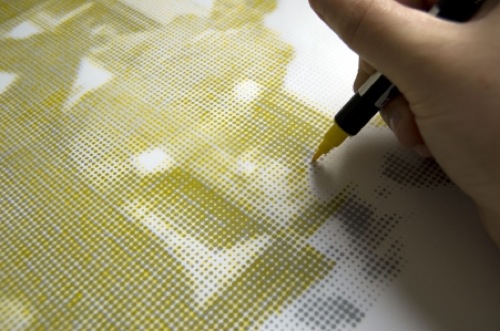 rethinking technology and speed one pixel at a time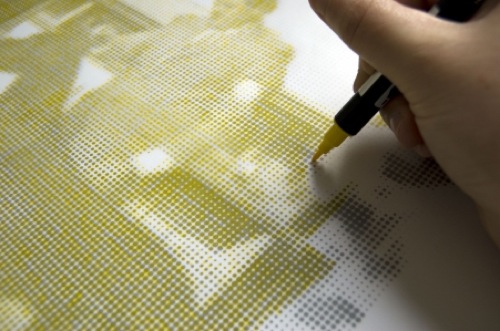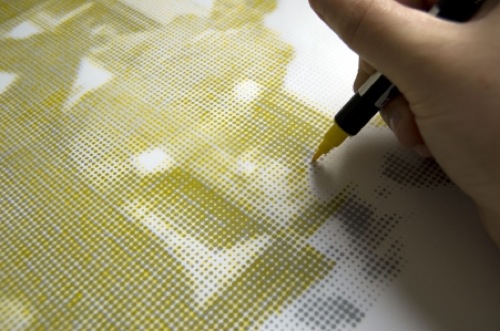 thehumanprinter is a group of people who print photos in CMYK or B&W by hand. Simply send in your images via email and they will very slowly convert your images to your preferred format, either greyscale, CMYK or Spot Colour, very slowly.
Why?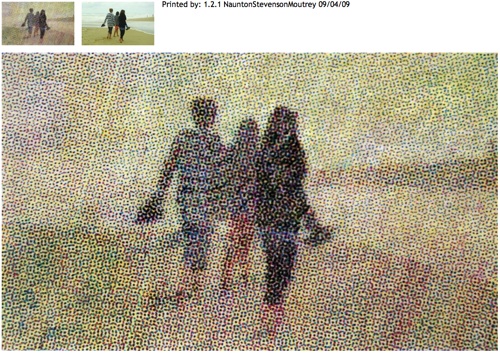 In the words of the human printer team…
Technology is an integral aspect of modern day life, so much so that without it we may not be able to function. We have constructed these machines to aid our lives, making simple productions/tasks easier to accomplish. Though these developments were intiated to benefit us they have also constricted and restrained not only the outcome of our productions but also the process we take to obtain the final result. Our environment is now scattered with machine made artefacts, computer developed images and autonomous interactions — which are all constructed under a set of rules and standards. We are losing the essence of human production and craft to the machine, resulting in a souless utilitarianism.
Unlike any other printer thehumanprinter creates unique, individual images each time it prints. Following the same process as a digital printer, thehumanprinter generates the printed product by hand. Throughout the printing process thehumanprinter assumes the role of the machine and is therefore controlled and restricted by the process of using CMYK halftones created on the computer.
check out the printers specs here… You will be relieved to see they are not exactly working in a sweatshop setting, more like a student kitchen table..