The Whittle Chair by Karen Ryan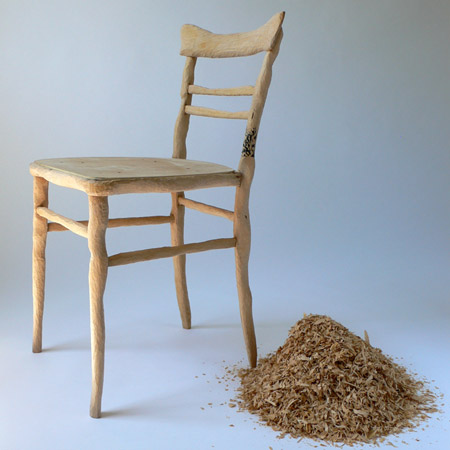 So I imagine an overcast afternoon sitting at the kitchen table, staring idly into the middle distance when slowly the chair before you comes into focus. You get to thinking it's ok I guess, but a little, boring. You get to thinking, what if I, you know, shave a little off here and a little off there it would be kinda nice.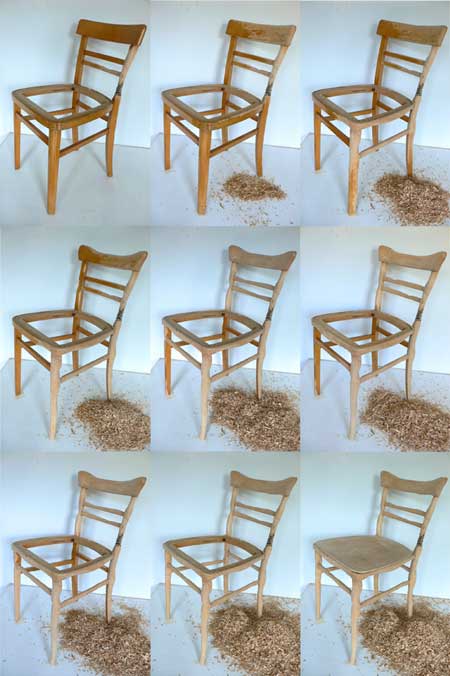 Karen Ryan set her pen knife to work to produce the Whittle Chair. Customizing her kitchenchair in an afternoon while watching an old Bette Davis movie.
he whittle chairs naivety is intentional as the process is left to be intuitive and unplanned.
The original chair is made naked revealing a different physical and emotional state, one of fragility and imperfections. This is first in a series of whittle pieces.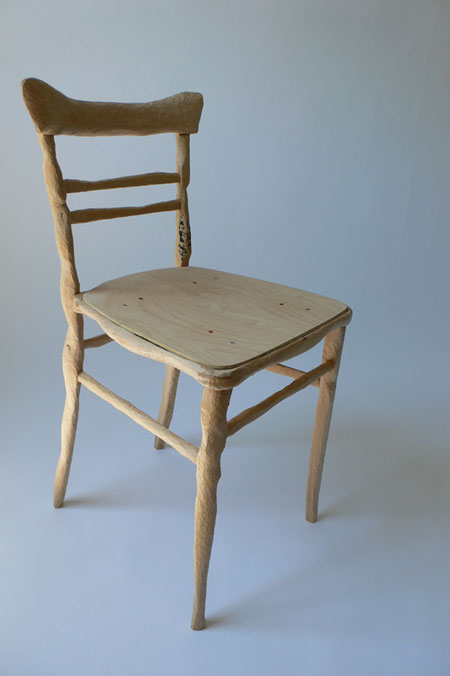 Looking forward to seeing the next whittle piece.
all images © By Karen Ryan
via Dezeen