Rethinking furniture joinery with exposed mechanical fasteners.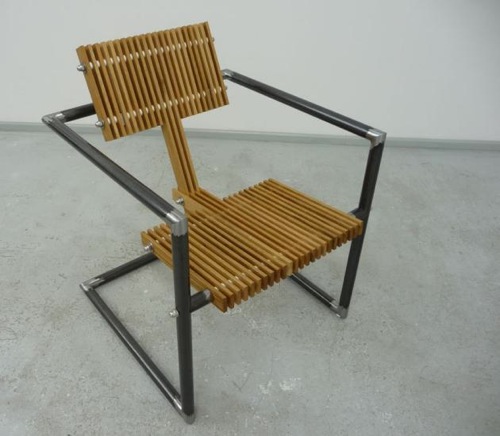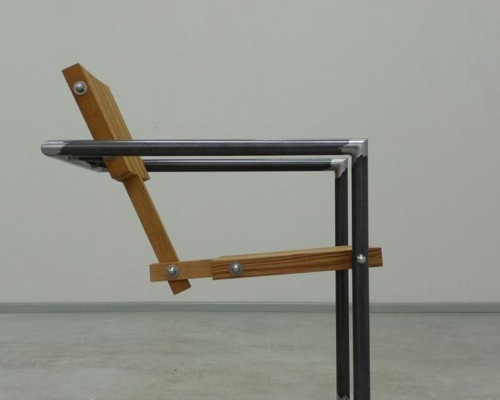 German designer Philippe Krzyzek has just released some of his interesting furniture at the 2009 DMY Design Festival in Berlin. What instantly sprang to my attention was his exposed use of metal fasteners to hold what looks like CNC timber panels together. So often with flat pack furniture designs we see the peices slot together (which makes sense) but is becoming a little predictable, even when using digital joints (previously featured).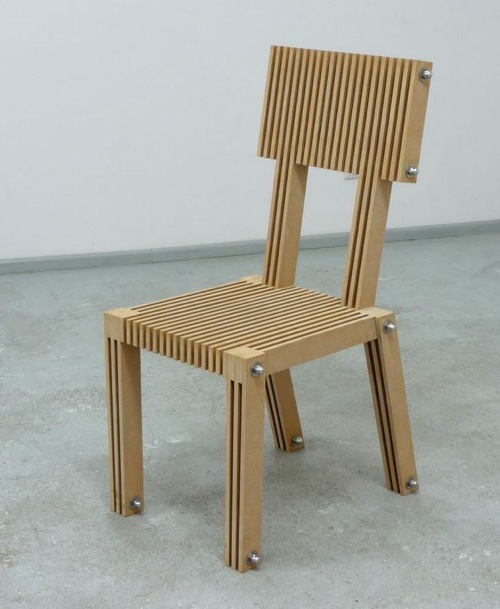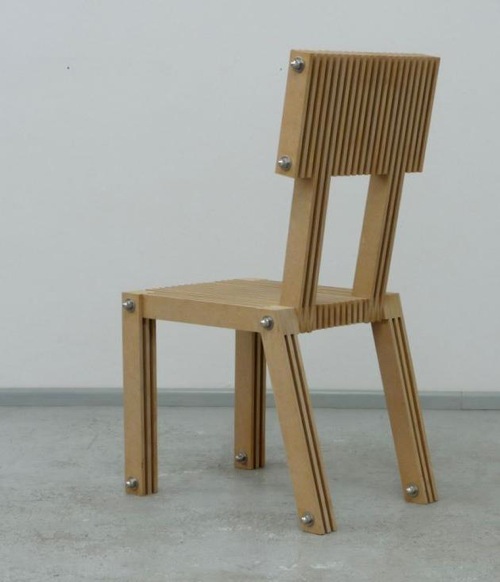 I like the raw simplicity of his designs with everything exposed and functional but maybe not comfortable??
Here is what my translator said….
"archaos – behind this name is that Berlin Designer Philippe krzyzek. preferred with the materials wood, stone and metal he implements his idea: in the arranged form the nature as close as possible to come. the monumental, the open heavy and erdhaftigkeit (???) its objects is artistic intention. the origin is always the form, only from it develops the function. the often surprising surface organization receives and"
Cool