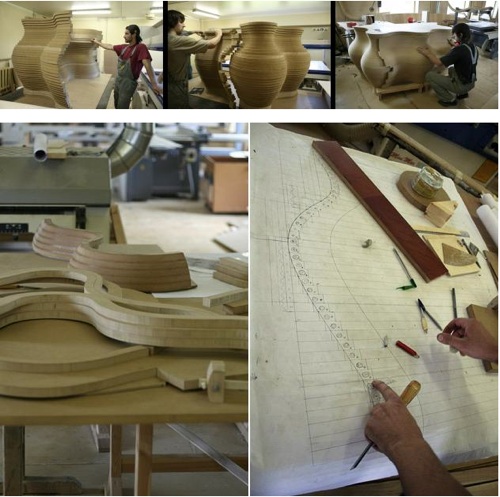 CNC Magic by Stanislav Katz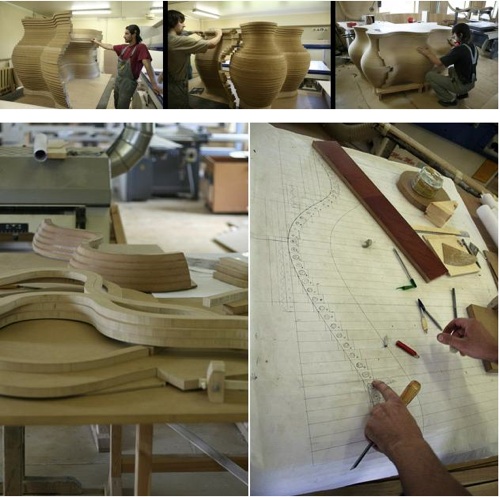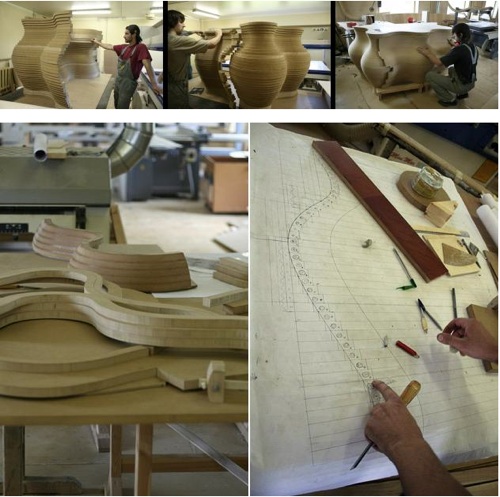 Not much information out there on the work of Latvian designers Katz except for some great pictures on the process of making the 4 Vase Cabinet posted on the Contemporist.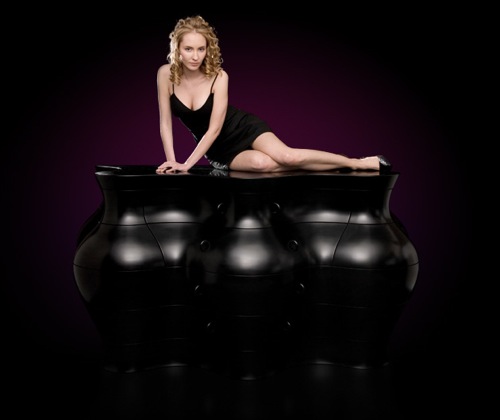 The final result of all of their work layering CNC cut MDF, sanding back to a smooth form and lacquering the hell out of it to get a decadent black finish is quite amazing. The design really makes sense when placed in such a lush surrounding and would stand up equally well against old world antiques or contemporary modern interiors.

Founded in 2008 in Riga, the capital of Latvia, by the designer named Stanislav Katz and marketeer Dmitry Holomyov, the brand Katz quickly gained international recognition working in two main directions: interior and industrial design. Their goal is to deliver creative and provocative ideas in the form of attractive objects that could make our life a bit more colorful and less boring. They consider the main problem of today's society to be patterned thinking which holds people from broadening their horizons and leads to all sorts of oppression. They therefore try to change the situation by creating objects and interiors that are able to inspire people making them see the usual imagery in some new perspectives.
They believe that good design apart from everything else should not leave one unconcerned.
More images via Contemporist