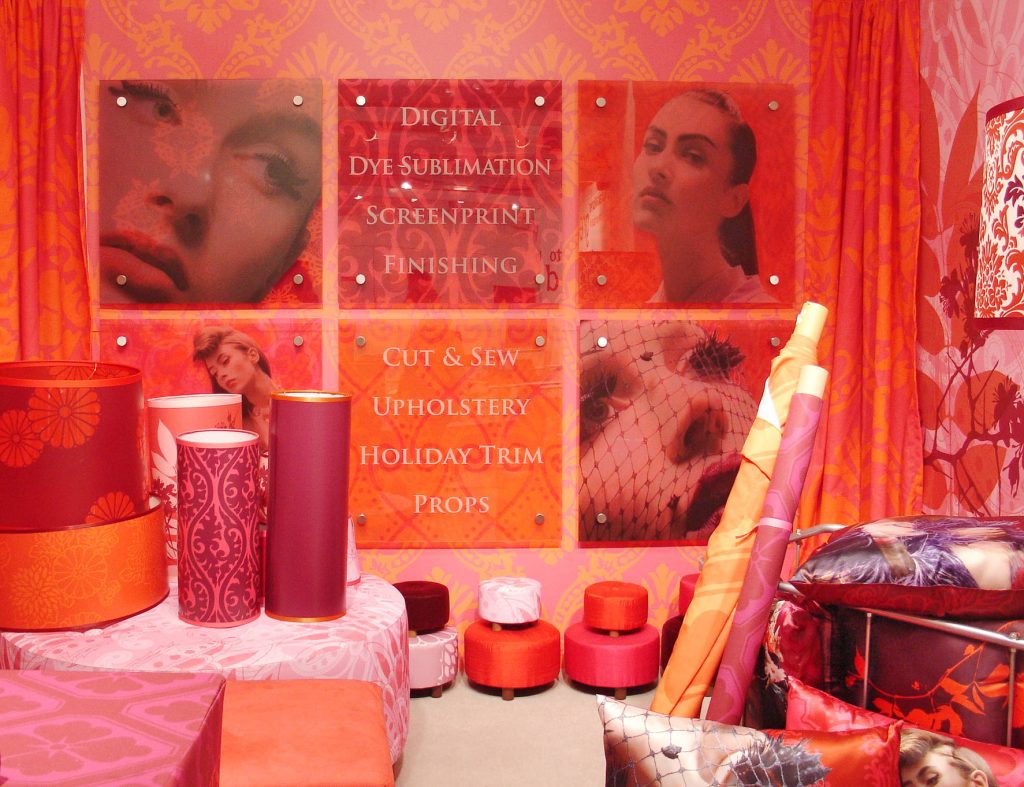 Print technology for cloth and canvas.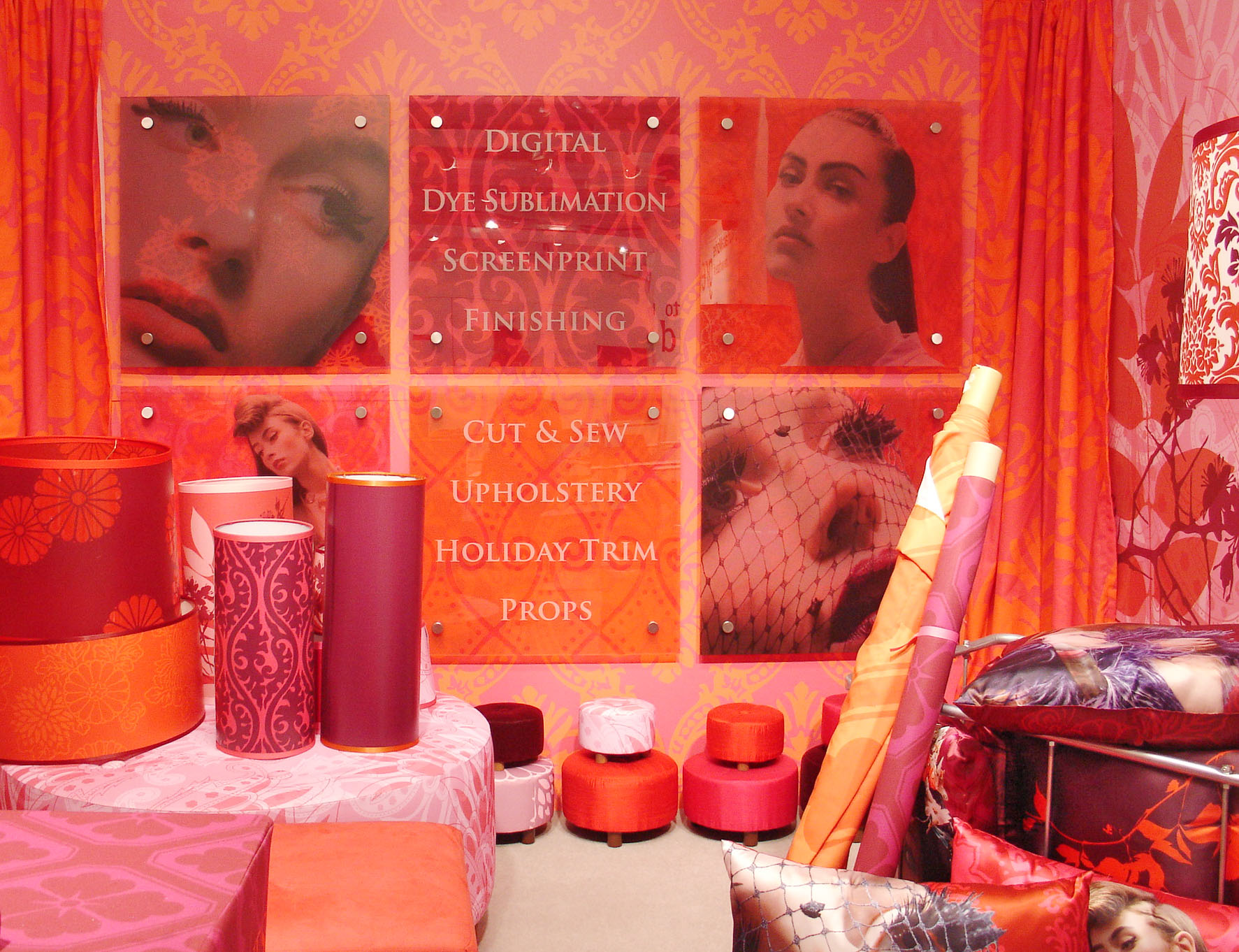 (above: Perspectives in Print booth at NeoCon)
Textile design is gradually gaining the sort of respect and recognition given to architecture, furniture, and product design. The field of fibers and textiles has experienced a surge of innovation and experimentation as a result of technological advances and cross disciplinary practice. While it may take awhile for NeoCon textile exhibitors like Maharam, Mohawk, and Shaw to offer LED embedded felt flooring, rasterized rugs, or laser-cut leather room dividers, there were a couple of companies showcasing their digital printing capabilities.
Perspectives in Print offers custom design and both digital and traditional printing for fabric, carpet, wallpaper, and even plastics like acrylic and styrene. The advantage of digital printing, similar to other methods of rapid manufacture, means no minimum orders, on-demand production, and fewer design limitations. Below is a selection of different projects ranging from pop-up store displays to drapes and custom props to limited edition products.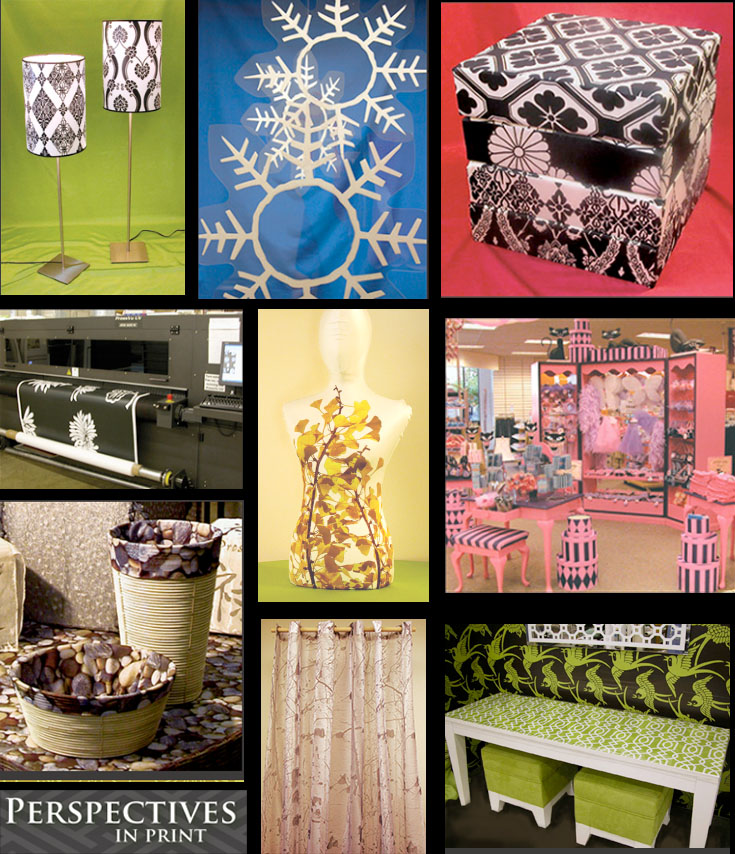 Canvas On Demand is using digital printing to turn personal photos into artwork. Photo canvases can be ordered by uploading digital photographs or scanning or mailing in traditional prints. Below are some of the canvases submitted to the gallery by Canvas On Demand customers.