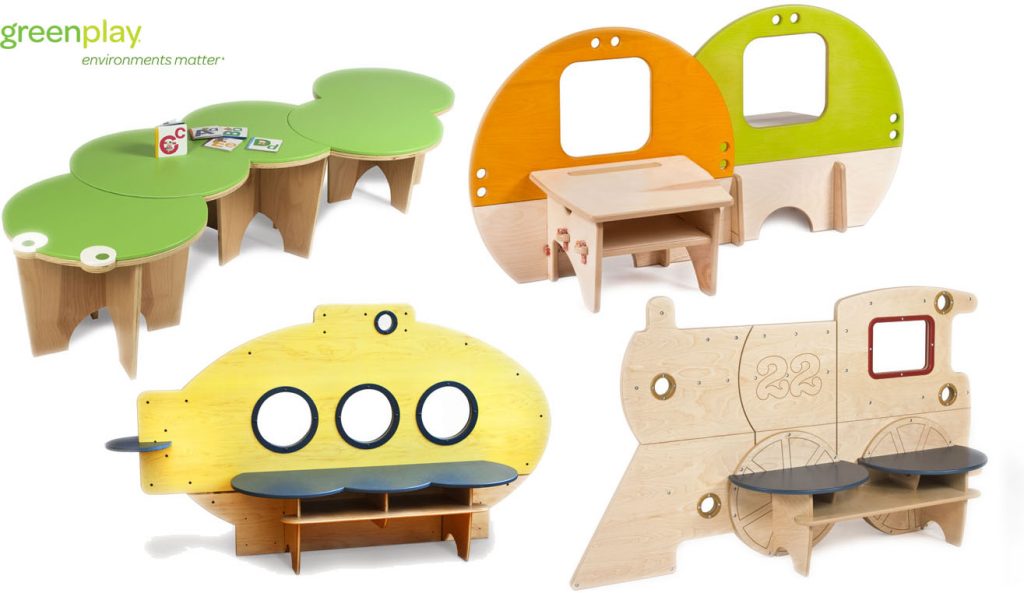 Sustainability + Creativity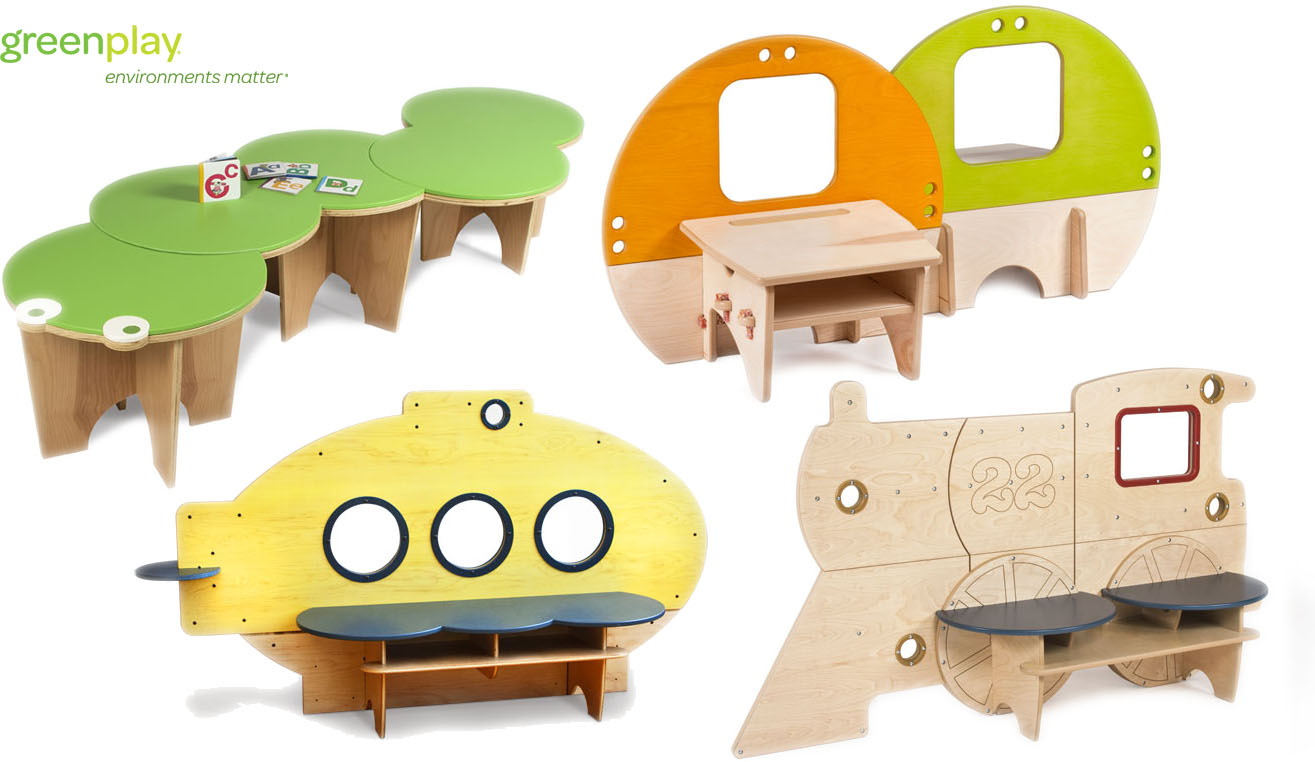 Chicago based Skyline Design exhibited their Greenplay Furniture line of eco-friendly living and learning environments for kids. Designer Joe Fiacchino's twenty-eight years in exhibition design comes across in Greenplay's unique approach to creating a stimulating and playful world with their furniture. In addition to the recycled components, FSC-certified woods, and low-VOC coatings, Skyline offers a take-back program for the repurposing or donating of Greenplay products, similar to the services offered by previously mentioned furniture refurbishing company Davies.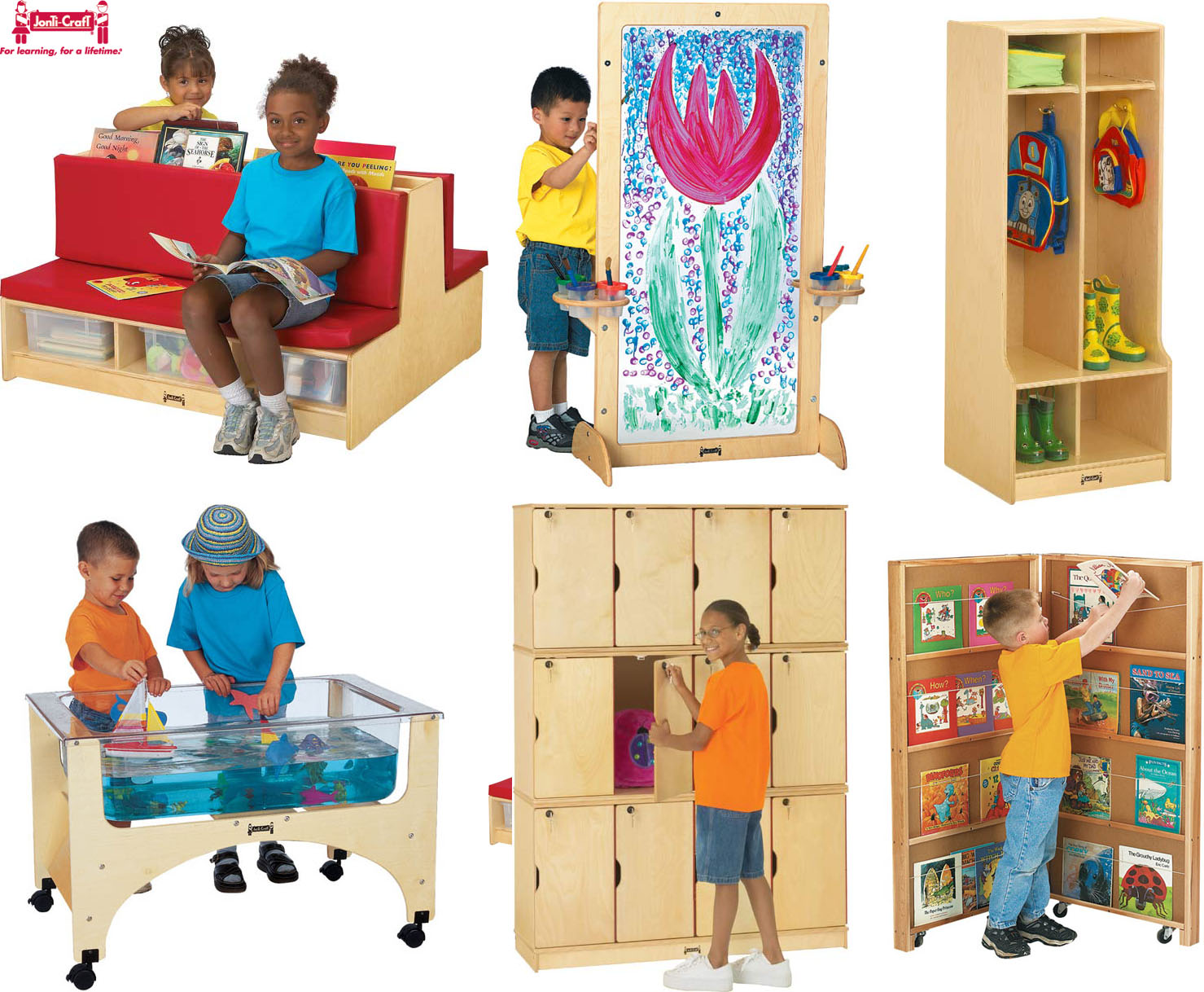 Jonti-Craft serves the primary school and daycare markets with sturdy, kid-friendly furnishings. The Minnesota based manufacturer rounds all edges, reinforces material thickness, and installs piano hinges to minimize pinching little fingers. I would love to have that locker shelf.
Check out these recent posts for more kid-focused design.
• Kids have Arduino Fun Using Ponoko
• ontwerpduo = fun studio
• DIY Decorating for Kids from Elia