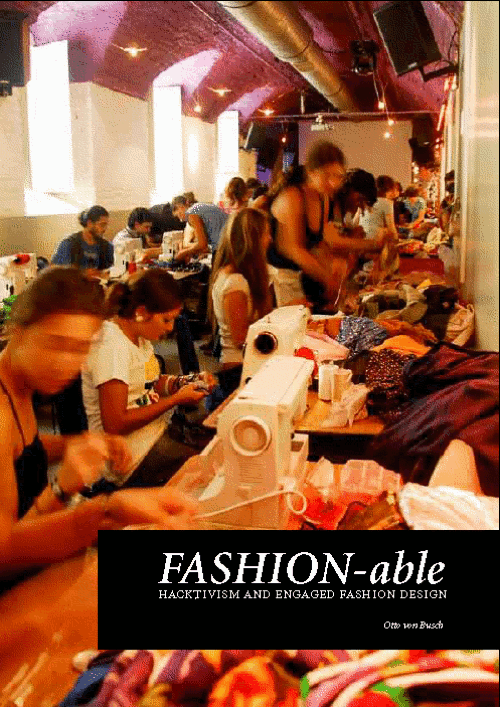 Otto von Busch waxes doctoral on, design, empowerment and fashion…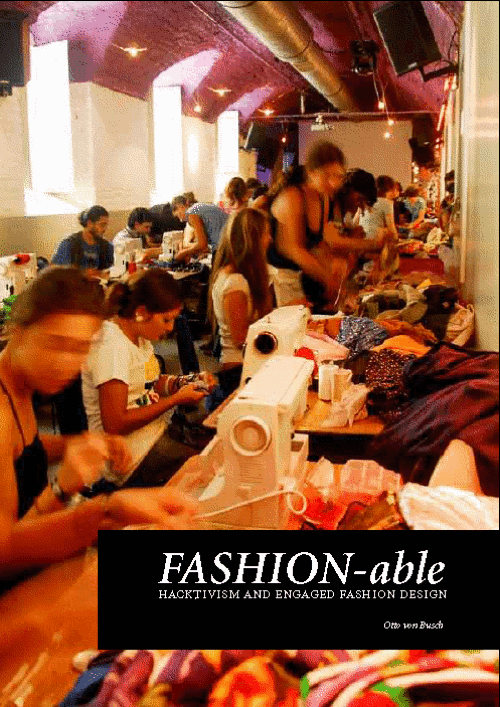 Keywords: Fashion Design, Hacktivism, Hacking, Heresy, Small Change, Professional-Amateurs, Do-it-yourself, Action Spaces, Artistic Research, Practice-based research.
right on…….

Otto's visually rich "thesis consists of a series of extensive projects which aim to explore a new designer role for fashion. It is a role that experiments with how fashion can be reverse engineered, hacked, tuned and shared among many participants as a form of social activism. This social design practice can be called the hacktivism of fashion. It is an engaged and collective process of enablement, creative resistance and DIY practice, where a community share methods and experiences on how to expand action spaces and develop new forms of craftsmanship. In this practice, the designer engages participants to reform fashion from a phenomenon of dictations and anxiety to a collective experience of empowerment, in other words, to make them become fashion-able."
I have yet to read the entire thesis which is available as a downloadable PDF (caring is sharing) but the abstract seems to point at some very interesting research worth considering in the context of Ponoko and consumer empowerment.
For more background in the meantime you can visit >self_passage< to see what Wronsov a.k.a Otto von Busch, refers to himself as a haute couture heretic and fashion renegade hacking the operating system of fashion. As a subconstructive semionaut he explores low level interventions at the interface between the second skin and the modes of production in fashion industry.