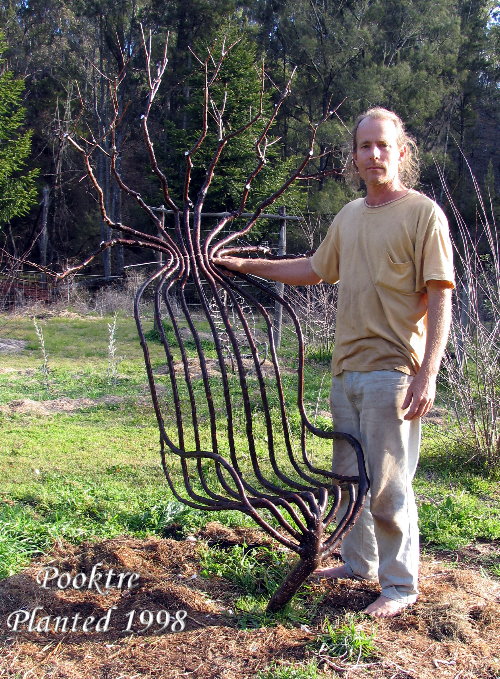 Man fashions tree into chair, very slowly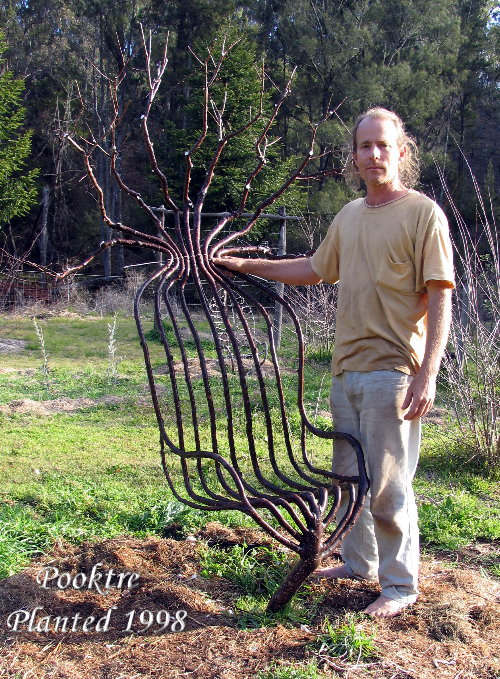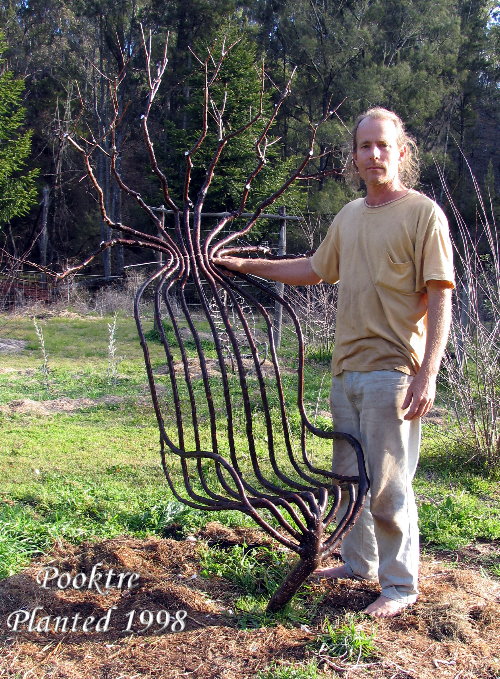 Usually the Ponoko blog deals with interesting designs utilizing cutting edge technologies such as rapid prototyping, laser cutting, CNC and the software and theory surrounding it. As an antidote to all this obsession with speed and the digital, I thought it worth slowing it down and taking a look at design the embraces a more leisurely approach.

Peter Cook and Beckey Northey are Pooktre, the tree shapers. Much like the Idea of a Tree, the shape and colour of each product determined by the amount of sunlight available during manufacture.


In 1986 Peter had the idea of growing a chair. Nine years later Peter and Becky became partners. Pooktre was born. Together they have mastered the art they call Pooktre, which is the shaping of trees as they grow in predetermined designs. Some are intended for harvest to be high quality indoor furniture and others will remain living art.
Limited edition of only 5 pieces per year, I imagine it would be quite a challenge to CAD one up…
Found via NextNature