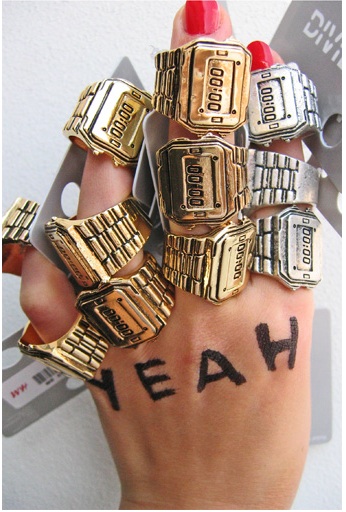 When you are happy and spend a good time, it doesn't matter what time it is!


Well, more bracelet than accurate time piece, T1MEPEACE, by German artist and jeweler Denise Julia Reytan's range bracelets are made of nickel free steel, silver and gold plated, grey, or and tarnished silver and will be available directly from her, but with a limited edition of 50 so you better be quick.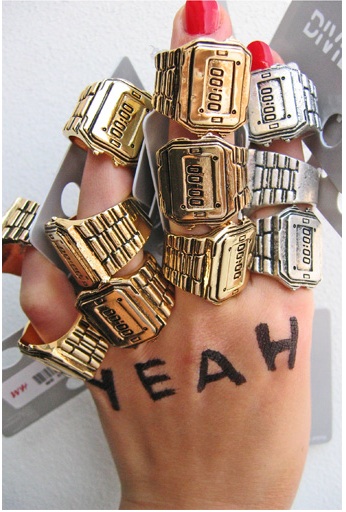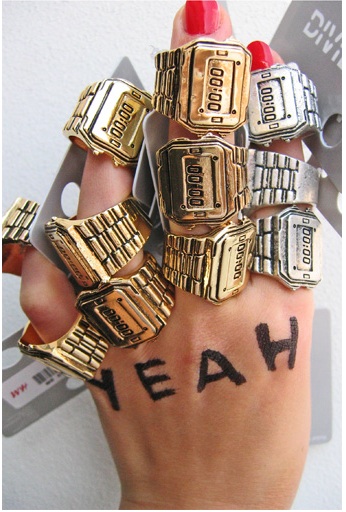 continuing on the theme of time and or temporality is her Stock-Rock-Clock designed in 2007 for H&M Divided Blue


Pictured above are the metal prototypes which I really like their Bobba Fett type decay, check out the finished product here..
The simplicity of the laser cut watch should be of particular interest to ponoko users as it is a great example of how to translate an existing object into an art piece. And who needs a real watch now anyway with everyone carrying mobile phone, iPods, netbooks and etc. to keep track of time (When you are not happy and spend a good time).
via = Josh Spear