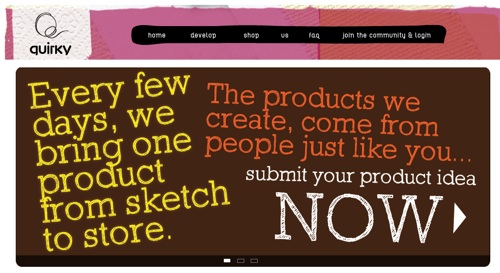 $99 to submit YOUR idea…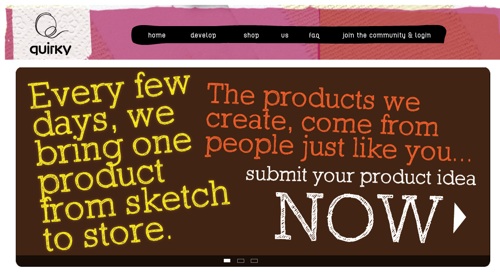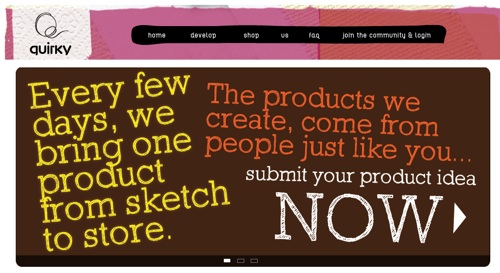 Quirky is a social product development company. Your product ideas come in (with $99), and the Quirky online community works on them, if successful Quirky then sell your product worldwide, and 30¢ of every dollar brought in gets distributed amongst you and the product's influencers.

Every week, users can post an idea for a product to quirky for $99. quirky's community rates and influences each of the ideas, ultimately selecting one product per week to move into development. If your product doesn't get selected, that $99 is translated into market data about your idea: who liked it, who didn't, and why (demographically speaking)…aka male snowboarders aged 18-24 didn't get it, but NYC females aged 25-29 were seriously raising overpriced cocktails to it. At the very least, $99 bought you some research which will let you modify your design .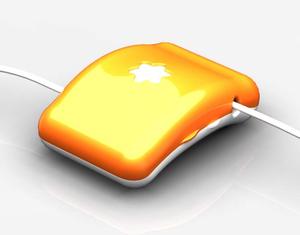 Currently in pre-sale phase (ie. you say you want to buy, when minimum order quantities are reached it goes into manufacture at which point your credit card is charged, if not enough people order it does not get made) is the Slingback universal wire retractor.
Interesting here is you can track the product development process which may act as some free market research if you are designing something similar, or to input your thinking ideas/opinions to existing designs.
It will be interesting to see how Quirky pans out over time, as with MOQ7 previously mentioned on the Ponoko blog, this is a very current manifestation of enabling the entrepreneurial spirit but still tied to the existing framework of mass production.
Via Core77