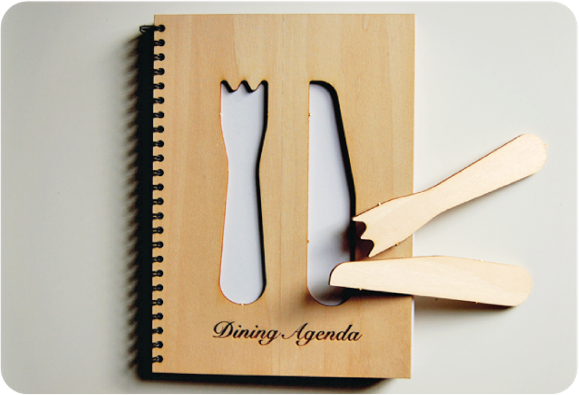 Ever make your grocery list while sitting down to breakfast? Are you one of those cafe napkin-sketchers? Designer Sarra Ferrari came up with just the thing for you.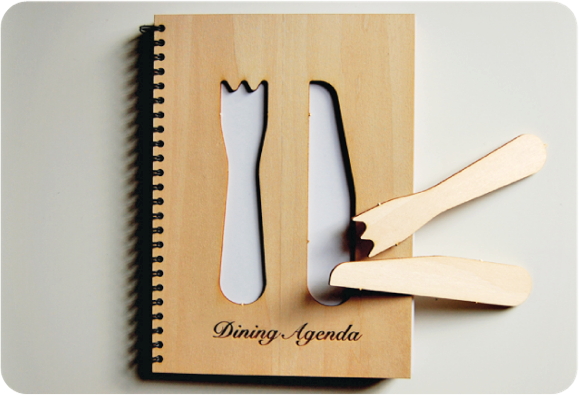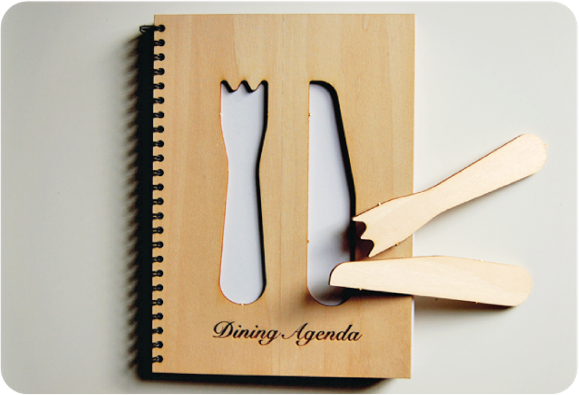 I came across this Dining Agenda over at Yatzer awhile ago. It's a pretty cute concept. The wooden covered notebook has "emergency press out cutlery" and the pages are made of disposable paper placemats that are printed with a tablecloth pattern and contain a tear-off section for note taking.
More pictures of this plus Ferrari's cardboard furniture and 'fusion' utensils after the jump.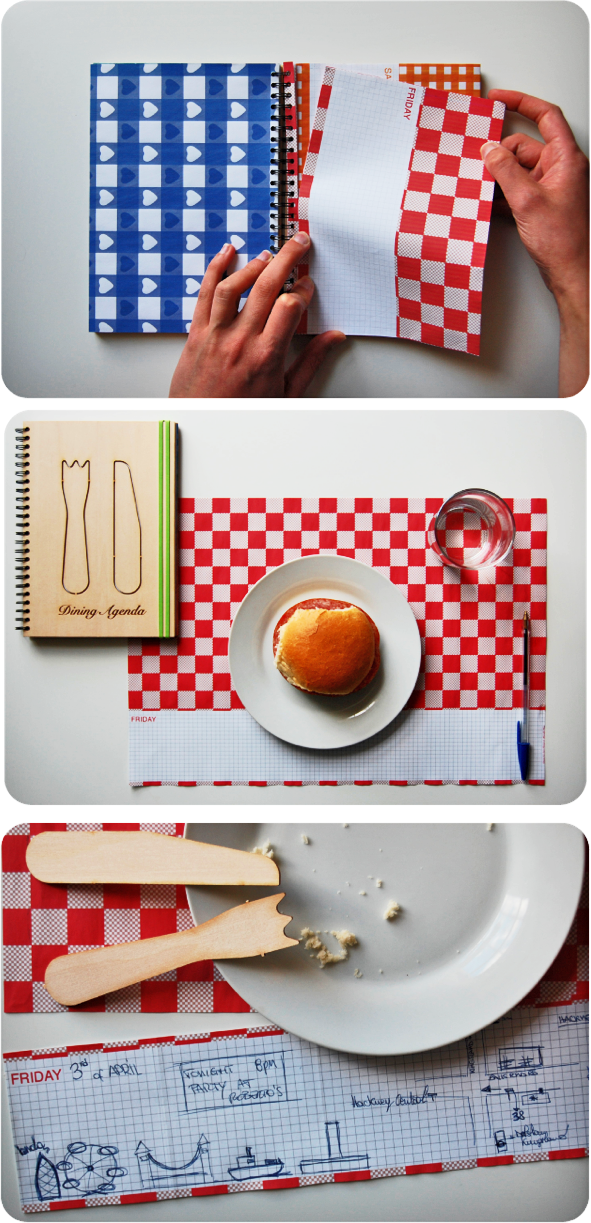 PAD: Paper Armchair for Dreaming is a chair for children. A drawing pad is attached to the back of the chair, providing an easel and seating in one. Made from a few pieces of cleverly engineered cardboard, the PAD chair is fun and easy to assemble and recyclable.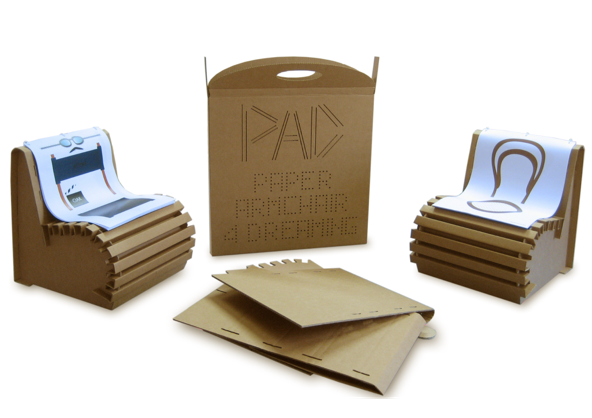 And I had to post these pictures of a concept called Silver Fusion. They beautifully mix Eastern dining functionality with traditional Western aesthetics.