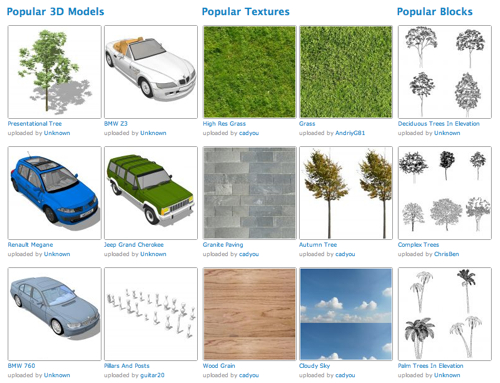 A free CAD resource for digital designers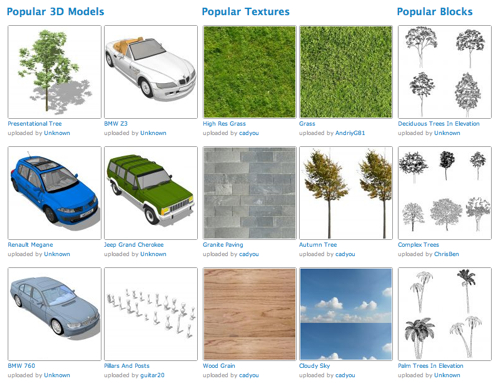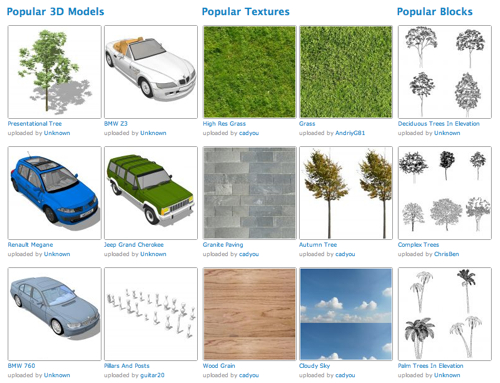 Cadyou is a community launched by Tom Moor in late 2008 whose goal is to create a resource of free, high quality files for everyone to use, available in the Public Domain and under Creative Commons licenses.

Cadyou is a free resource for digital designers that work with 2d and 3d models in architecture, engineering, interior design, game design and more. Search their extensive database of original files produced in-house and by our community.
You can help grow by registering, contributing your files, telling other people.
More than just 3D models, also available are CAD blocks and textures for your design visualizations.
Unlike many websites which let user upload their own content, cadyou is moderated ensuring that each file made available reaches quality standards, is tagged well and has great thumbnails so it is easy to find what you need.
via CC blog