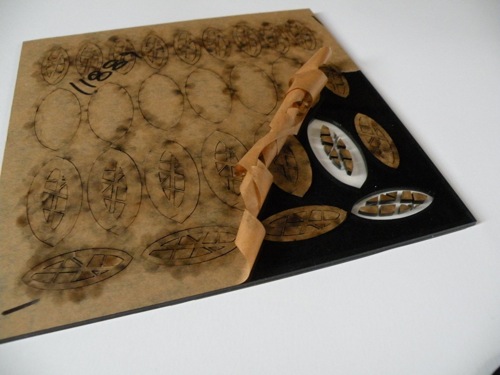 Under the tuition of Arthur Hash, State University of New York at New Paltz uses Ponoko to teach students digital manufacturing.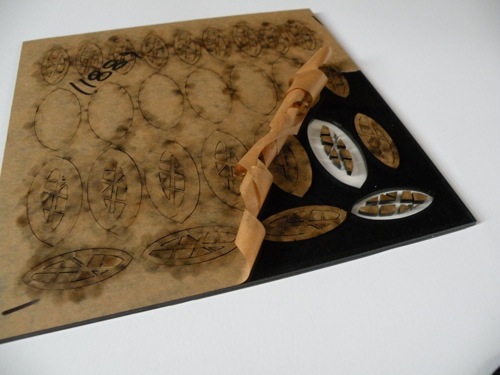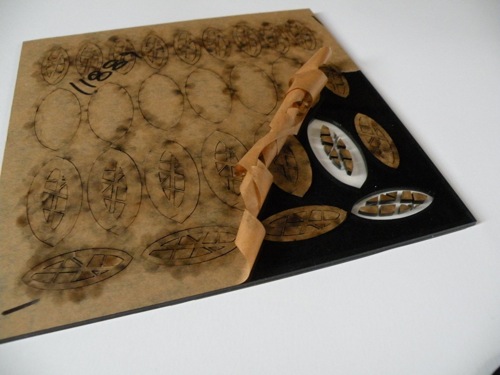 The Master of Fine Arts Program in Metal/Jewelry at the State University of New York at New Paltz has been ranked #1 in the nation in the recent 2009 U.S. News & World Report list of America's best graduate schools.
The Metal/Jewelry graduate program ranked first in the nation in the Fine Arts category. In addition, New Paltz's Master of Fine Arts Program overall was named among the 100 best in America, according to U.S. News.

Arthur Hash had recently been hired by the State University of New York at New Paltz's Metal program in Fine Arts to develop Digital Fabrication in fine arts, specifically jewelry design. Prior to SUNY New Paltz Arthur had been teaching Digital Fabrication for Virginia Commonwealth Universitiy's Sculpture and Extended media program (which also happens to be the number one for sculpture). In those classes the students had access to 3D scanners, FDM 3D printers, laser cutters and even a large scale CNC router. At SUNY they don't have that kind of equipment yet so using PONOKO makes perfect sense. They are slowing acquiring equipment but more importantly we are trying to establish connections with industry where our students will be able to expand their skill sets to develop new ideas and projects.
"All of my classes start with learning the software. In the beginning, it is usually a combination of Adobe Illustrator and Rhino, a 3D modeling package made by McNeel and Associates. Rhino has been a popular choice among jewelry designers for years now so its valuable to the student's professional development. Once the students learn how to draw in Rhino they further develop their designs by manipulating them in Illustrator. Logistically this is perfect for Ponoko's interface. They download the illustrator templates provided by ponoko's website, insert their designs, choose their material and place their order."
"I try to challenge the students to translate a 2D drawings into a 3D shapes using modular construction. By designing parts that assemble a larger three dimensional object the students learn fabrication methods that augment their traditional jewelry skills. We always share projects and design files with each other. The class has the ability to offer suggestions through the blog for the class as well as group feedback during critiques."
Check out Arthur's blogs to keep up to dat on his fantastic work with the students, including RhinoSuny, 3D Digital Studio and his personal blog, The Art Escape Plan.
Arthur also has one of the coolest web interfaces I have ever seen for a personal portfolio, not only is it good looking and functional, but he also has some awesome jewelry/sculptural designs within the content.
Am I gushing?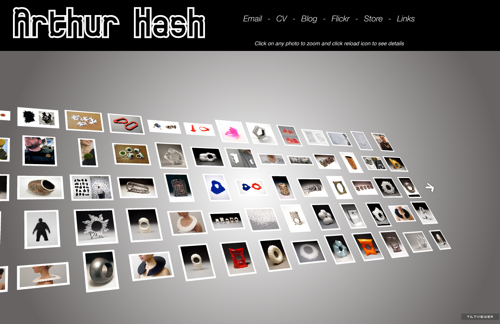 Great work Arthur, your students should be honored..
His site uses TiltViewer, a free, customizable 3D Flash image viewing application, as seen on my personal website in about a weeks time….