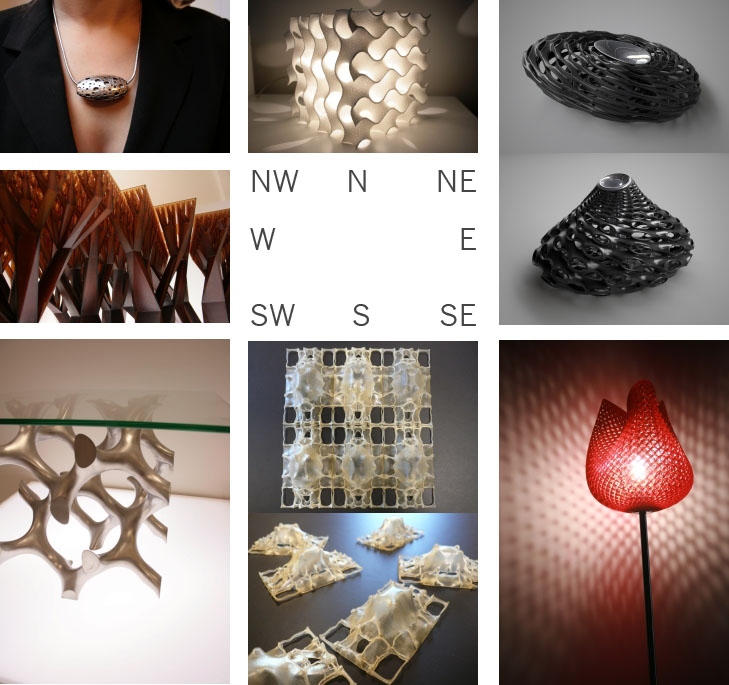 3D printing/manufacturing company Materialise has a new 2009 series of products for .MGX : the E-volution Collection. Twelve new designs in accessories, furniture, and lighting were commissioned to seven different designers: Arik Levy, Bathsheba Grossman, Gernot Oberfell and Jan Wertel, Hani Rashid, Jiri Evenhuis, and Luc Merx.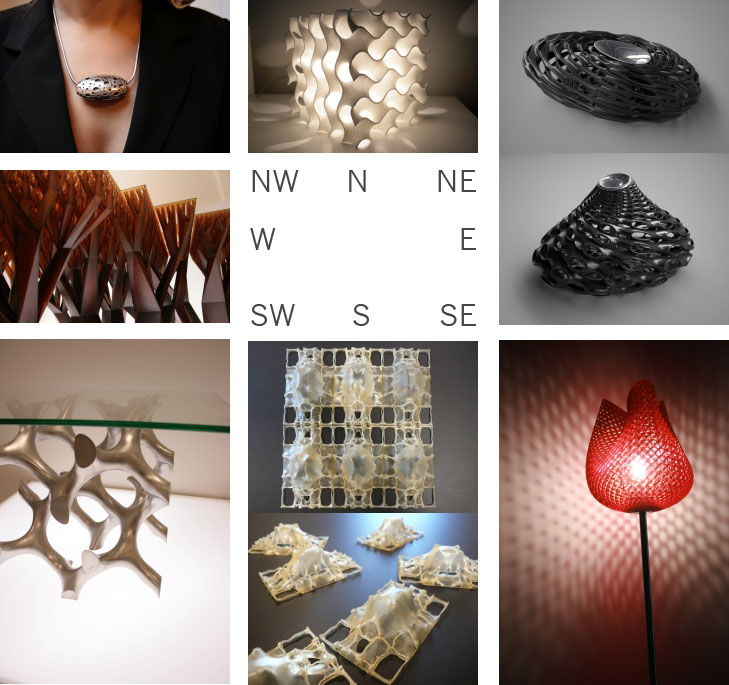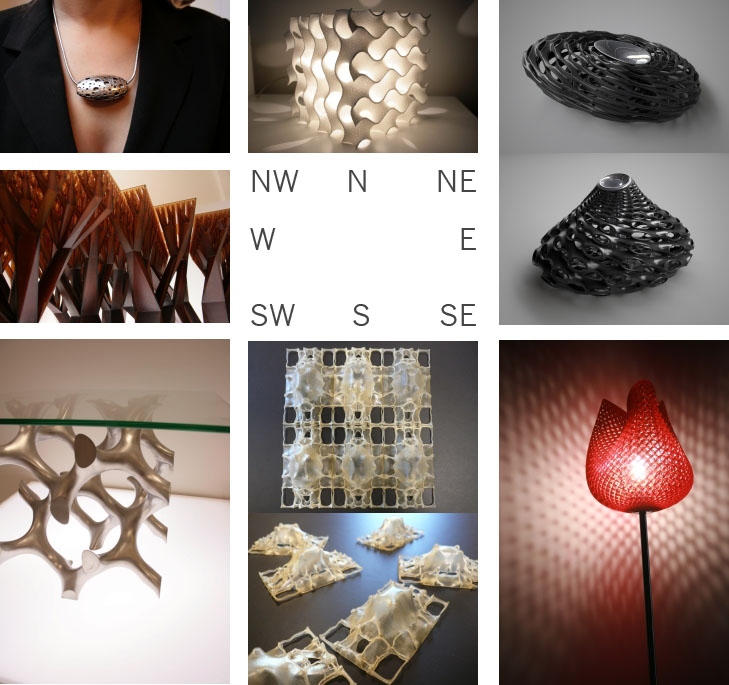 NW: The Shaman pendant designed by Arik Levy was constructed of epoxy with stereolithography (SL) and coated in nickel. A version in black epoxy is available at Unica.
N: Mathematician and sculptor Bathsheba Grossman modeled her Gyroid lamp on a 'minimal surface' structure that is infinitely connected and found in certain copolymers such as ABS plastic, a material often used in 3D printing. You can purchase one of these complex cubes at Generate.
NE & E: Stereolithography and selective laser sintering were used to make the Ubu and Roi vases, designed by Hani Rashid to evoke the motion of whirlpools. The Ubu is on sale at Moss.
SE: Peter Jansen is the mind behind the Tulip lamp. He also designed the floral inspired Julia lamp shown below, also available at Moss.
S: Luc Merx's Stucco is a multifunctional modular, wall mounted system printed with epoxy. The structure intends to "transform the white emptiness of surrounding walls into a maximised density of form, colour, and material."
SW: Another design by Bathsheba Grossman, the base form of the Wye table replicates the negative space of the gyroid.
W: A detail of Gernot Oberfell and Jan Wertel's Fractal table. See the design in all of its arborescent glory in this post by Duann and this one from Roy.