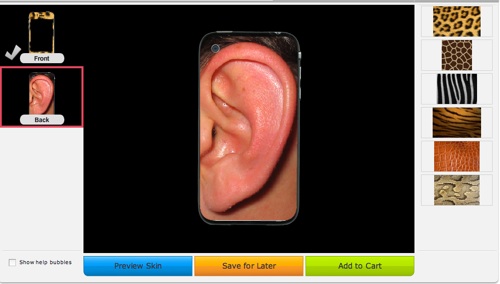 Following on from previous iPhone related customization posts Unique Skins is offering a service to produce a customized iPhone skin for just $6 U.S.


Unique Skins are removable adhesive-backed vinyl covers for protecting and customizing your electronic device. They are completely customizable. You control every aspect of how the skin will look! Upload your own photos, or even use your own personal artwork. Their Flash based online customizer allows you to resize, alter, and rotate any image you upload so you have the maximum creative control over the final result.
I tried it in Safari and the customizer crashed the browser whenever I tried to upload an image, but it worked fine in FireFox..
I am not sure how much protection a vinyl sticker would give should your iPhone drop out of your pocket whilst running to catch a bus but it is $6..
My first design is a nod to my favorite author Haruki Murakami with his obsession with women's ears, but I could not find a royalty free photo of a Japanese womans ear..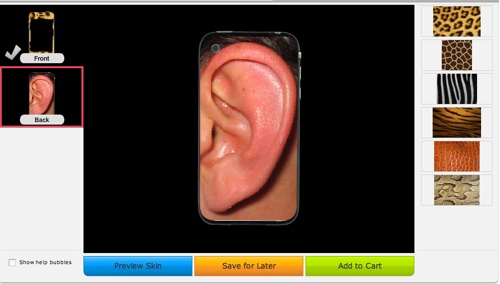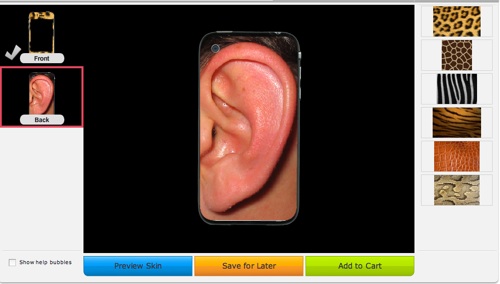 The second is a thermographic image of the head of a person after a 15 minute phone call, the red areas indicate thermal heating that may or may not cause cancer…