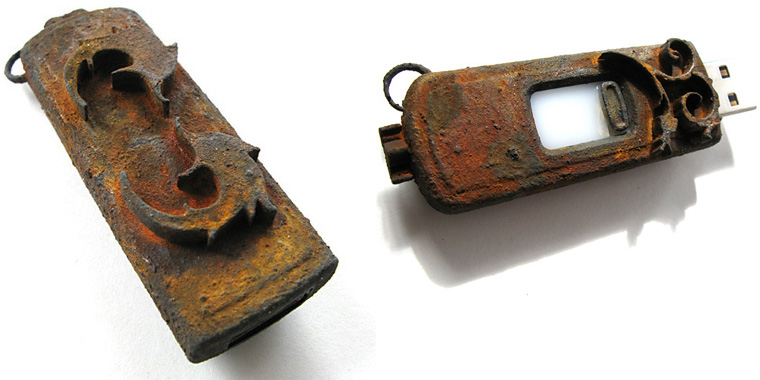 I am not sure how Dylan Johnson aka cerriousdesign has done it, but he is using Ponoko processes to make a rusty, steampunk inspired USB drive….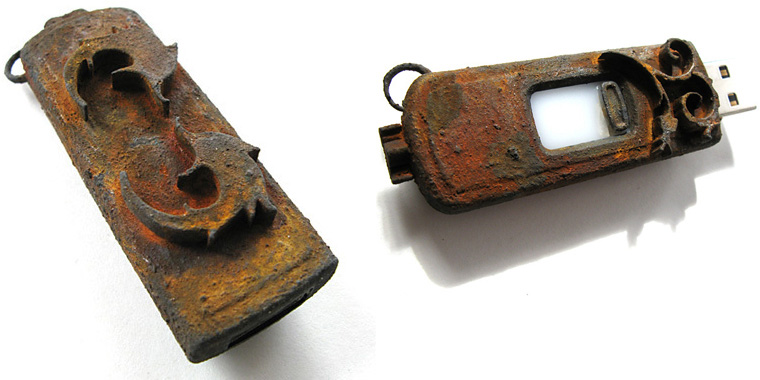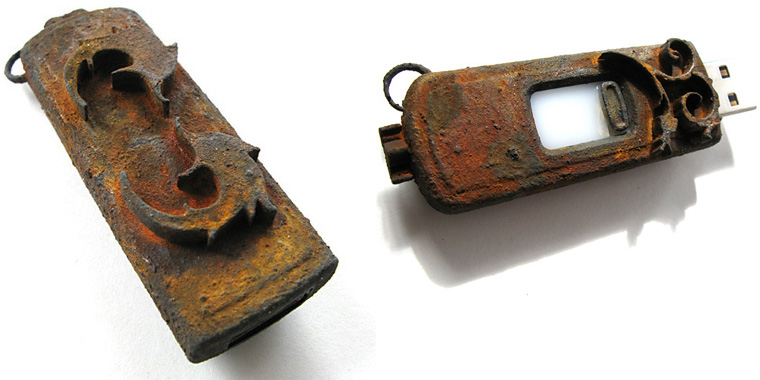 Laser cut pieces and a nifty rusted technique make this handmade USB drive a definite eye catcher. USB drive lights up with a dull orange glow and flashes when the drive is being used giving it a even stranger feel and look.
according to Wikipedia, Steampunk is a sub-genre of fantasy and speculative fiction that came into prominence in the 1980s and early 1990s. The term denotes works set in an era or world where steam power is still widely used —usually the 19th century, and often Victorian era England — but with prominent elements of either science fiction or fantasy, such as fictional technological inventions like those found in the works of H. G. Wells and Jules Verne, or real technological developments like the computer occurring at an earlier date. Various modern utilitarian objects have been modded by individual artisans into a pseudo-Victorian mechanical "steampunk" style, and a number of visual and musical artists have been described as steampunk.
Dylan is an Industrial Design student at Metropolitan Stage College of Denver which makes this a pretty impressive project/product..
Includes a 4Gig Sandisk retractable USB Drive. FREE SHIPPING! all for $40……bargain