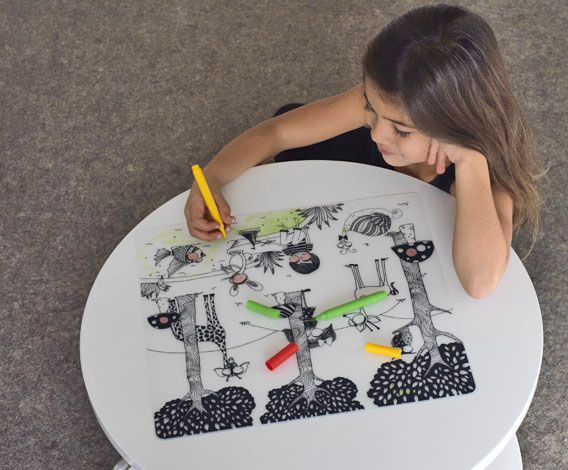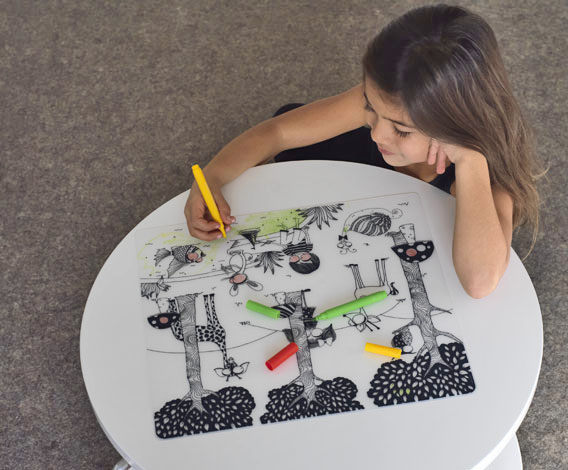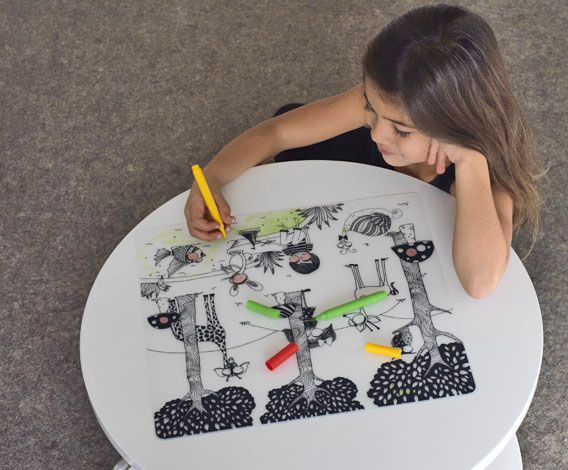 Modern-Twist is one of the few companies using what I think is a really great material, silicone. I've seen MT's placemats in various gift stores and museum shops and can never help touching them. That slick surface is not just fun to touch, looks like you can color on them too. Perfect for kids and easily wiped-clean by parents.
The one-color screen prints range from elaborate illustrations to abstract sketches. They've got silicone doilies and coasters too.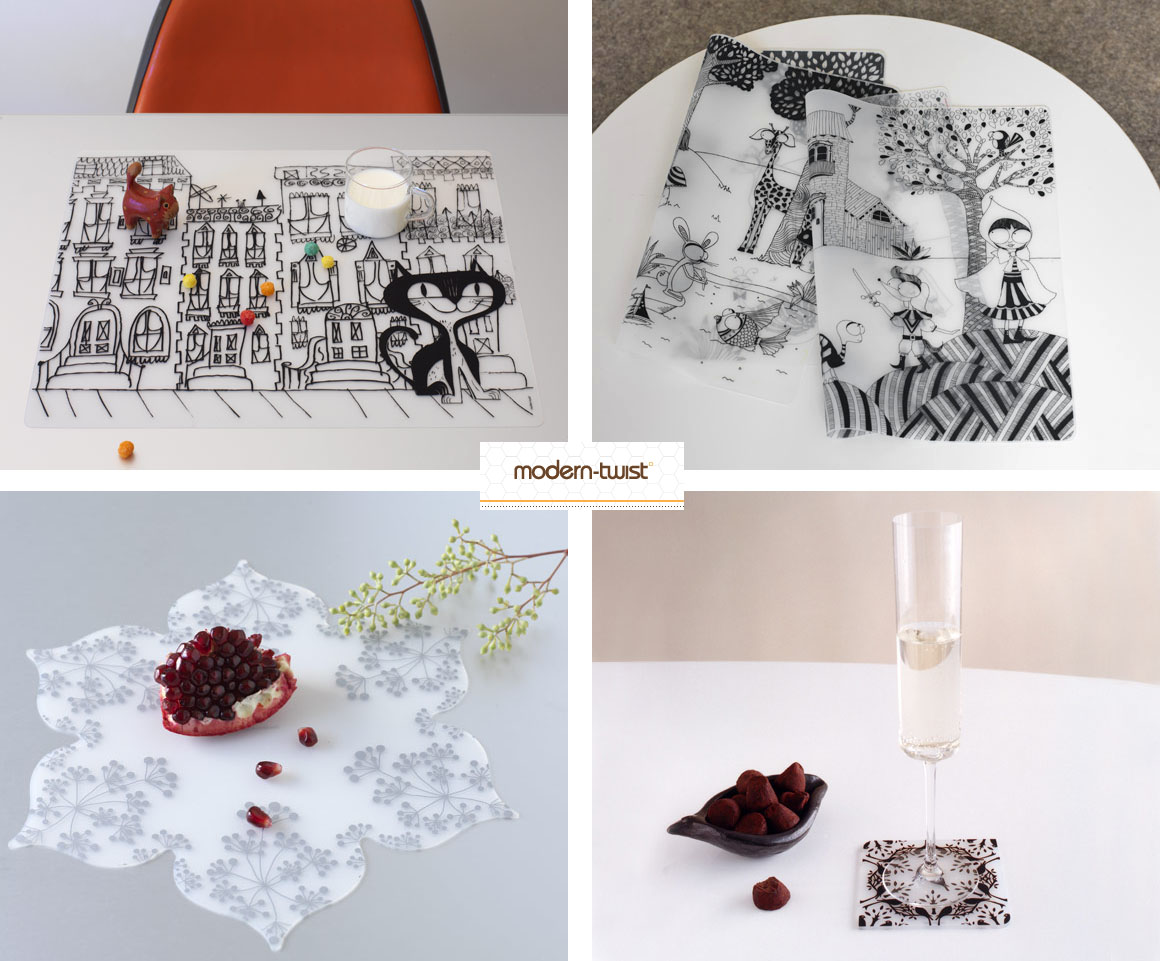 You can get one at the Modern-Twist online shop; prices range from $18 to $26. And if you like coloring things in — check out this dress.
P.S. You can create you own silicone designs using Ponoko. Silicone is one of the materials offered from the US digital making hub.