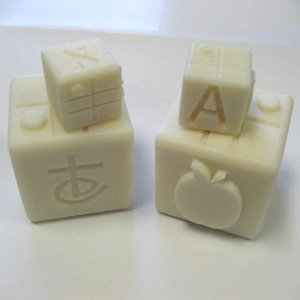 A few stories emerged over the past week including:
Even with the global financial crisis in recent months the 3D printing universe is still expanding, at least according to research done by nextgen. In their recent report, "3D Printing" on "Rapid Prototyping/Additive Fabrication/Solid Imaging via Stereolithography, Fused Deposition Modeling, Selective Laser Sintering and Inkjet Technologies" they say the market is still growing and is expected to reach a comfortable USD$782.6 million per year in 2013.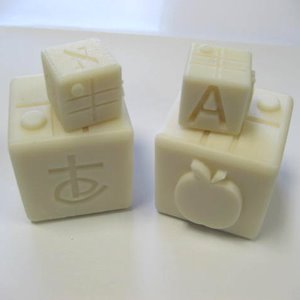 Jordan Berger, New Paltz High School, New York, is a finalist in Dimension Printing's Extreme Redesign Contest competition. "This new redesigned alphabet block would also be more educational then the traditional block. Usually with blocks, the only language is English, children growing up with the new blocks may become global marketers, dealing in many different languages since the new block increases exposure to different languages. Also, the child's creativity is increased by seeing the drawing symbolizing the letter, formulating the link and eventually spelling. These blocks may aide the child in their education in the future, and as a result, be an integral part of their life."
Check out the competition here…


A company is bringing full-color, glasses-free holograms to life, Zebra Imaging creates true 3D objects through software and a fast, powerful printing machine.
ZI's software places a virtual camera inside every point of a digital model's holographic vertical plane, in order to record its surface volume. Zebra then prints the data (containing distinct POVs) to a plastic polymer, creating a sheet full of 1-mm holo tile encryptions. Each tile is basically an image data conductor sensitive to light. When light is shined, its energy scatters around and all image angles are revealed at once, popping up a free-standing 3D model. When you reach out to "touch" the 3D buildings in a demo, you feel nothing but air, revealing a true optical illusion.



3D Systems Corporation today launched its V-Flash(r) Desktop Modeler, the first commercially available 3-D modeler priced under $10,000. The V-Flash(r) Modeler is available for purchase immediately through 3D Systems authorized resellers and joins the expanding line of professional ProJet(tm) 3-D Printers from 3D Systems. See a video of it in action here.

Dutch train enthusiasts are using Shapeways 3D printing to make models of old railroad cars. It is in Dutch so I do not have details, but take a look, if you like trains…
via Fabaloo, 3D Printing News and Google