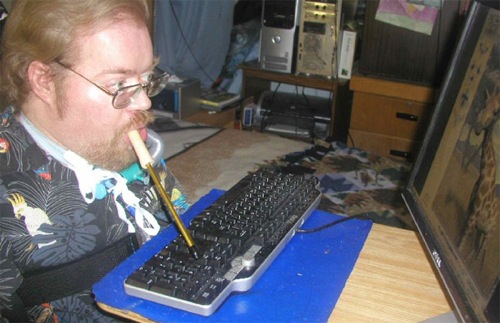 Prosumer Empowerment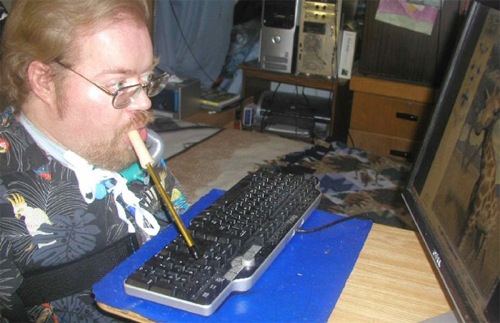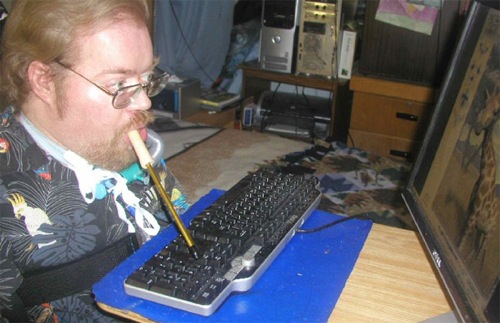 Ok, so we have had the feel good story of the kids using Ponoko and Arduino to make robots, now we have our next motivational story of consumer empowerment.
JasonMit needs $900 worth of work done to his wheelchair van so that he can continue to travel as a motivational speaker. To help offset this cost he opened a Zazzle store to sell his digital art on everything from t-shirts to hats.
This is a great example of how someone who may otherwise be reliant on government grants or charity can empower himself from his own home to realize his potential.
Born with a rare neuromuscular disease, Jason is confined to an electric wheelchair and requires a ventilator to breathe. "Think Christopher Reeve, only better looking," Jason jokes.
Jason has been creating art on the computer for over seven years. "My dad was an artist who did etchings of Kachinas. I always wanted to be able to draw like him but I couldn't," Jason shares. He couldn't, that is, until he found the right medium. "Once I discovered 3D digital art, I was finally able to be an artist like my dad."
Covering a wide range of subjects including landscapes, animals, and people, Jason's art enables him to shine despite his disability.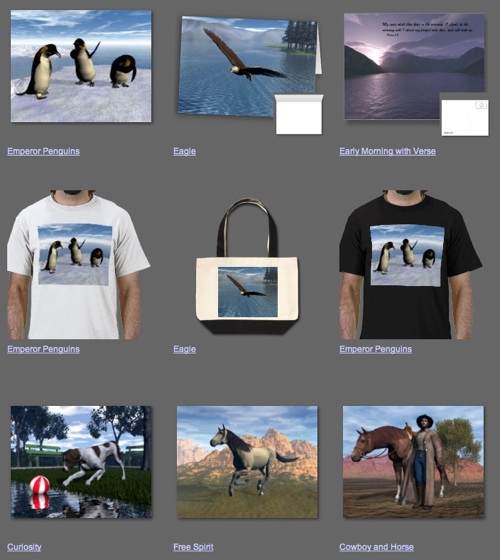 Why not buy a mousepad for your mum and help him on his way.