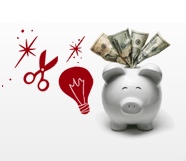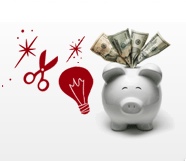 Selling is one of those funny things in life – not that much fun for most of us, until we strike it. Then we're experts. Until next time!
However, sales means more cash to spend doing lots more of the things we love – creating more cool stuff.
So that's why we created the world's first place for anyone to both make and sell their unique product ideas online – to give everyone (not just a few) the ability to make their ideas for real and get them out there into the world.
Importantly there's no curation process (which feels arbitrary, particularly to those who do not make the cut). So everyone is free to participate. And star.
An excellent example of how to use Ponoko's Showroom is Chris Jackson's Instant Photo Frame.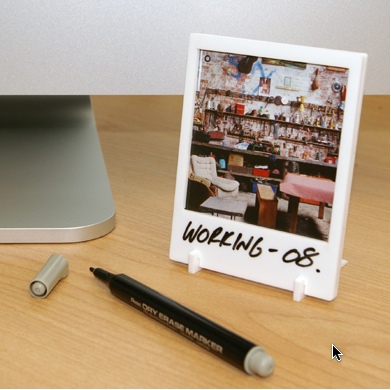 He designed it in hours, had it made and delivered in just a few days, posted it to his Showroom, then promoted it to some blogs (including ours).
He made a load of quick sales direct to shoppers (the first one was within just 16 days of his idea!!), then he entered it into the Ponoko wholesale catalog and he's sold over 1,000 since then. And he's just getting started.
Nervous System are also another stellar example – they go to shows, promote their web shops and now have their products in over 40 retailers, and made over 6-figures last year.
What these examples tell us is that the most successful sellers in any marketplace like Ponoko, ETSY, Cafepress or EBay actively promote their online shops.
And to make life easy, they use selling tools like:
The Share Thistool you'll see at the RHS of your Showroom – an easy way to email people in your address book.
The badges here – to show on their website.
These search engine tactics – it's not rocket science some people make it out to be!
The blog promotional tactics here – slow and steady wins the race.
Some trust building tactics – get product reviews any chance you get.
And here – show you're on the level.
Reacting to our promotional tactics like so – remember, every inquiry could be the whale you're after.
And making sure your prices are set right – take the time to really understand this.
Emailing your Showroom URL to retail-at-ponoko-dot-com to be featured in the Ponoko wholesale catalog – for active promotion to over 200 US design store retailers.
Setup stands at live events – and get noticed by press and retailers. That's where our "Maker grants" sponsorship program comes in handy – it is released next week here.
So there's 10 things to get you rocking.
Please tell us what else you might like to know …