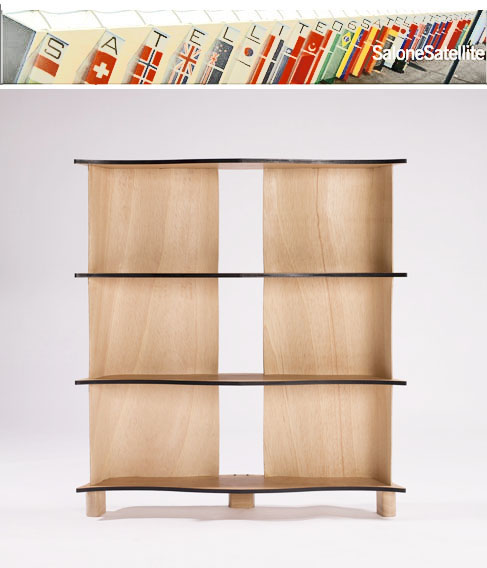 Included in the four furniture pieces designer Steven Watson recently exhibited at this year's SaloneSatellite in Milan was a laser-cut shelf named after its manufacturer: Ponoko. The event was part of Milan Design Week and ran alongside the 48th annual Salone Internazionale del Mobile.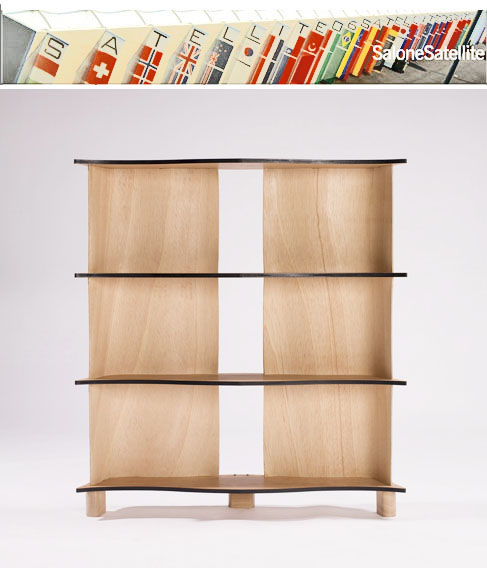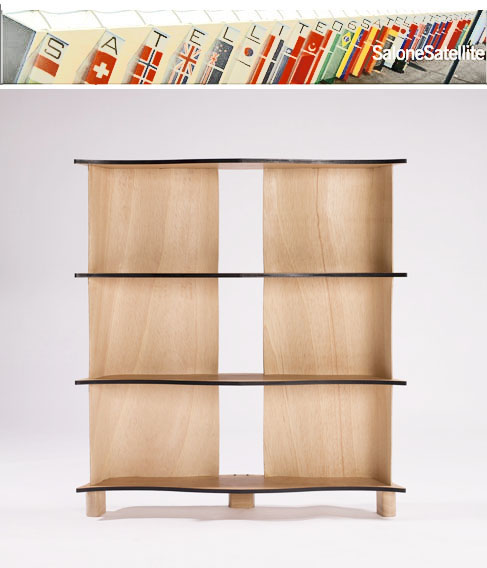 The Ponoko shelf was said to have attracted quite a bit of attention. (Most of Watson's work does.) The shelf features Watson's signature curves and is made from American Cherry veneer MDF. Steve recently opened a Ponoko showroom and hopes to have the shelf available for sale soon. Also on display was the Prop table lamp and two prototypes developed for Muse, a restaurant opening in Melbourne, Australia later this year.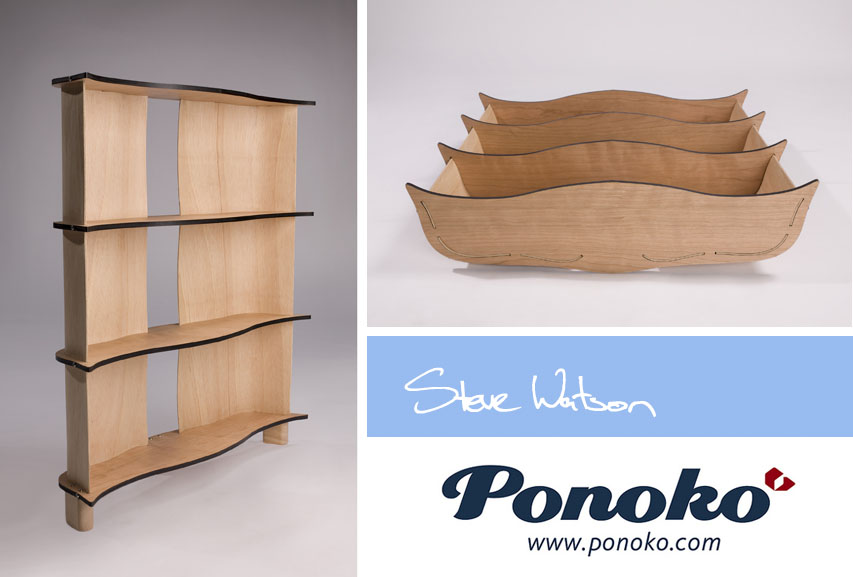 The Prop lamp is made from three laser-cut and molded pieces of black acrylic. PT4 is a petit fours display made from vacuum formed Birch for the petals and a laser-cut plywood base. The finish is food-grade epoxy in a glossy white. The Muse dining chair features a laser-cut Moso Bamboo frame and vegetable tanned leather.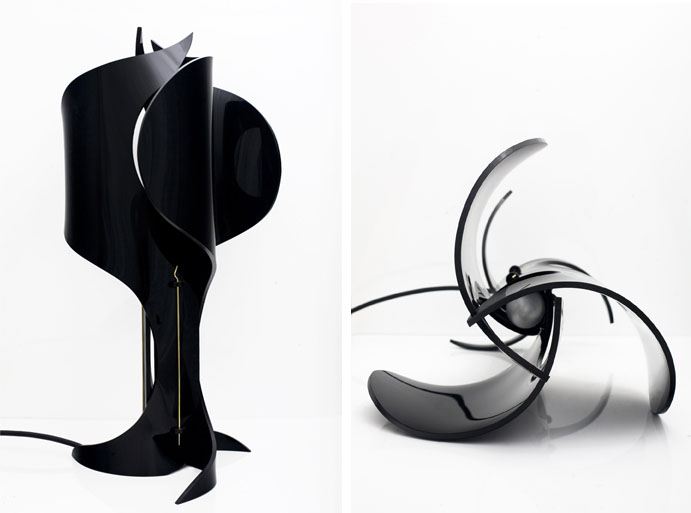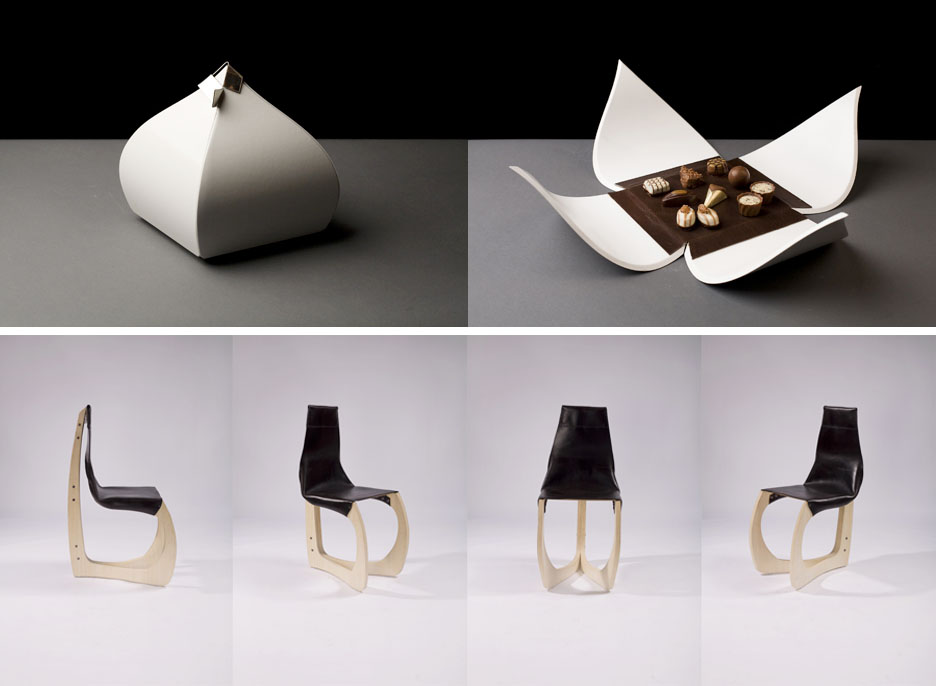 To see more designs by Steve, read a previous post on the designer or visit his site.