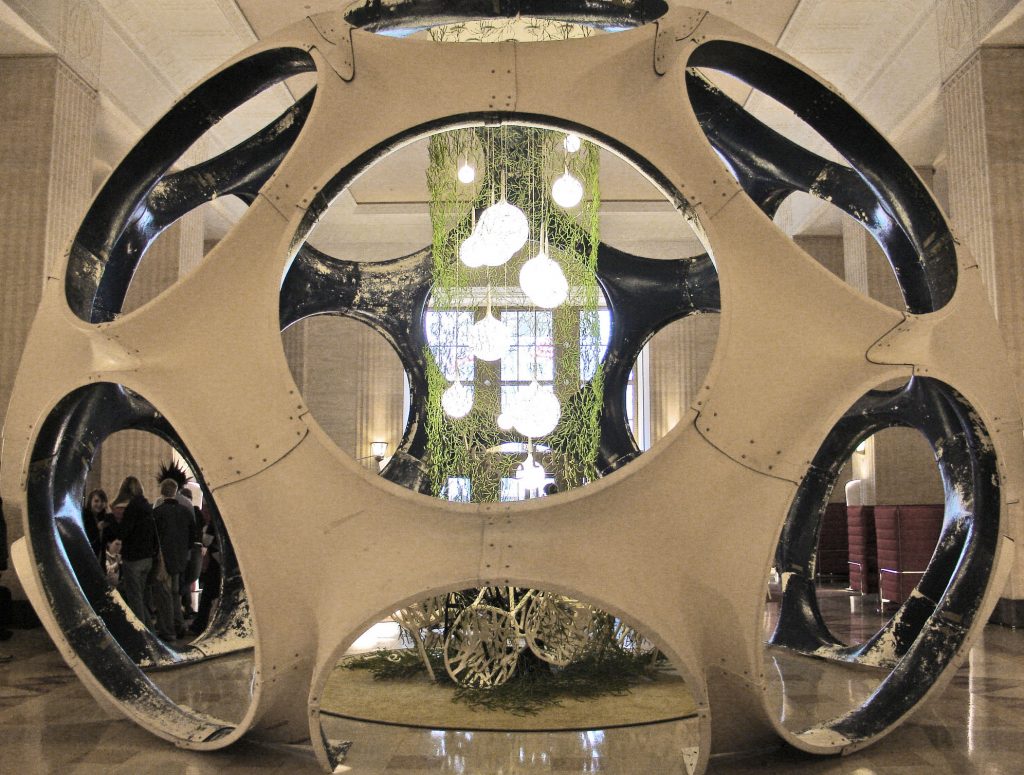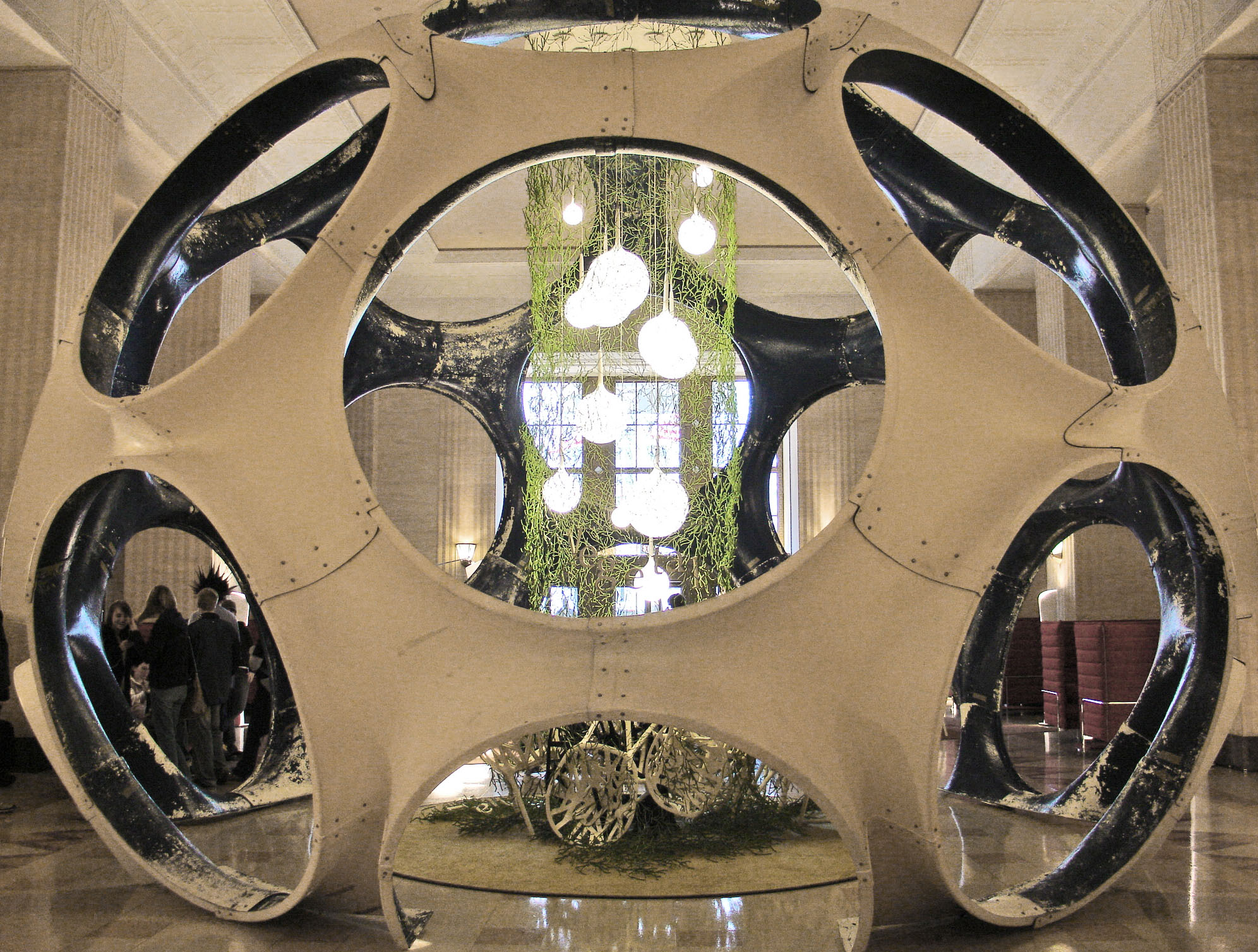 Last weekend was the Artropolis event at Chicago's Merchandise Mart. The floor at Art Chicago featured work from over one hundred domestic and international galleries. A Buckminster Fuller Fly Eye dome was installed for the event corresponding with the exhibition at the Museum of Conteporary Art Chicago: Buckminster Fuller Starting with the Universe.
It was a busy weekend for me, and I wish I could have spent more time at Art Chicago and especially the emerging artist showcase, the NEXT Art Fair. But I did come across a few artists relevant to Ponoko's love of laser-cutting.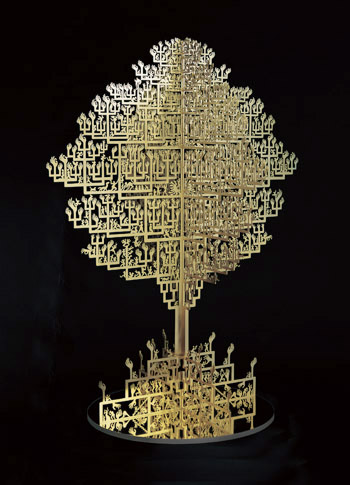 Beijing artist Wu Jian'an was represented by Chambers Fine Art gallery of Beijing. His laser-cut sculpture Golden Tree was on display. Made of two planes of brass, the branches are populated by human and animal figures and end in leaves of reaching hands. Wu also creates elaborate paper-cuts and carved animal hides inspired by Chinese mythology.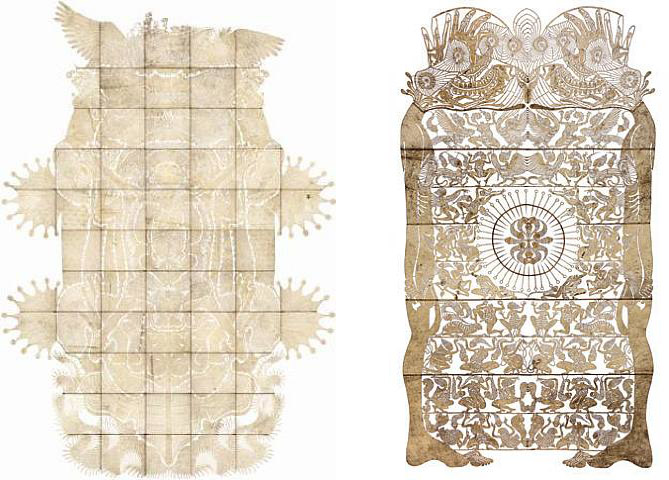 Brooklyn based painter and paper artist Katerina Lanfranco was represnted by New York gallery Nancy Hoffman which featured one of her hand made paper-cut botanicals.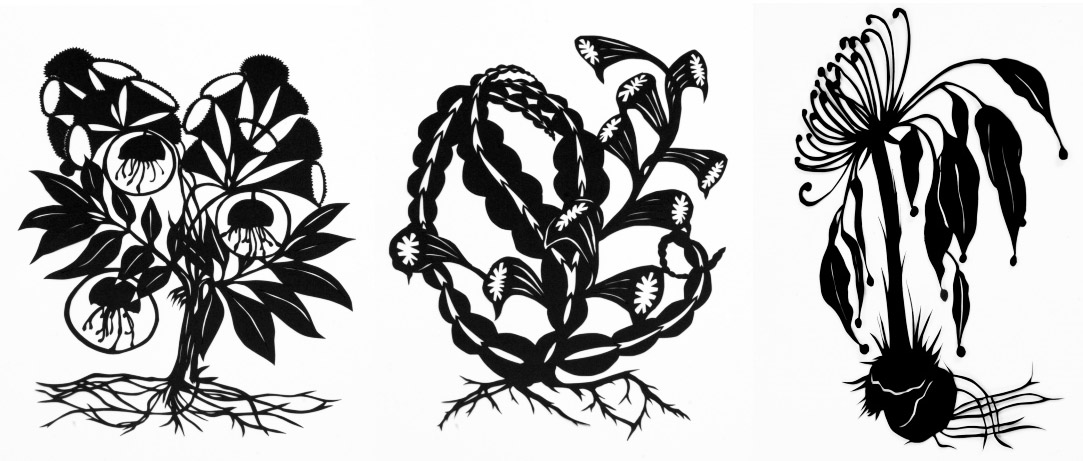 Nancy Hoffman was also representing artist Jesse Small. His BZXX (Super Nova) is a colorful, chandelier like structure of laser-cut steel. His painted porcelain work was also shown.