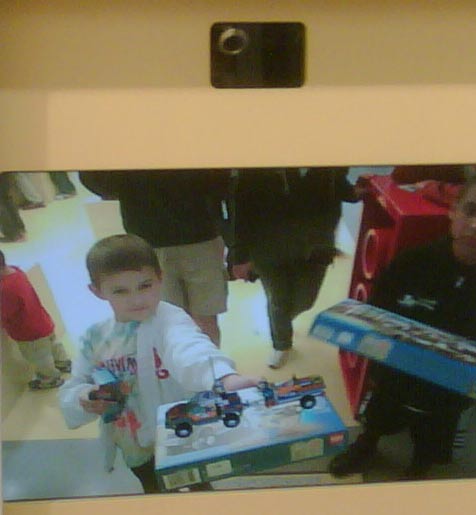 I have been following the research and application of Augmented Reality for a while now and been excited by the potential but not yet sen it applied in a way that might relate directly to Ponoko Users. Finally LEGO has come to the party with an in-store augmented reality mirror so that "kids" can see a 3D model of what their assembled LEGO construction 'could' look like projected on the box.
The same process could theoretically be developed so potential customers could print off a tag and see a 3D model of a proposed Ponoko Design. Sure you could look at a 3D animation on the screen just as easily but there is something so cool when you see it for the first time.
If you want to try it out for yourself with an existing AR tag try Boffswana's cute little demo or if you are ready to take on your own design check out the Designers Augmented Reality Toolkit…
Thanks to David Rees at the Gadgeteer.