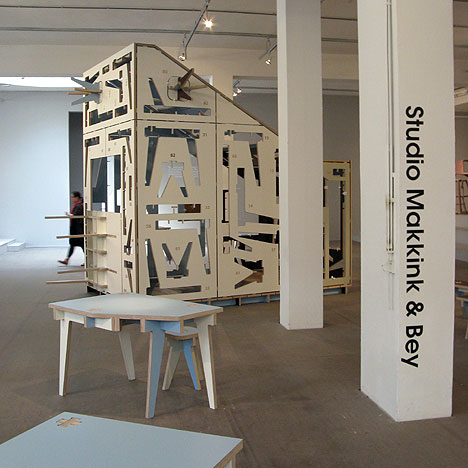 Multi Function Flat Pack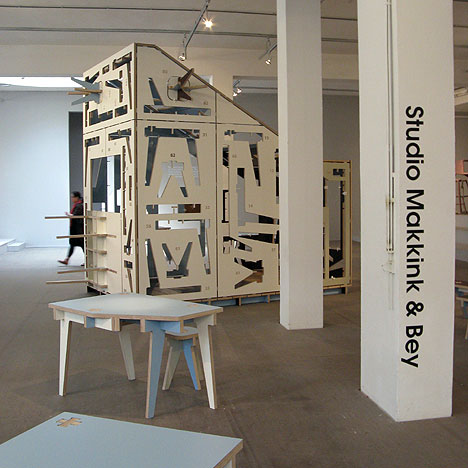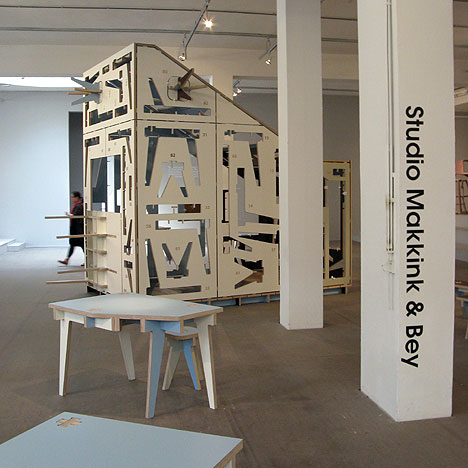 The House of Furniture Parts by Studio Makkink & Bey was a shown at the Droog exhibition in Milan this year.
Made of CNC cut plywood, the shed-sized house functions as a space within a space. Furniture parts pop out of the walls. Stools, tables and benches can be created by using the patterns set into the walls of the structure, so it is an ever-changing space designed to suit individual needs. It can be packed flat and set up within large interiors of offices, studios and lofts for private workspaces.
A development of the studio's Stairhouse in Droog's newly opened New York store. "It is a system that starts from the designer but grows into the culture where it is locally produced, and therefore, it makes me very curious how it will look in five years," says Jurgen Bey.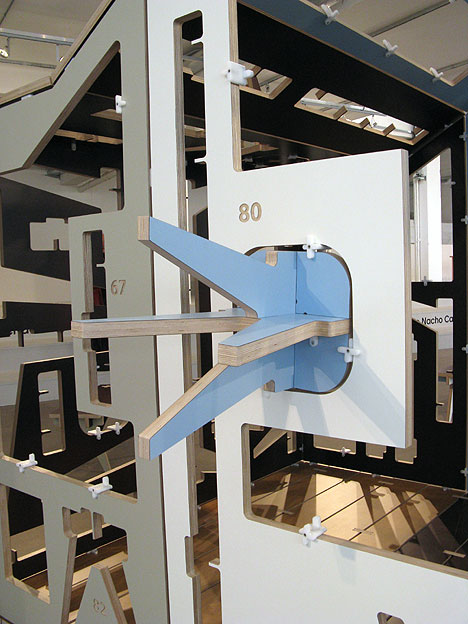 An interesting idea where the negative space is used along with the positive. I can see how this would work really well on a smaller scale such as a children's cubby house or as a pop-up bar for an event such as a concert or festival.
Via Sabine at Moco Loco