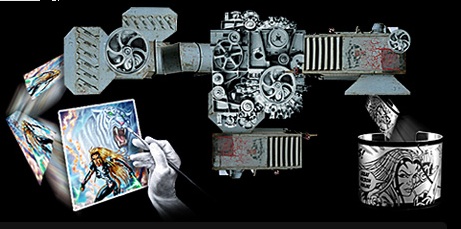 Tattooed Steel is a U.S. based company that merges precision technology with the creative imagination and talent of the global artist community; the outcome is an artist driven collection of original and unique stainless steel jewelry and accessories.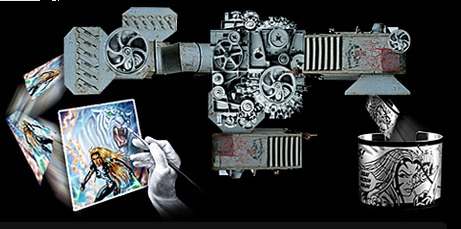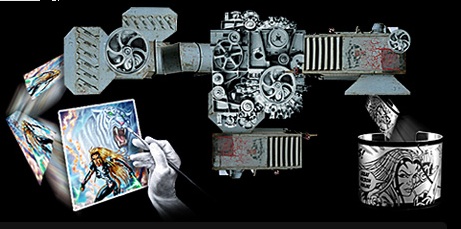 Tattooed Steel is seeking artists of all types, styles and genres, anyone famous or unknown, underground and emerging to join its new collective! They offer the artist the ability to create stainless steel jewelry and accessories designed "within and to" a global art community. They do have a screening process so you must submit a portfolio to be allowed to contribute. Not the most open crowd sourcing model but it does allow them to filter the content to keep a level of quality control/brand integrity.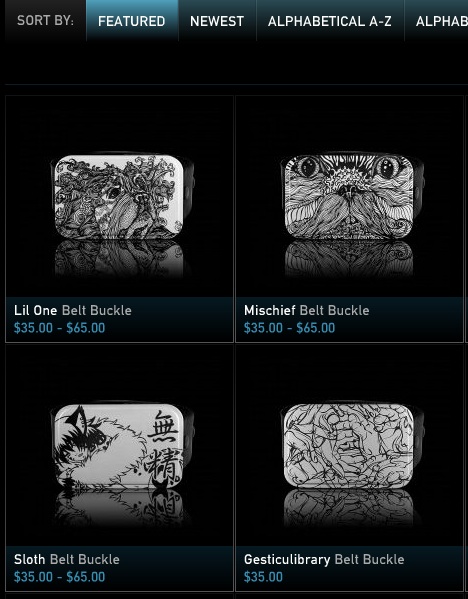 Their products range from belt to money clips, cuffs to pendants, and all quite masculine designs fro feature artists such as Samuel Ho, Kris Fry and Taylor Reeve.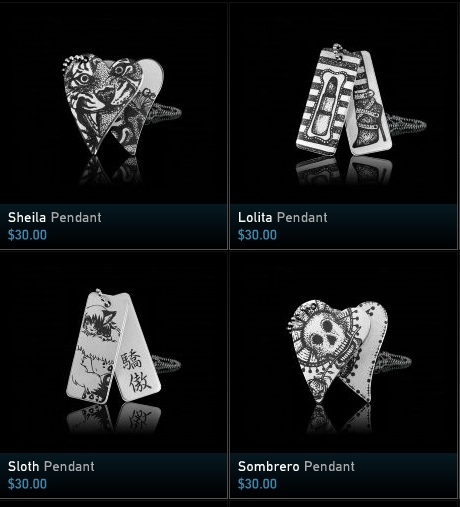 Worth checking out and please let me know if you or any one you know is selected to contribute, I would like to hear how the process evolves.