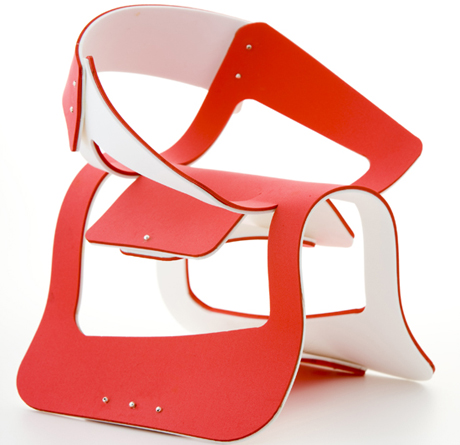 Created under inside-out design principles(a term coined by designer Jim Shook), the Flat Chair by Sara Fisher Paculdo is a unique piece of furniture that blends technical/analytical thinking with creative designing. Made from compressed laser-cut foam, the chair is shipped flat pack, which the end user has to creatively assemble in the form of a chair.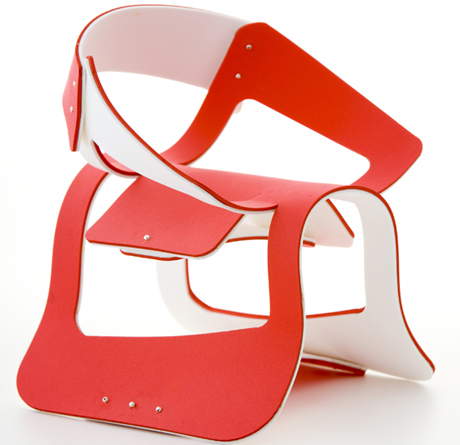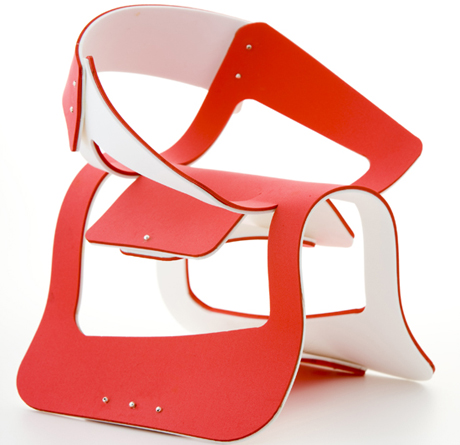 Sara Fisher Paculdo is a product designer with an undergrad degree in physics (Stanford) and an MFA in industrial design (Academy of Art University.)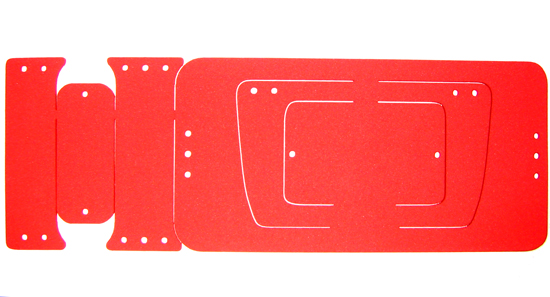 Check out her preliminary sketches on her Coroflot site..