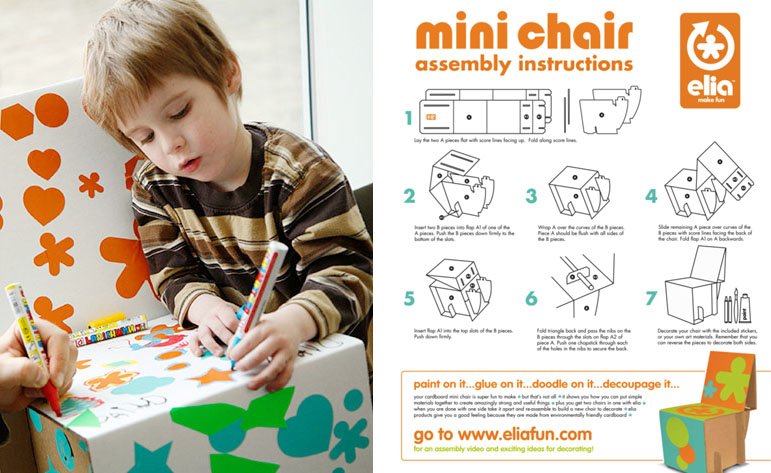 "Make fun" is the tag line of children's cardboard furniture company Elia. Their tot-sized table and chair are not only fun for kids to help assemble, the reversible cardboard surfaces are three dimensional canvases for kids to decorate.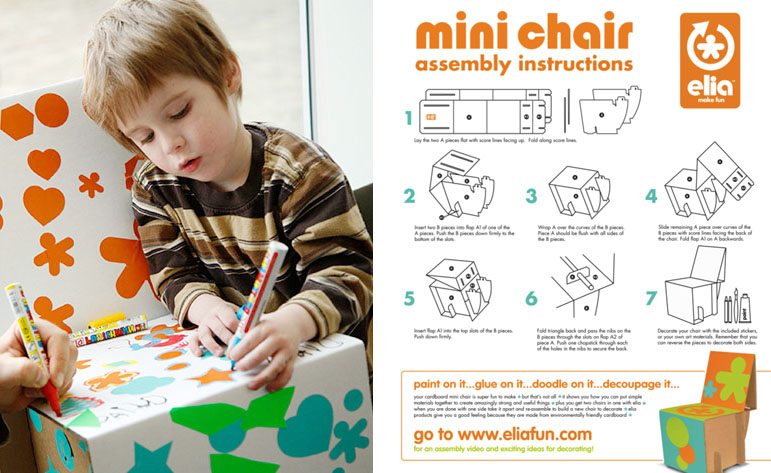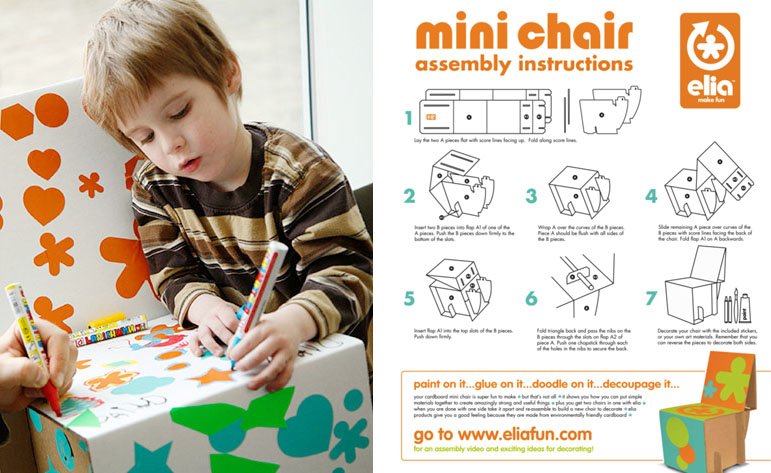 The Elia mini-chair kit includes a flat-pack, cardboard chair, two 12×12 sheets of stickers, and four colorful 12×12 sheets to cut your own sticker shapes or cover large surfaces of the chair. The kit costs $34.99.

The Elia table has all the features of the mini-chair, and the two make a great pair. Cardboard is a safe and durable material for kids, and when they finally do wear it out, it's 100% recyclable. The table isn't available for purchase just yet, but is coming soon. Keep an eye out for it here.
The Elia product line was created by 12BY12Design Inc. a husband and wife team that wanted to "create useful products that appeal to the imagination and inspire creativity."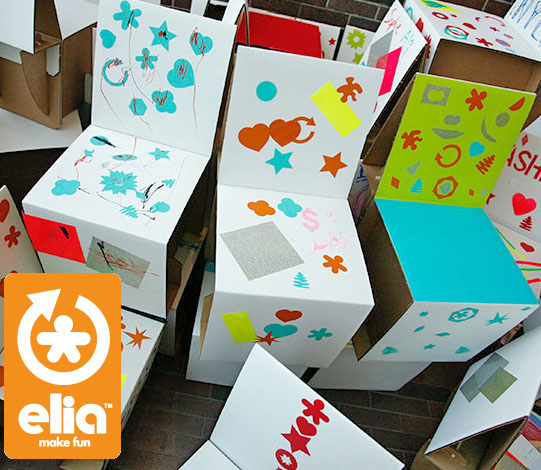 found at the Walker Art Center shop