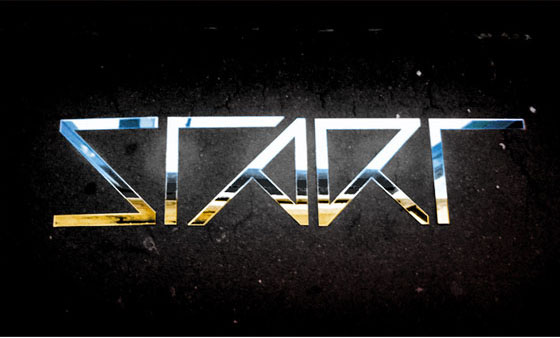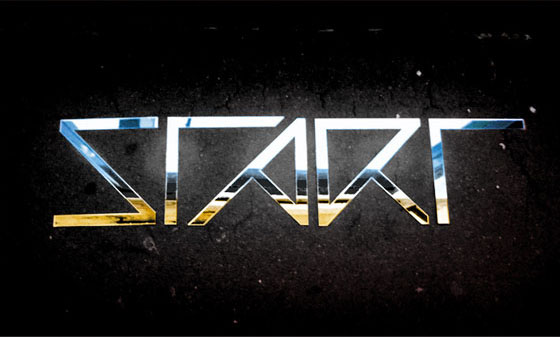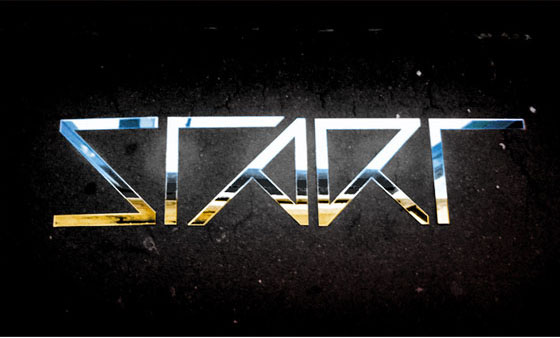 START is making some exciting work that bridges art and design, 2D and 3D, words and objects. Phil Robson and Mathieu Carlot make up the laser-loving design collective responsible for some incredible 3D graphics of laser-cut type designs complimented by excellent photography.
Shown above and below, the START mirror logotype is certainly photogenic. Their branding comes across as professional, very current, and has a cutting-edge, motion graphics appeal.

Loudmouth is their latest project. Inspired by comic book illustrations, these pop graphics of monosyllable slang are made of layered pieces of laser-cut and engraved wood.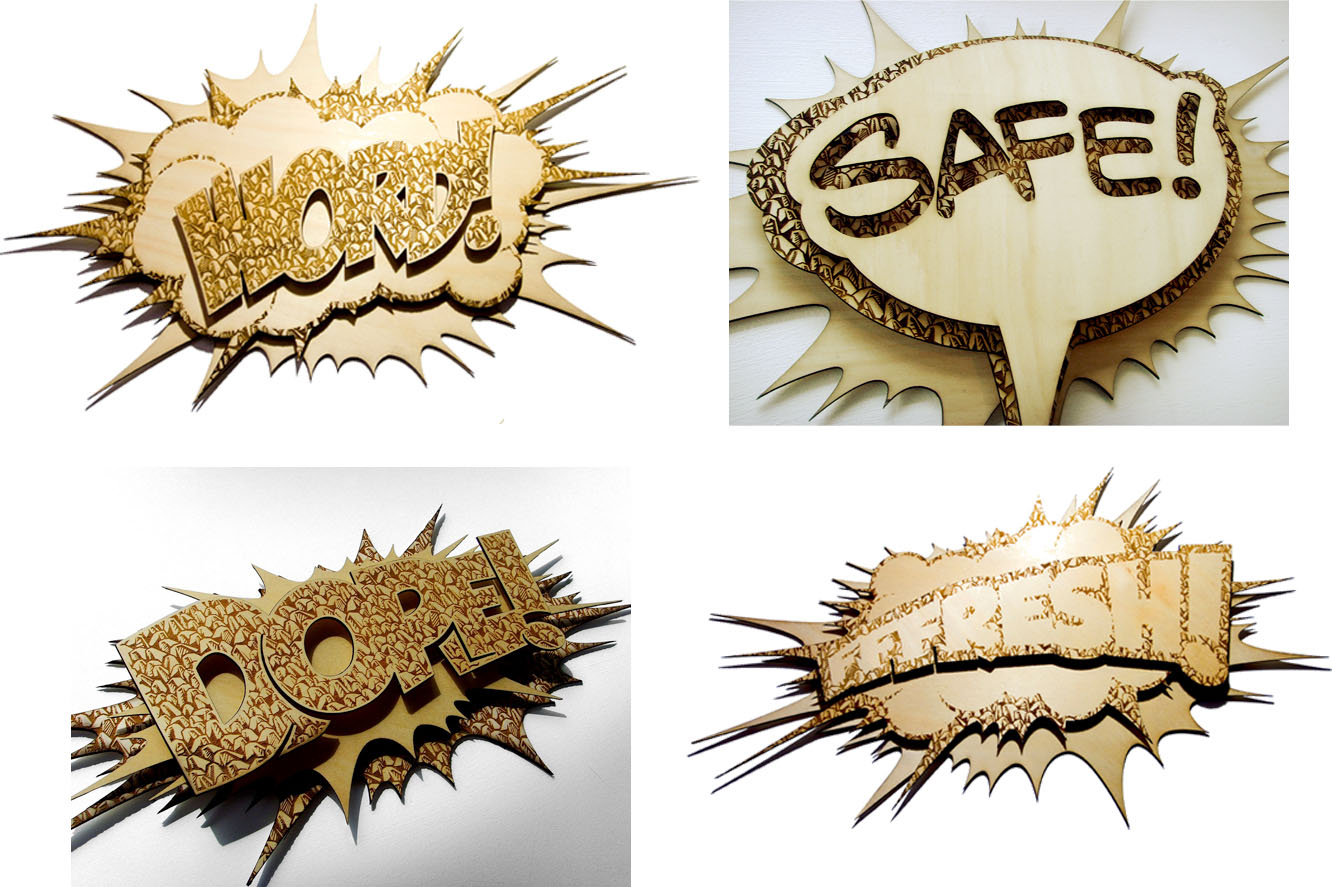 via Lifelounge