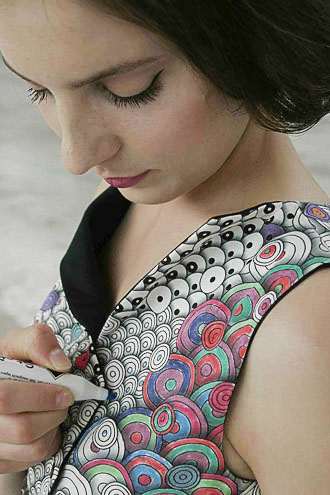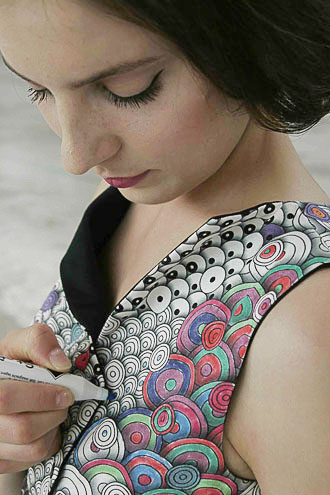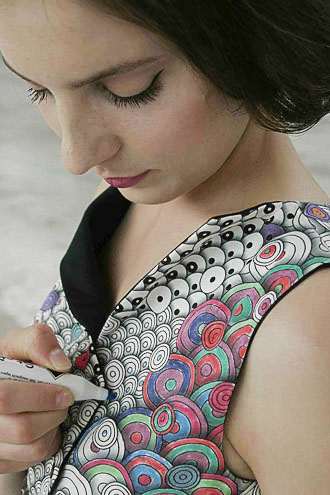 Innovative design meets DIY in the collaborative fashion designs of Berber Soepboer & Michiel Schuurman. These garments incorporate customization in both surface and form with their two (very wearable) A-line dresses.
The Colour-In Dress features black and white circle motifs in a variety of patterns. You play the textile designer — or at least the colorist — by coloring in the dress with markers.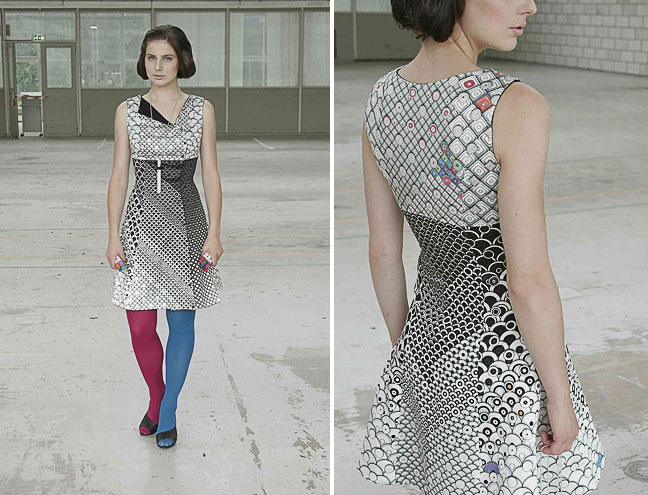 The Replacement Dress is constructed using buttons instead of seams. This lets you piece together the dress with different fabric panels. There are three patterns, all of which appear to be digitally printed.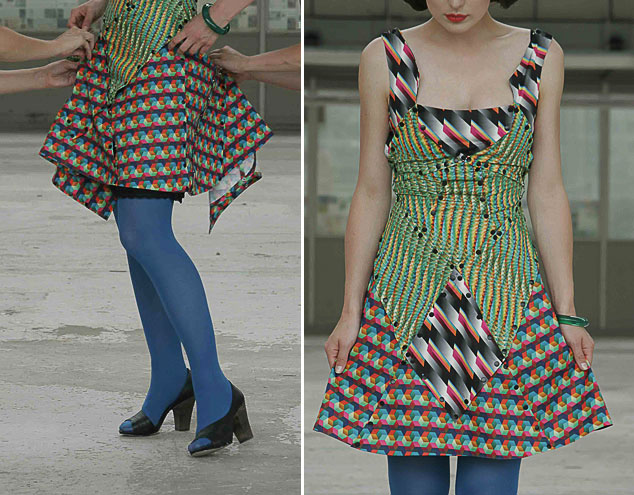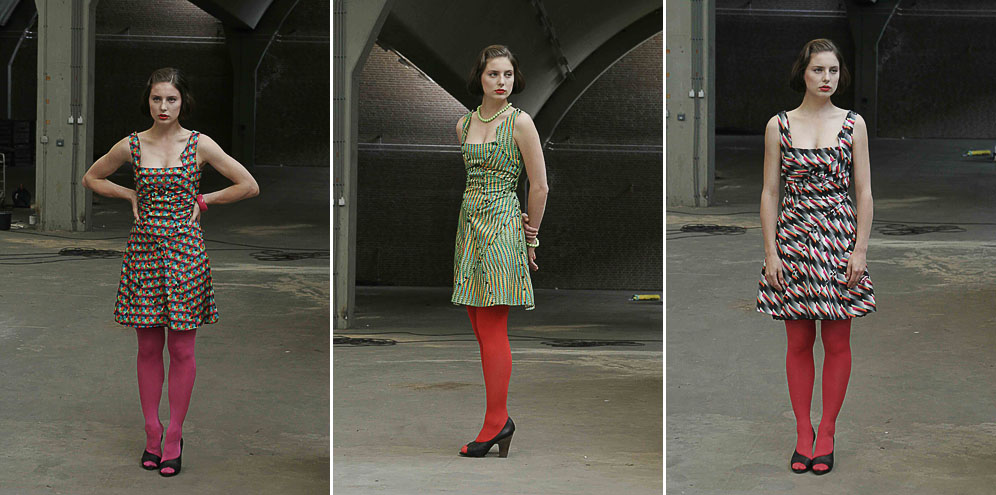 Fashion designer Berber met graphic designer Michiel while at the Gerrit Rietveld Academy in Amsterdam. Below is some of their independent work.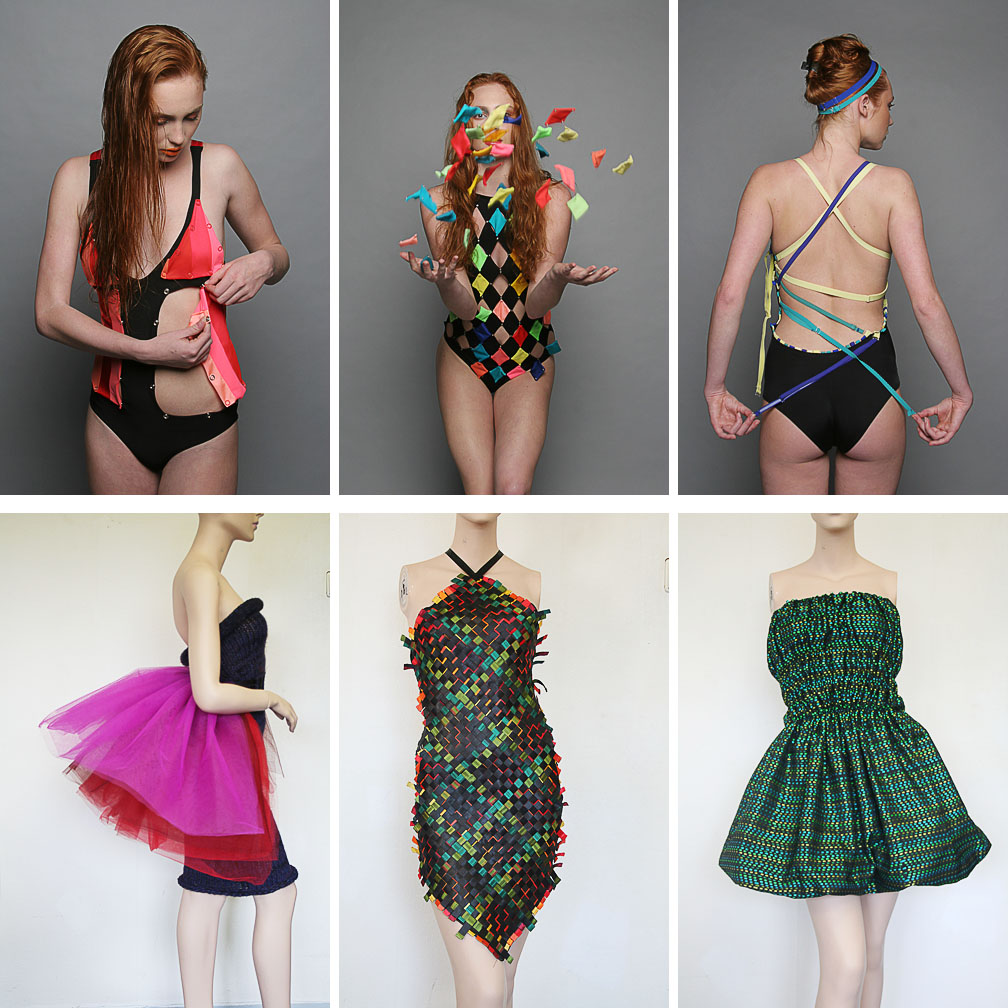 I really love Berber's designs. She takes traditional textile techniques, such as weaving or piecing, and turns them into conceptual works and customized solutions. No less inspiring is the portfolio of Michiel. Much of his graphic work creates a gestalt of pattern from repeated lines, shapes, or type.