Looks like Raven has some competition. Vector Magic is an "online auto tracer" that aims to create the cleanest vector tracing of a bitmap image in the easiest way possible.
To test it out, I took the Ponoko logo from the main site and made it half the size. That's 100 x 45 pixels at 72 dpi, a pretty blurry image. I uploaded the logo from my desktop and was prompted to select what kind of image it was: a photograph, an anti-aliased logo, or a non anti-aliased logo. The software correctly guesses that mine is an anti-aliased logo, so I confirm and continue.
Next, I was asked about the quality of my image. I selected Low even though it's just small, not interpolated or degraded.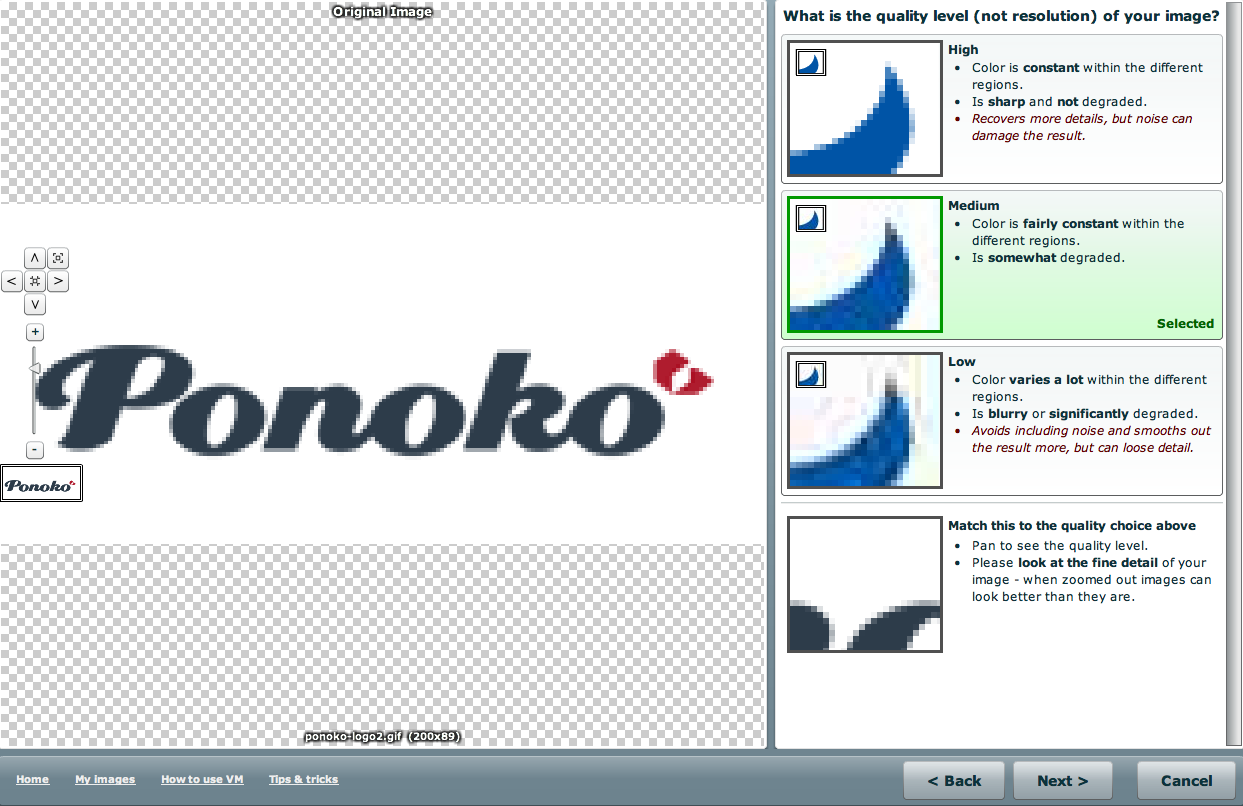 I thought this next step was pretty cool.
I was given several options for the color palette. Had my image been of a face, for example, this step could average together all the skin tones or different hair colors into one (or however many I chose), giving me a concise color palette and a crisp image.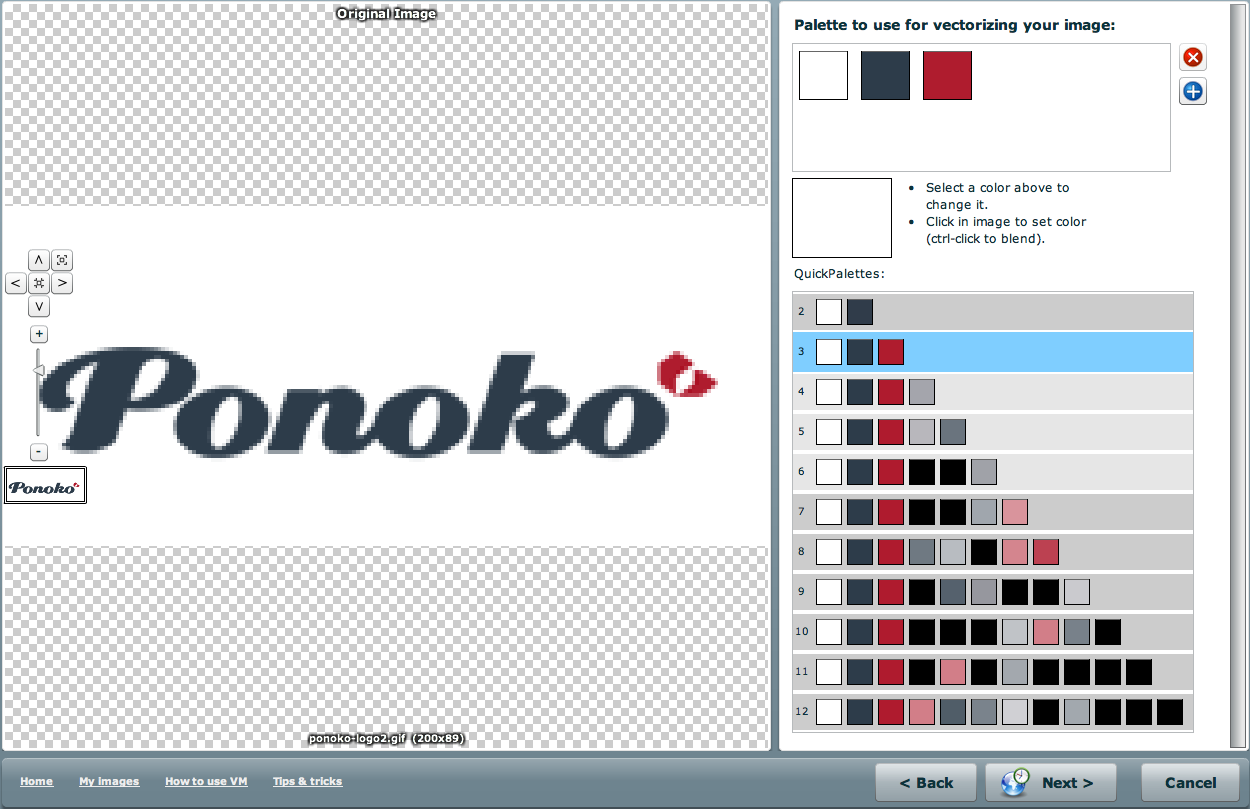 So here's the final vectorization of the logo. Not perfect, but again, my image was exceptionally small. For most purposes, I think Vector Magic is an impressive tool.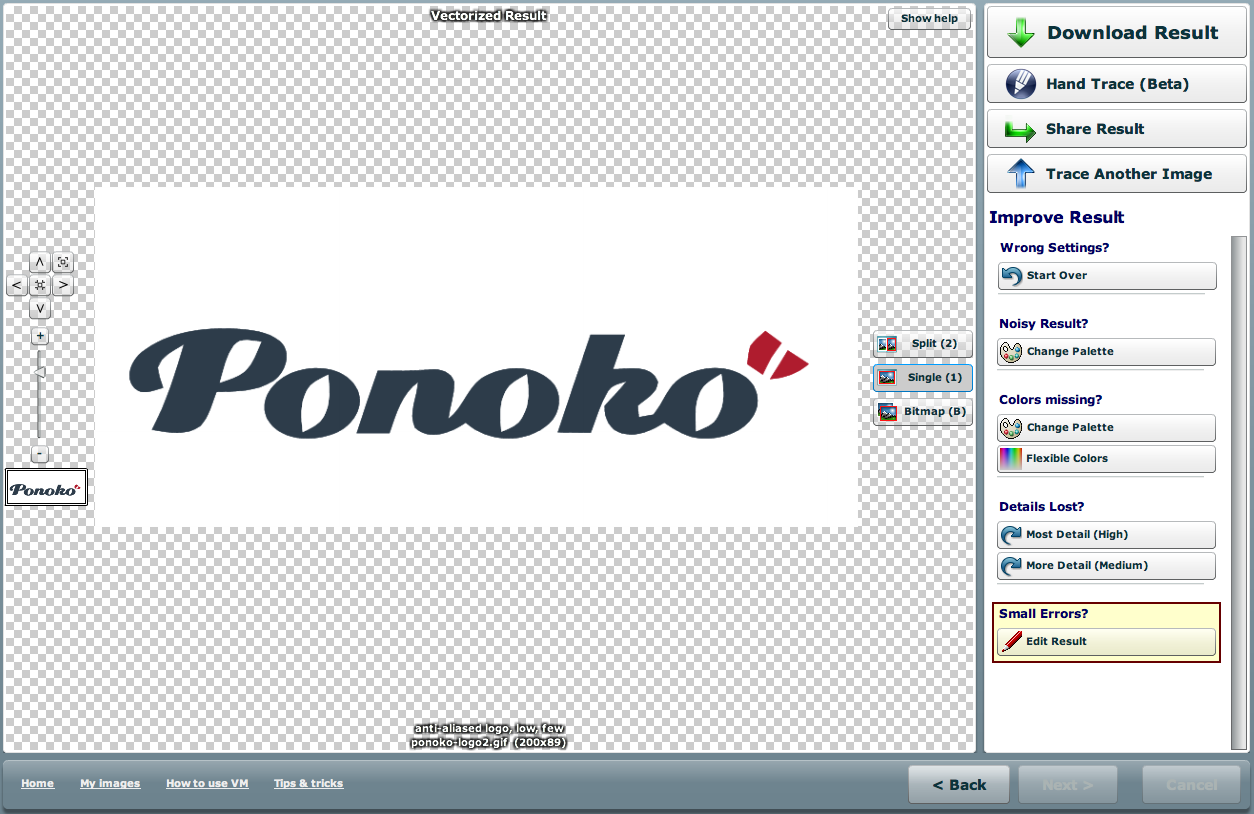 Here's a comparison chart of results from Vector Magic, Illustrator, and CorelDraw from their site.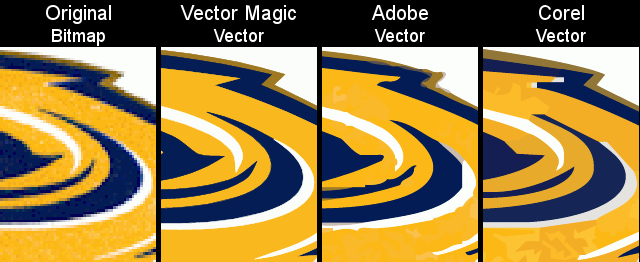 I cannot imagine abandoning Adobe's Illustrator, but with Vector Magic costing about $300 less I don't doubt they'll find a market. A desktop version costs a one-time unlimited use license of $295. Or you can subscribe to the online edition for $7.95 a month; that's $2 less than Aviary's promotional subscription to Raven.
Visit:  Vector Magic to try it out for yourself.