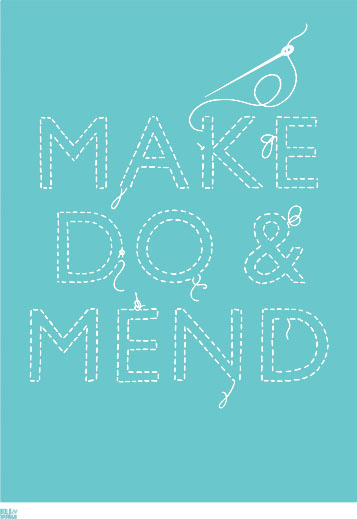 above: print by Bold & Noble
The Make Do & Mend ethos is gaining momentum. But in an increasingly aesthetically sensitive and design savvy world, is there a way to make do but still make new?
Yes. Bemz makes slip covers for new and old IKEA sofas, armchairs, and cushions. While not customizable, products are made on-demand and the 90+ patterns and colors do allow for personalization. That way the same piece of furniture can go with you through any decorating phase, with any palette, in any decade. (So when you pass that heirloom Karlstad down to your kids and they complain of the 'hiddeous neo-mid century' style, they can cover it up however they want.)

Prices range from $239—$535.