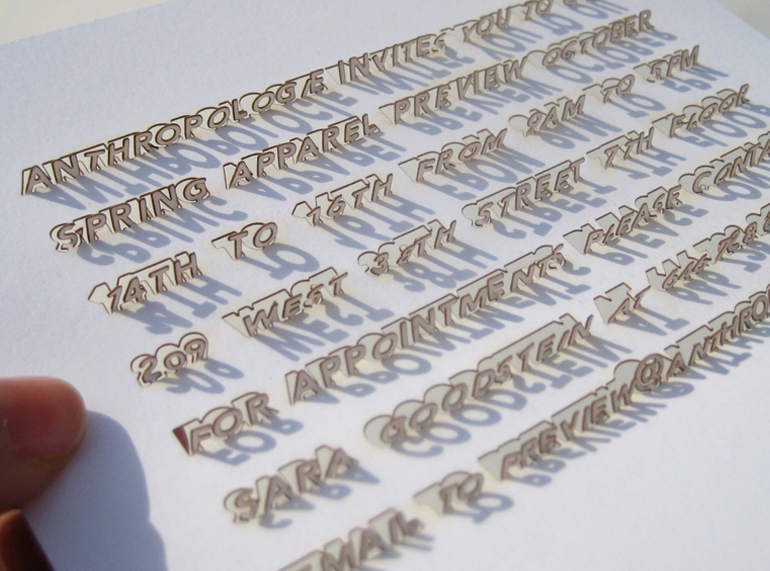 Lizania Cruz's online portfolio boasts a couple of really sweet invites produced for Anthropologie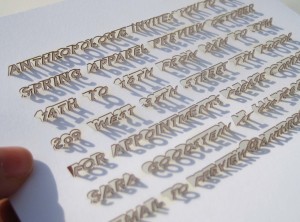 First An invitation to Anthropologie's Spring 2009 press preview. The type was laser cut and folded up for a unique 3-dimentional effect referencing growth and rejuvenation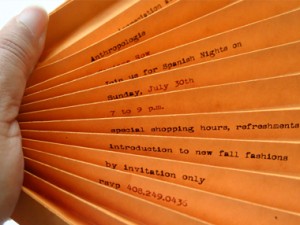 And Spanish Nights 2007: an Invitation for a Spanish inspired event at Anthropologie's San Diego store location.
These are perfect examples of using really simple processes to create unexpected, and very effective results.
Lizania Cruz is a graphic designer that grew up along the southeast coast of the Dominican Republic. There she ate the fresh coconut fish that her grandma made every Sunday and received an Associate degree from Altos de Chavan the School of Design. Currently she lives in Philadelphia where she finished her Bachelor degree at Philadelphia University and works as a graphic designer for Anthropologie.