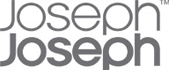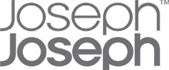 With a design degree from Central Saint Martin's and a business degree from Cambridge, twin powers Anthony and Richard Joseph launched a product design company in 2002. Joseph Joseph makes graphic, colorful, and extra functional kitchen and table top goods.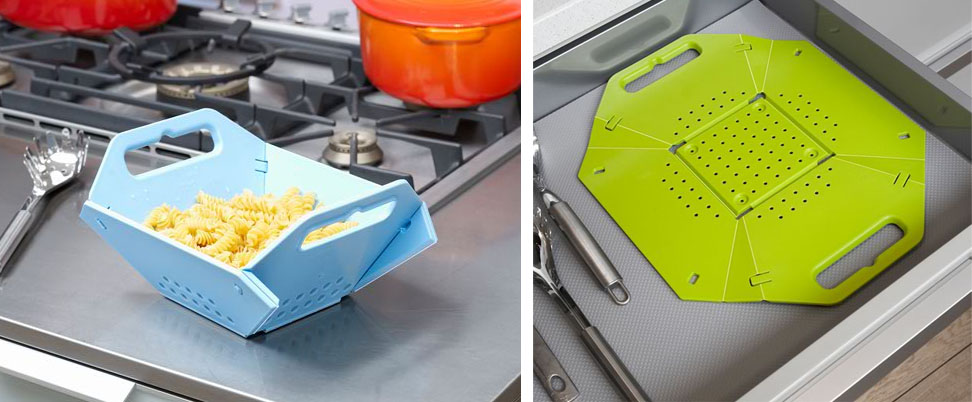 It took more than 100 prototypes to develop this flat-pack, folding colander. It's made from moulded polypropylene and uses twelve living hinges.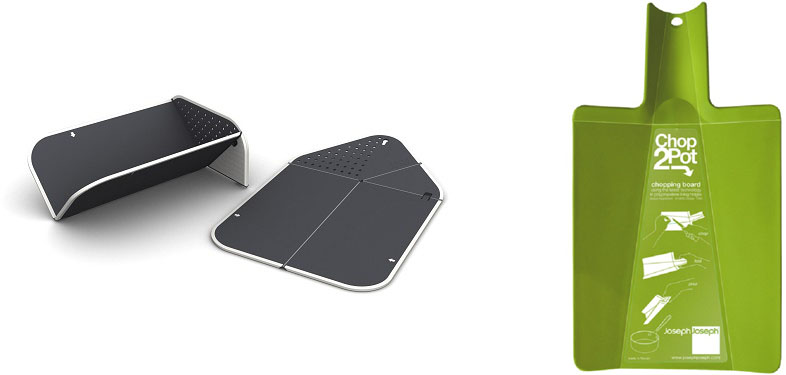 The chopping board on the left folds up so you can rinse chopped food right on the board; the one on the right folds on the sides to channel chopped food in the right direction.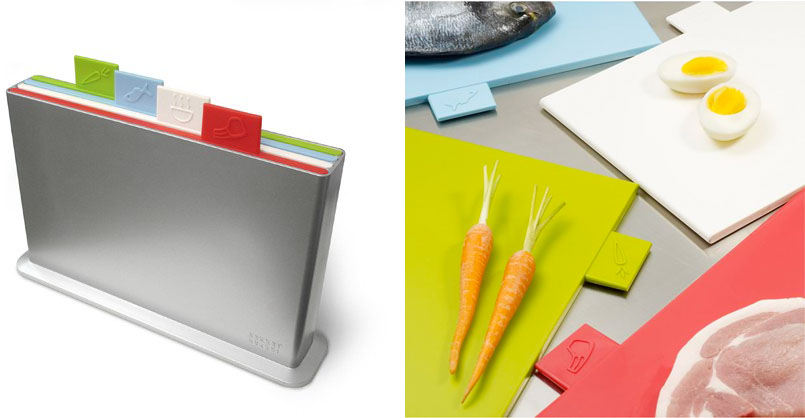 Another great concept is this set of indexed cutting boards. The tals have little food icon illustrations on them and make it easy to pull the board you want from the storage case.
JJ isn't just about clever, colorful functionality; they have a line of glass 'worktop savers' with really cute food-themed graphics. Check out all of their products at the Joseph Joseph site. And don't forget about the Kitchen Ecology call for entries at Design Boom.