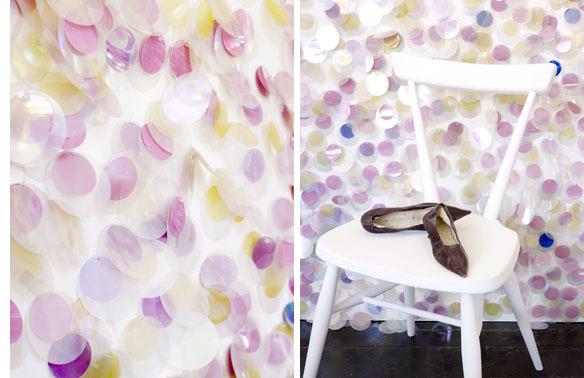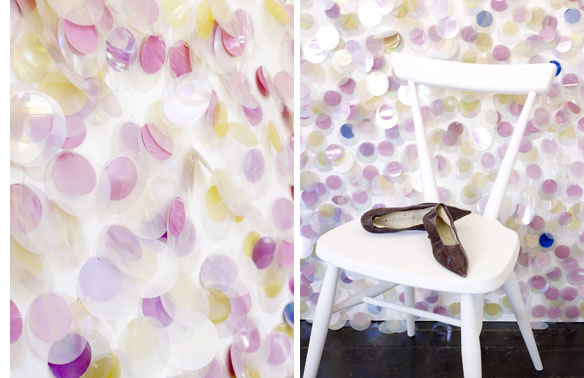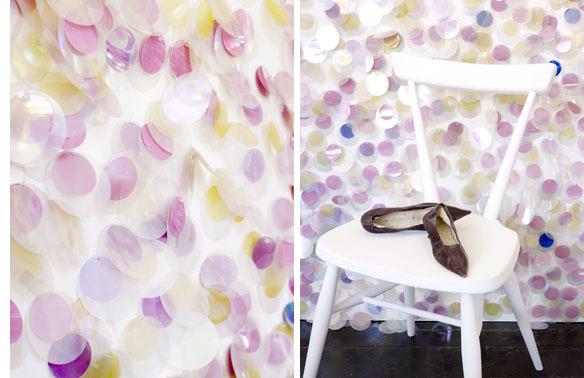 Tracy Kendall has designed custom wallpapers since 2000. Before launching her bespoke service, she created a series of abstract and photo-real wall graphics. Her approach is exceptional in how she dresses interiors as one might dress a living client.
"Tracy's work is moving in a new direction entirely," says design historian Lesley Jackson, "treating paper more like a textile, weaving it or creating 3-D effects by manipulating and involving the paper."
Using materials like sequins and buttons, these wallpapers evoke special occasion dresses. Other papers are more like large graphic-scapes of puzzle pieces or foil lettering.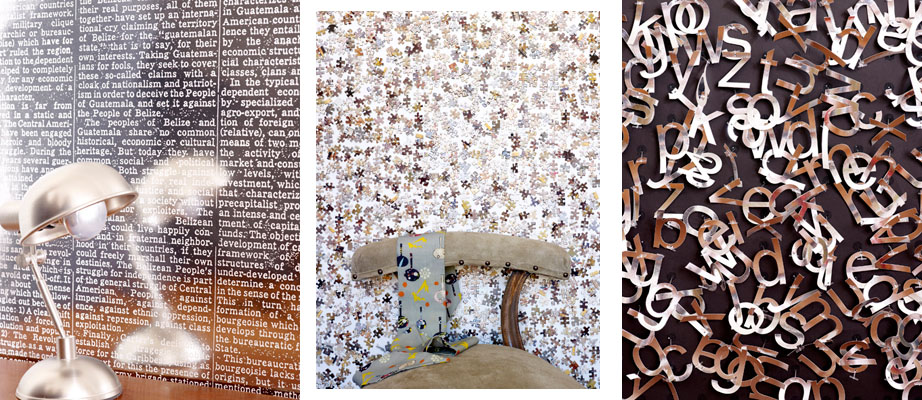 Her printed decals are bold statements of every-day objects — towering stacks of porcelain dishes or an eclectic collection of books, a feather or weed at a person's scale, a trio of silverware — that mark spaces with a modern sensibility of elevating common items to aesthetic focal points.

Just as product design has been pushed to its flattest possible state with laser-cut and flat-pack designs, Tracy Kendall's direction is in line with a growing trend towards bringing 2D work into the spatial dimension. Traditionally flat graphics like logos and websites are being re-designed with 3D appeal, textiles are increasingly become more tactile with added dimension, and even the art world has seen drawings abandon paper in favor of experiential installations.
Purchase Tracy Kendall's wall graphics online at I.D. Chicago.