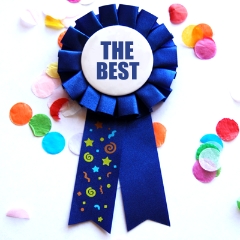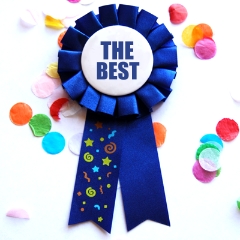 You've got a great idea; you know how to make it work; you could make it with Ponoko. But you haven't yet.
How about a little friendly competition to get your design juices flowing? Duann filled you in on Ponoko's current competition with Instructables to Win an Epilog Laser Cutter, and I thought I'd take a look around the web for other competitions and calls for entries that might interest our readers.
Australasian Student Design Awards 2009: deadline for registration March 18 — a few days left for students in Australia and NewZealand to register for this design competition.
Skin to Skin: deadline April — for all of you jewelry makers, Lark Books is seeking pieces which incorporate any material but made primarily of leather, fur, or skin. Winners are featured in one of Lark's beautiful object books.
Promosedia International Design Competition: Caiazza Memorial Challenge 2009: deadline May 5 — submit ideas for chair designs which can be mass-produced. 1st prize is 3,500 Euro.
Kitchen Ecology: deadline ? — I didn't see a deadline. If anyone knows leave a comment and I'll update. Design Boom and Dwell on Design are calling for ecologically minded designs for kitchen and cooking products for an exhibit in Los Angeles in June.