This post is more in Kristen's domain than my usual field of investigation but I thought this one relevant as it crossed into the experimental use of textiles and technology.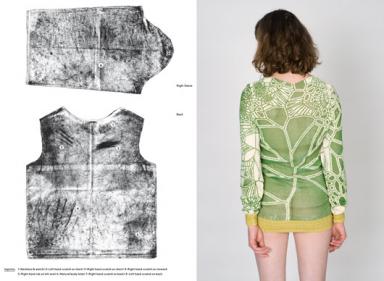 For her 2008 graduation from the Gerrit Rietveld Academy, Marie Ilse Bourlanges (FR) created the project "Decay" to explore how traces of time and use can be embedded in textile.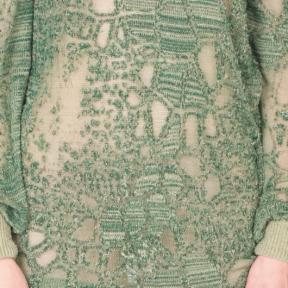 The patterns of Bourlanges' carefully crafted pieces were determined by deep research into the natural motions of the body. Donning a carbon fibre suit over a white blouse, Bourlanges captured the gestures of the body bending, stretching, scratching and rubbing. The transfer imprint on the blouse was then translated into a pattern, resulting in intricate collections of lines that ebb and flower across the textile.
By anticipating potential expressions of the body and linking those to the eventual decay of the textile, Bourlanges' project challenges perceptions of material existence, revealing some of the most intimate (and ephemeral) movements of daily life.
via Next Nature via Slowlab